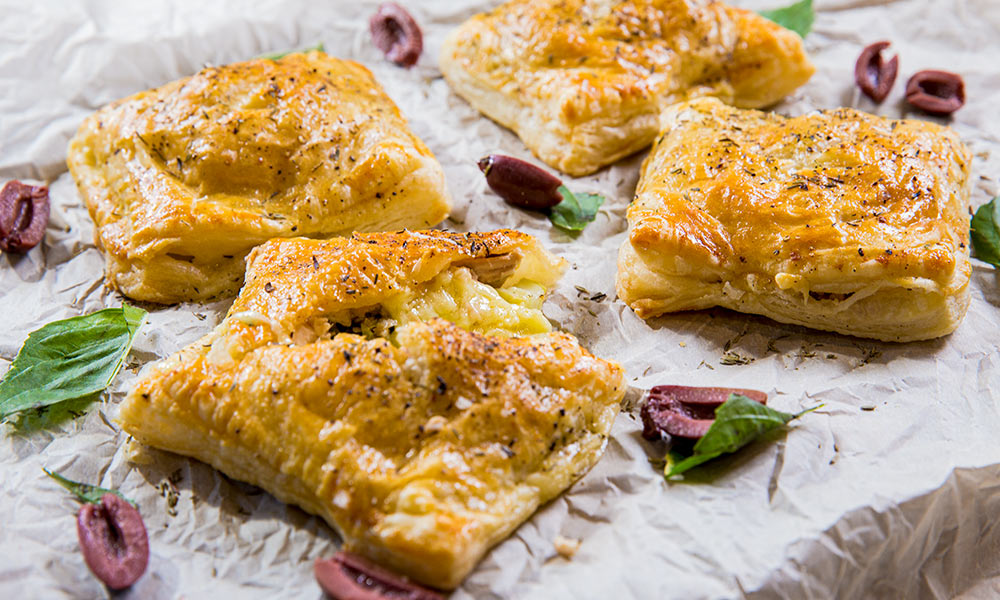 Baked Salmon Pockets
Ingredients
1 sheet puff pastry
2 cans (120g) Gold Seal Skinless Boneless Pink Salmon
1 ½ cups broccoli, small florets
2 green onions, thinly sliced
1 cup cheddar, grated
1 egg, beaten
1 tsp dried thyme
½ tsp garlic powder
Cracked black pepper and salt (maldon salt is best!)
Directions
Preheat the oven to 400°F.
Steam the broccoli until slightly undercooked.
On a lightly floured surface, cut the pastry sheet into 8 equal rectangles and arrange them on a baking sheet.
To the bottom half of each rectangle, pile broccoli, salmon, green onion and top with cheese. Put in the fridge for 15 minutes.
Remove from the fridge and work quickly to fold each rectangle in half. Use a lightly floured fork to press down along the outside of each edge to form a seal the entire way around.
Brush each pocket with the beaten egg.
Season each one evenly with dried thyme, garlic powder, pepper and salt.
Bake for 15 minutes or until golden brown and flaky.
Remove from the oven and let sit for ten minutes before eating.
Recipe Reviews