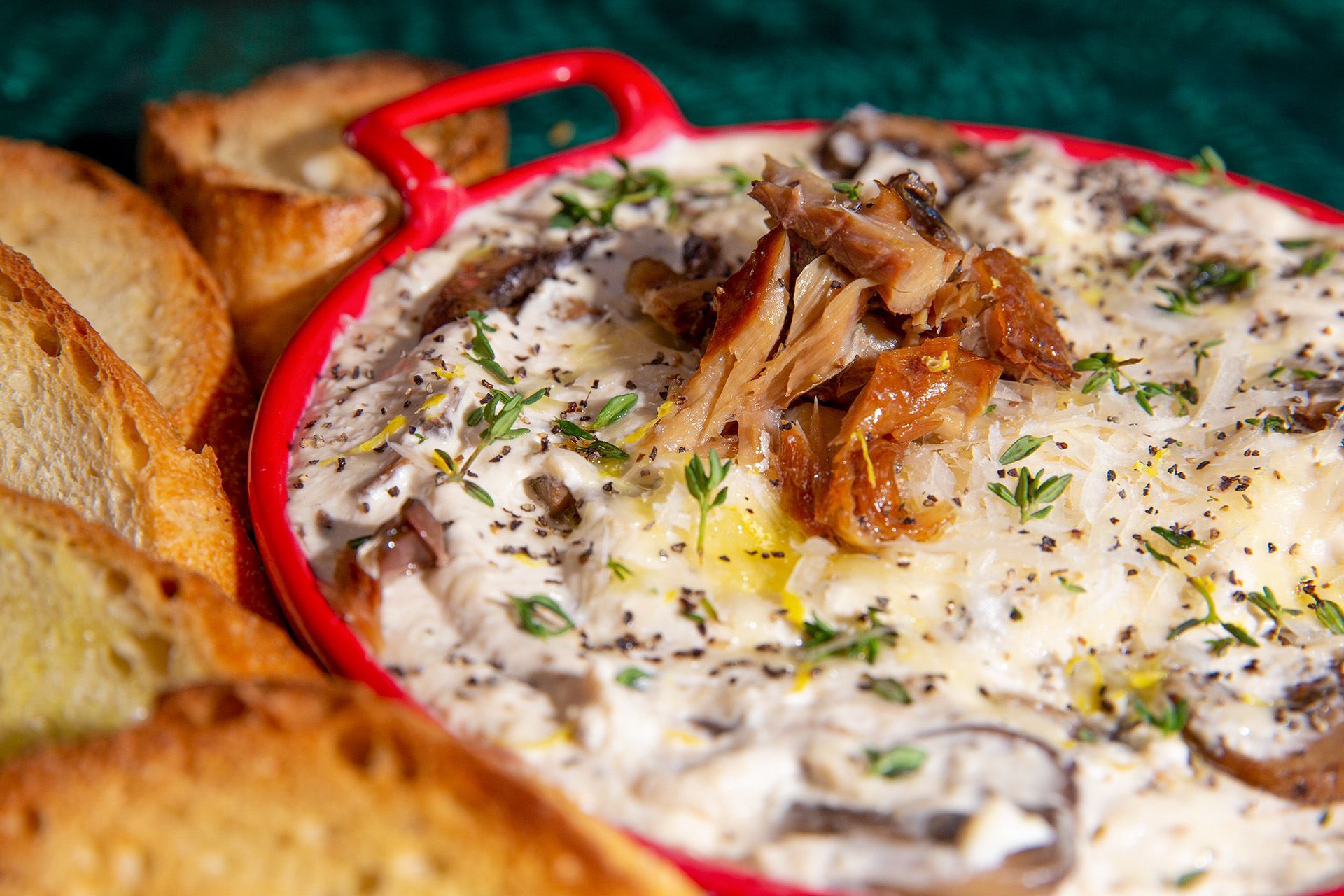 Smoked Mackerel & Mushroom Dip
Ingredients
3 cups cremini mushrooms, thinly sliced

 

2 tbsp olive oil

 

1 shallot, finely diced

 

½ tbsp dried thyme

 

½ tbsp dried rosemary

 

2 cans (110g) Gold Seal Smoked Mackerel in Sunflower Oil, drained and flaked with a fork

 

½ cup sour cream

 

1 cup cream cheese

 

1 cup Gruyere cheese

 

2 tsp Worcestershire sauce

 

2 cloves of garlic, grated

 

Salt and pepper to taste

 

Parsley, to garnish

 
Directions
Preheat the oven to 400°F.
Toss the sliced mushrooms with the olive oil, shallot, thyme and rosemary. Season with pepper. Place on a lined baking sheet and roast for 20-25 minutes, toss halfway through. Turn the heat of the oven down to 350°F. 

 

Add the roasted mushrooms to a bowl with the mackerel, sour cream, cream cheese, ½ of the gruyere, worcestershire and garlic and mix everything together. Transfer this mixture to a shallow baking dish and top with the remaining gruyere. 

 

Bake for 20-25 minutes or until golden and bubbling. 

 

Garnish with parsley and serve with toasted baguette. 

 
Recipe Reviews