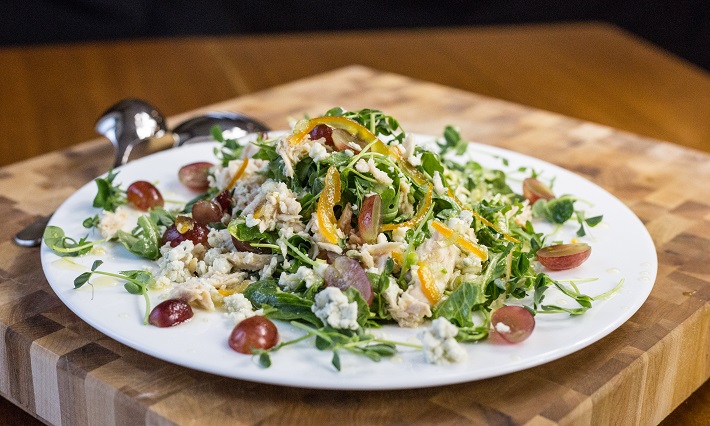 Tuna and Blue Cheese Salad
Ingredients
2 cans (2 x 85g) Gold Seal White Tuna ( Flaked, No Drain )

3 

tbsp 

White wine vinegar

3 

tbsp 

Extra virgin olive oil

1 

tbsp 

Onion, very finely minced

1 

cup 

Red seedless grapes, halved lengthwise

3/4 

cup 

Blue cheese, crumbled
Directions
Whisk together jam, vinegar, oil, onion, salt and pepper in a large bowl.
Toss in spring mix and grapes.
Distribute salad among 6 individual chilled plates, and top each with a portion of tuna and blue cheese and serve immediately.
Tips and Tricks
Garnishing your salad with ¼ cup of chopped pecans, takes this recipe up a notch.