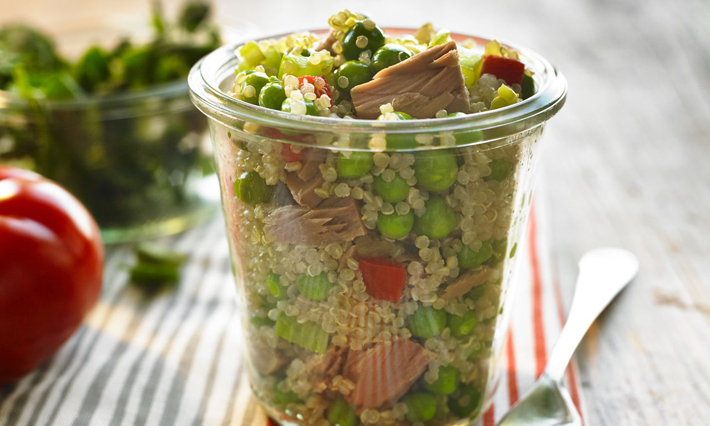 Tuna with Sweet Pea Quinoa Pilaf
Directions
In a large sauce pan over medium to high heat add olive oil, onions, celery and red pepper, and sauté for 2 minutes.
Add quinoa and continue to sauté another 1 minute.
Add vegetable stock and bring to a boil, cover, reduce heat to a simmer and cook for 20 minutes.
After 10 minutes cooking time add the peas and cook for the remaining 10 minutes.
Stir in tuna and serve.
Tips and Tricks
If you are not a lover of quinoa try it with rice, but if you have never eaten quinoa before give this easy recipe a try. Your taste buds will thank you.
Can be served hot or cold.