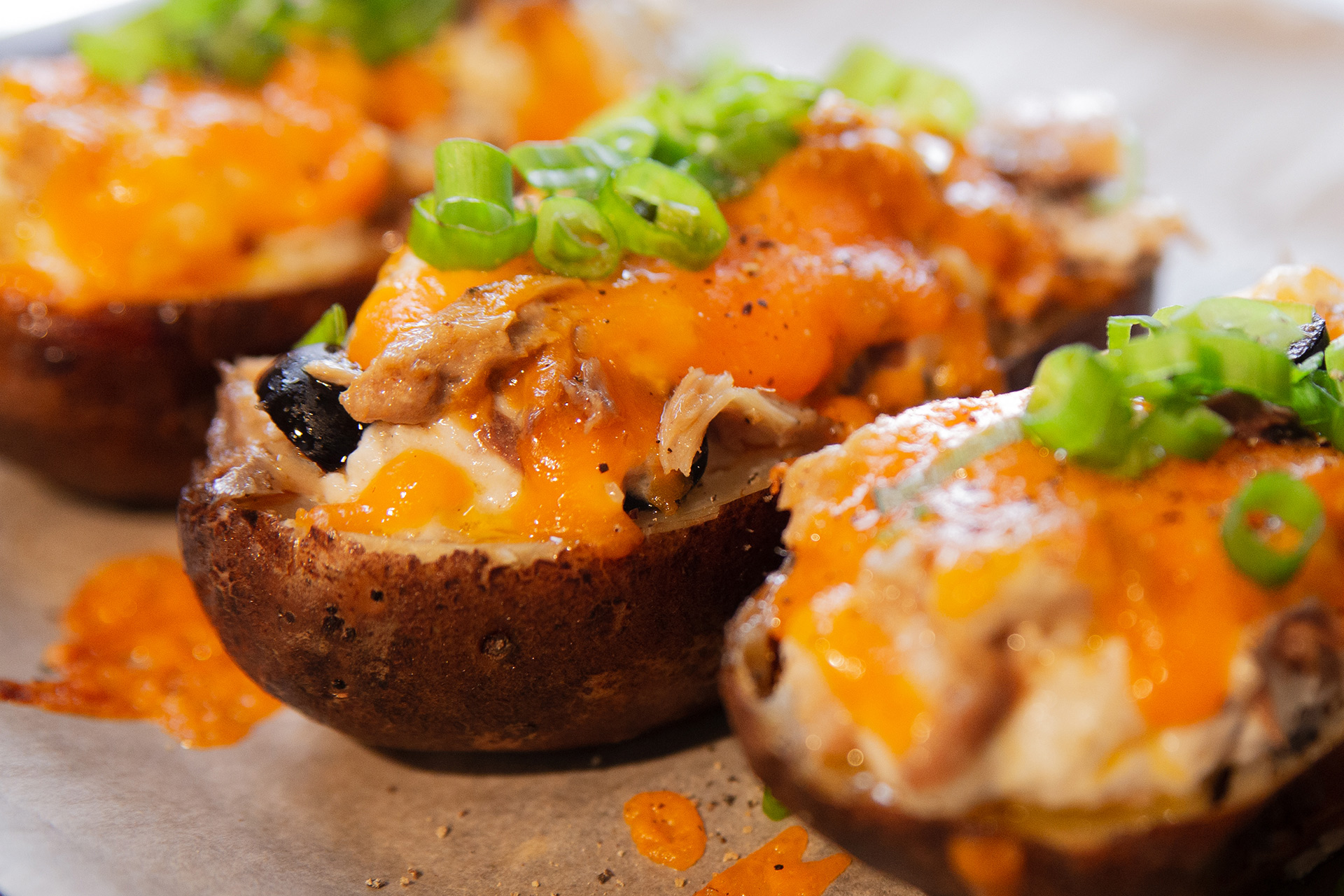 Mackerel Baked Potatoes
Ingredients
1 tbsp olive oil
4 russet potatoes
3 tbsp unsalted butter
1 cup greek yogurt
1 cup aged cheddar cheese, grated
5 scallions, green and white parts, thinly sliced
2 cans (115g) Gold Seal Mediterranean Mackerel
Salt and pepper to taste
Directions
Preheat the oven to 400°F.
Rub each potato with oil. Place on a baking sheet and bake for 1 hour or until cooked through. Set aside to cool for 10 minutes. Lower the heat to 350°F.
In a mixing bowl, add the butter, yogurt, green onion (white parts only), and mackerel. Cut the potatoes in half lengthwise and gently scoop the flesh from the potatoes and add to the bowl. Do this gently and leave a rim around the edge of each potato. Use a fork or a potato masher to mix all of the ingredients. Season with salt and pepper.
Divide the mixture back into the potato skins and bake for 15 minutes. Remove from the oven, top with cheese and bake for another 10 minutes or until cheese is bubbling. Remove from the oven and garnish with green onion.
Recipe Reviews