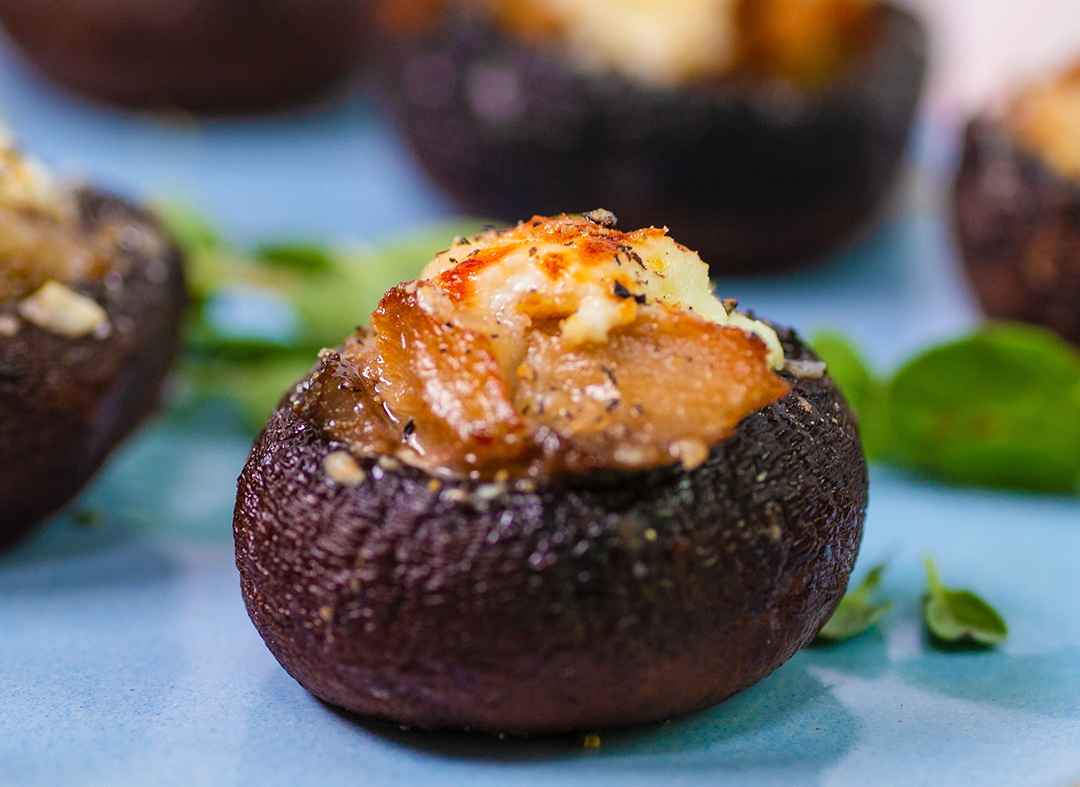 Mackerel-Stuffed Mushrooms
Ingredients
12 brown cremini mushroom 

2 tbsp butter, melted

1 small white onion, diced

2 garlic cloves, minced

¼ tsp chili flakes

½ tsp dried oregano

½ tsp fennel seed

Cracked black pepper

1 can

(115g)

Gold Seal Mackerel (

Mediterranean)

½ cup parmesan cheese, grated

1 cup ricotta

Zest of 1 lemon

½ tsp salt
Directions
Preheat oven to 400°F.

Take the stems off of the mushrooms, finely dice them and add to a bowl. Scoop out as much of the gills out of the caps as you can to make room for filling.

Add the onion to a pan over medium-low heat. Cook until translucent. Add garlic, diced mushroom stems, chili flakes, oregano, fennel seed and cracked black pepper. Cook for 5-10 minutes.

Add the mackerel, try not to pour all of the oil in. Add in ricotta, half of the parmesan, and a squeeze of lemon juice.

Fill the cups with the filling and top with remaining parmesan. Bake for 15-18 minutes, broiling for the last 2.