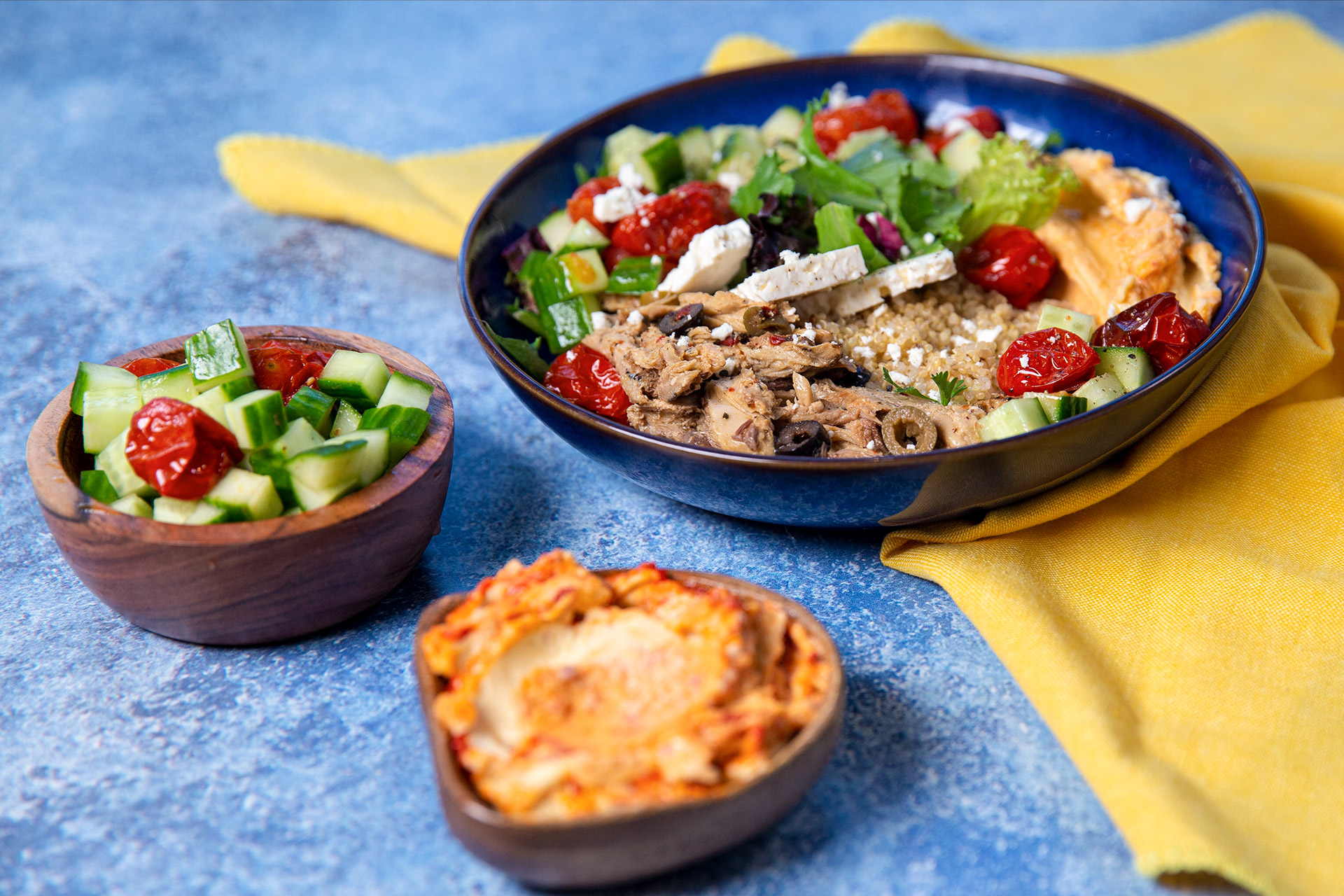 Mediterranean Bowl
Ingredients
1 cup dry quinoa
Juice of 1 lemon
3 tbsp olive oil
1 pint cherry tomatoes
2 tsp dried oregano
½ cup hummus
1 5-inch piece of cucumber, small cubes
2 handfuls salad greens
1 can (115g) Gold Seal Mediterranean Mackerel
¼ cup feta, crumbled
Basil, to garnish
Directions
Preheat the oven to 400°F.
Toss the cherry tomatoes in 1 tbsp olive oil and the oregano. Season with salt and pepper and arrange in a single layer on a baking sheet. Roast for 20-25 minutes.
Cook the quinoa according to directions on the package. Once cooked, fluff with a fork and add juice from 1 lemon and 2 tbsp olive oil. Season with salt and pepper.
In two large bowls, add the hummus, quinoa, roasted tomatoes, cucumbers, salad greens and mackerel.
Garnish with feta and basil.
Recipe Reviews