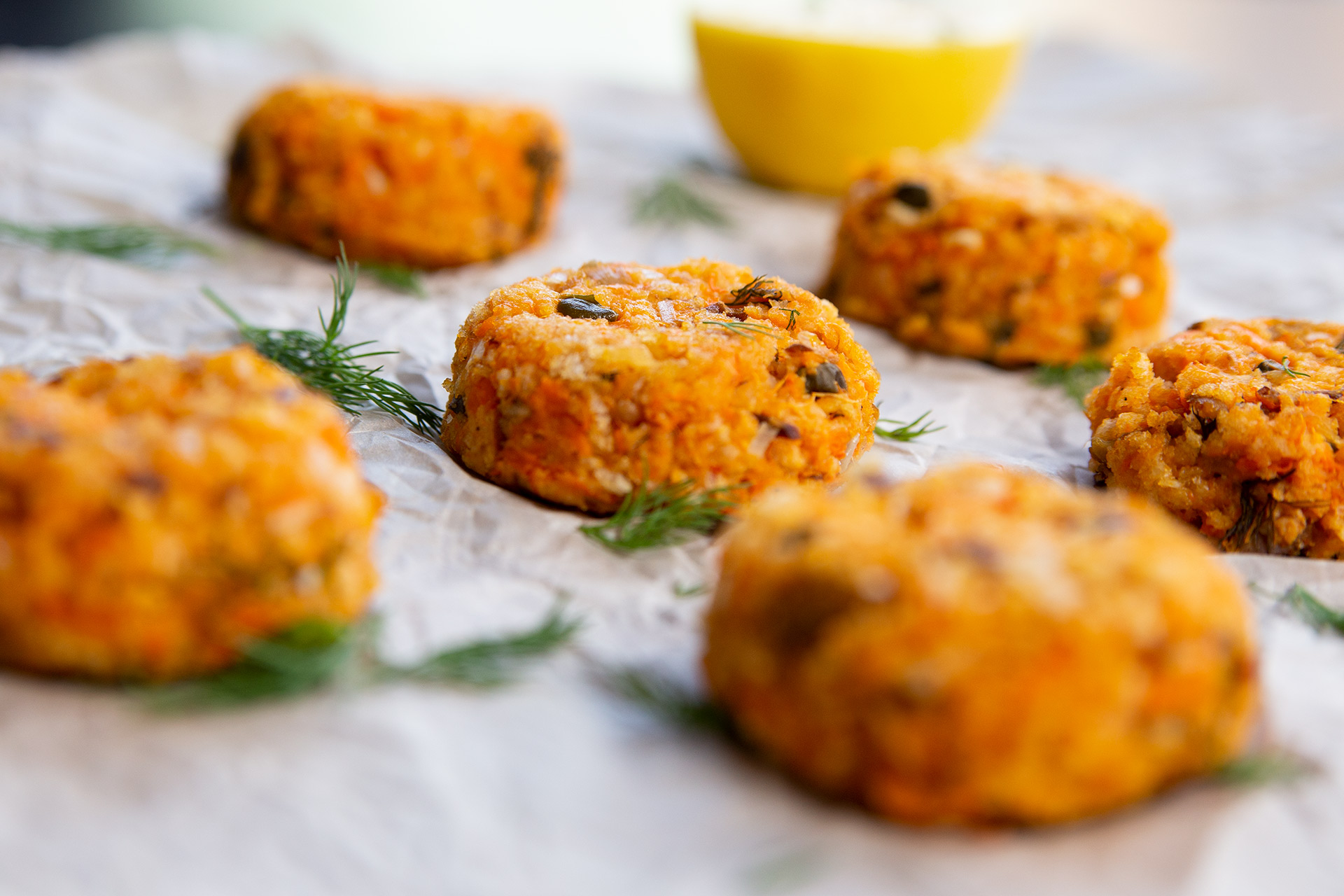 Mediterranean Mackerel Sweet Potato Cakes
Ingredients
1 can (115g) Gold Seal Mediterranean Mackerel, drained
1 medium sweet potato (½ pound), cut into quarters
1 small shallot, diced
Juice of 1 lemon
1 cup panko breadcrumbs
½ cup dill, roughly chopped
1 tbsp capers
2 eggs, whites only
Salt and pepper, to taste
Directions
Preheat oven to 350°F.
Add sweet potatoes to boiling salted water and cook until tender, 10 minutes. Strain, add to a mixing bowl and mash.
Add mackerel, shallot, lemon juice, panko, dill and capers to the bowl and mix to combine.
Whip your egg whites with a hand mixer or whisk until stiff peaks are formed.
Fold whipped egg whites into mackerel mixture. Don't overmix or the cakes will be dense. Season with salt and pepper.
Use a ¼ cup scoop to form individual patties.
Bake for 15-20 minutes.
Serve with your favourite aioli or yogurt sauce.