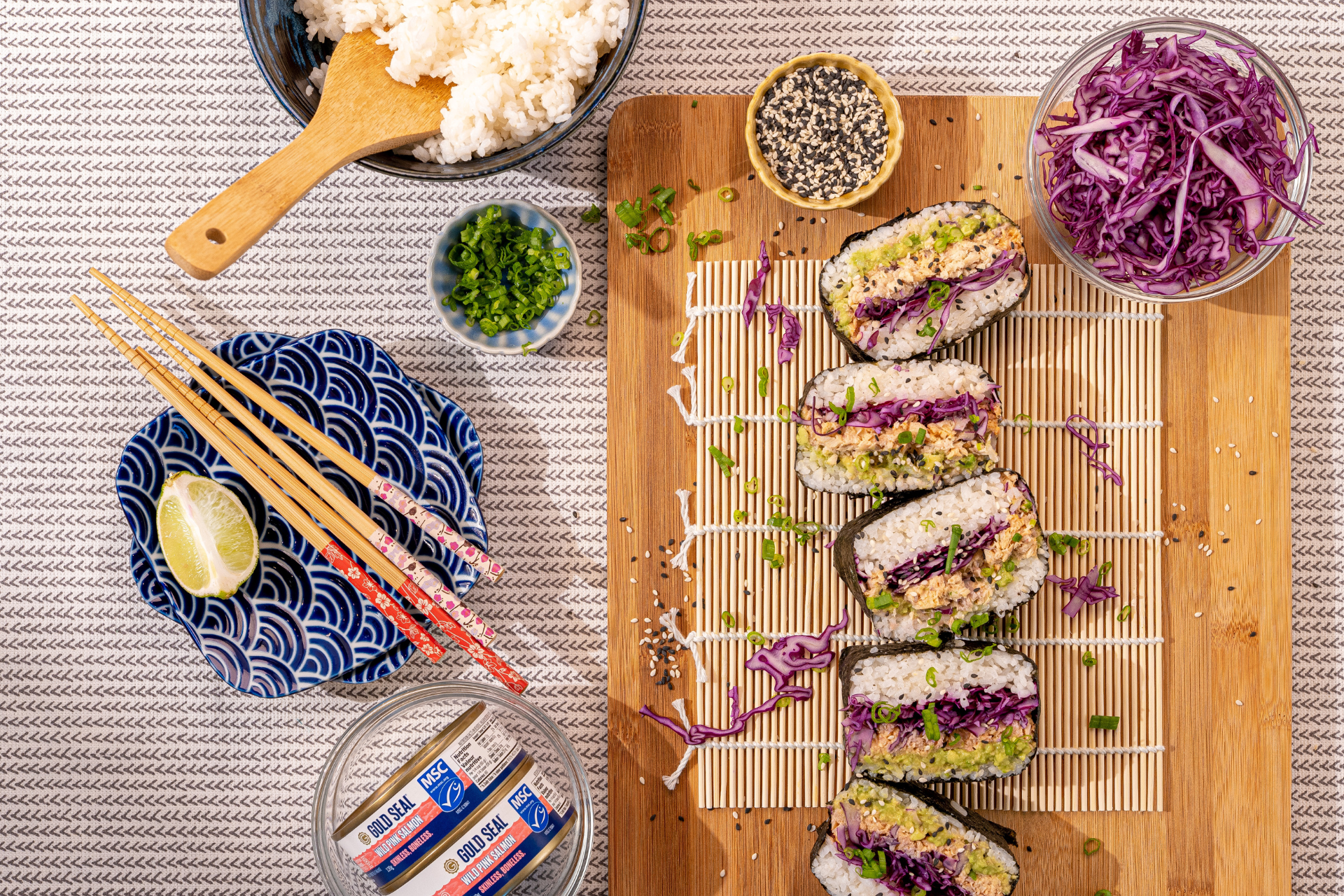 Salmon Nori Sandwich (Onigirazu)
Ingredients
4 sheets of nori seaweed

4 cups cooked sushi rice

1 ½ cups purple cabbage, shredded 

½ lime, juiced

2 cans (213g) Gold Seal Wild Pink Salmon Skinless Boneless, drained 

3 tbsp mayo

1 tbsp sriracha

2 scallions, thinly sliced

2 avocados, thinly sliced

½ cup cilantro

Salt and pepper to taste
Directions
In a small bowl, massage the shredded red cabbage with lime juice and a pinch of salt. 

In another small bowl, mix the salmon, scallion, mayo, and sriracha.

Place a sheet of plastic wrap on the counter and top with a nori sheet (shiny side down) rotated so it looks like a diamond. 

Scoop ½ cup of rice onto the sheet of nori and spread it into a square shape in the center of the diamond. 

Layer the cabbage, salmon mixture, avocado, and cilantro on the rice. Top with another ½ cup of rice in a square shape and set aside. Repeat with the remaining four nori sheets. 

Wrap the nori up and over the filling. Fold the corners in to form the shape of the square. Use a bit of water to seal the edges. Flip the entire thing upside down and let sit for 10 minutes to seal. 

Cut in half and serve.
Recipe Reviews