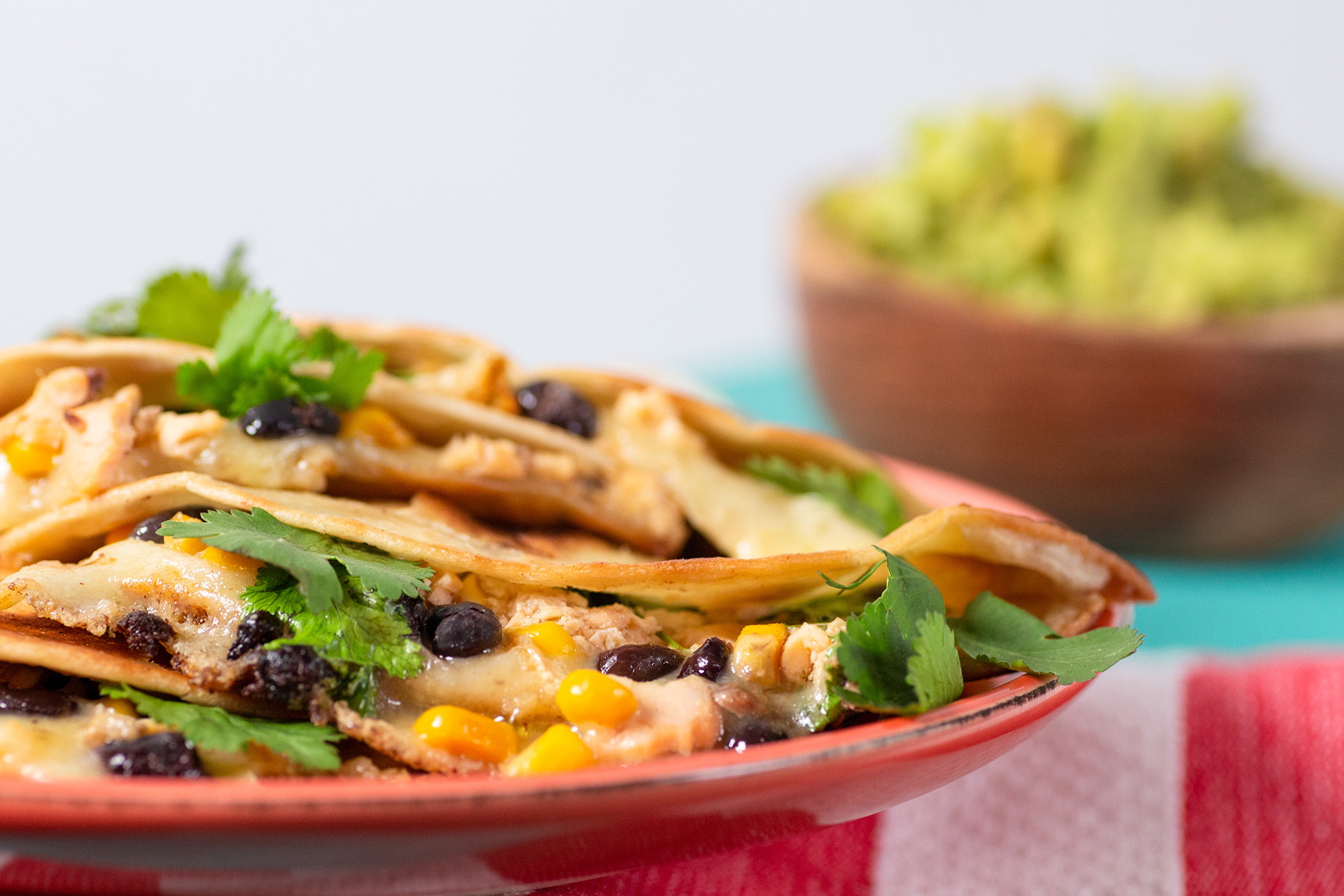 Salmon Quesadilla
This salmon quesadilla is perfect for meal preps and kid-friendly lunches. Get a load of good with pink salmon, veggies, and melted mozza!
Ingredients
4 tortillas

2 tbsp olive oil

1 can black beans, drained and rinsed

1 can corn, drained and rinsed

2 shallots, thinly sliced

1 cup mozzarella, grated

1 can (120g) Gold Seal Pink Salmon

1 cup cilantro, roughly chopped

Sour cream

Salsa
Directions
Heat ½ tbsp olive oil over medium-high heat. 

Place one of the tortillas in the pan. Top with ¼ of the beans, corn, shallot, mozzarella, salmon, and cilantro. Once the tortilla has obtained a golden-brown crust, turn the heat down to medium-low, cover and let cook for 3-5 minutes or until the cheese has melted. 

Being careful not to lose any toppings, flip half of the tortilla over on itself and press down with a spoon or spatula to seal. 

Remove from heat and let cool for 5 minutes before cutting the quesadilla into 4 segments.

Repeat with the remaining three tortillas.

Serve with sour cream and salsa.