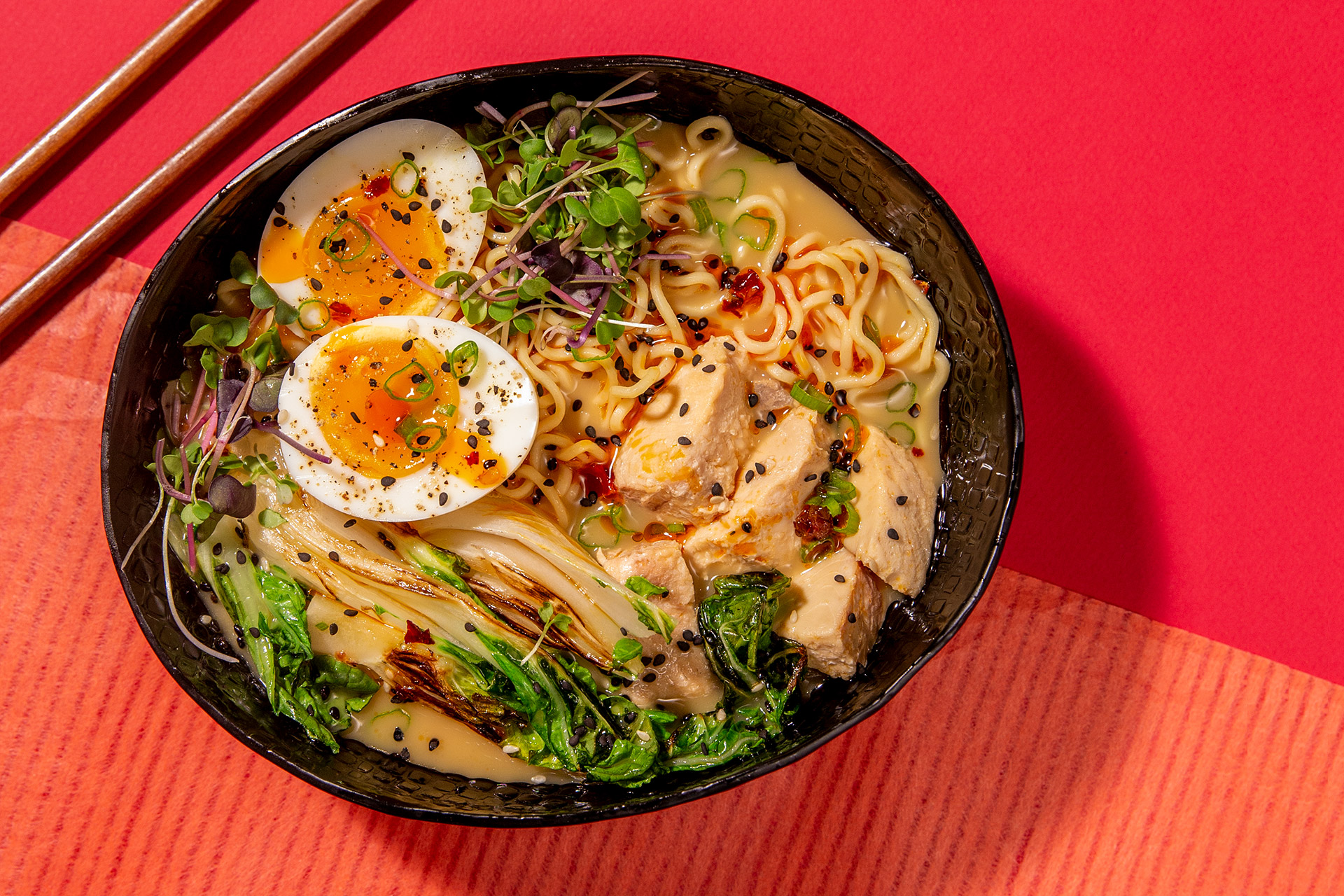 Salmon Ramen
Ingredients
200 g ramen noodles
2 eggs
2 tbsp oil
2 heads baby bok choy, quartered lengthwise
1 shallot, minced
2 large garlic cloves, grated
1 1-inch nub of ginger, grated
2 tbsp white miso paste
4 cups chicken broth
3 tbsp tamari or soy sauce, divided
1 tbsp brown sugar
1 can (120g) Gold Seal Skinless Boneless Pink Salmon, drained and flaked
1 tbsp toasted sesame seeds, for garnish
2 scallions, thinly sliced, green parts only
1 cup bean sprouts
Chilli oil, for garnish *optional
Directions
Cook your ramen noodles according to the package instructions. Once cooked, strain and set aside.
Boil the eggs. Bring water to a boil in a small pot. Once boiling, gently lower in the eggs. Cook for 7.5 minutes. Strain the water and run cold water over the eggs for 2-3 minutes. Leave them in the cold water to cool. Peel when ready to serve.
Add 1 tbsp oil to a large skillet or frying pan over medium-high heat. Add the bok choy. Cook for 3 minutes on one side, flip and cook for 3 minutes on the other side until golden brown. Set aside.
Meanwhile, heat 1 tbsp neutral oil in a large pot over medium-low heat.
Add the shallot, garlic and ginger and cook for 3 minutes or until fragrant. Add the miso and cook for another 2 minutes.
Add the chicken broth, tamari and brown sugar. Simmer for 5 minutes.
Divide the noodles between 2 bowls. Top with broth, egg, bok choy and salmon. Garnish with sesame seeds, scallion, bean sprouts and chili oil, if using.
Recipe Reviews