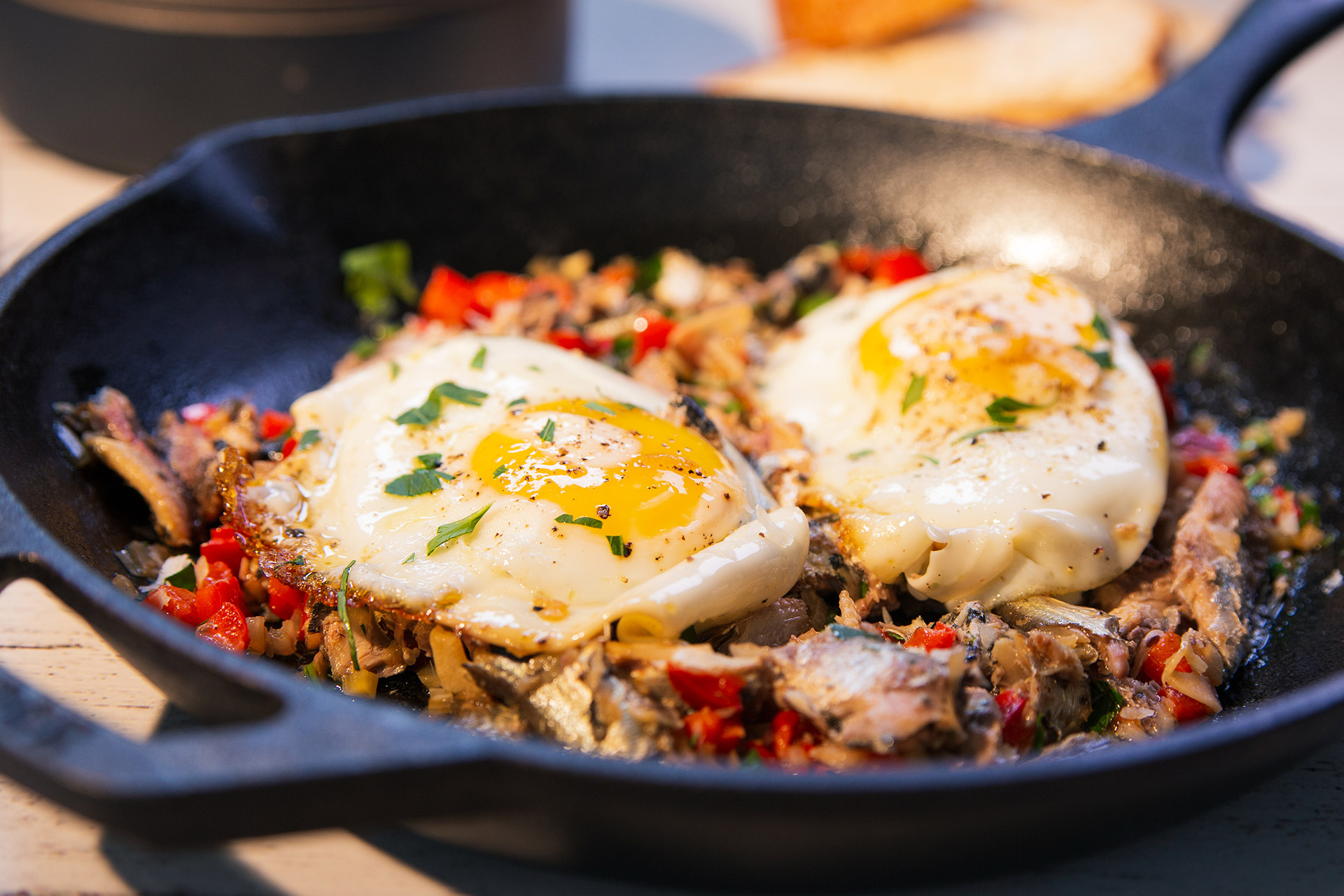 Fisherman's Eggs
Ingredients
1 tbsp olive oil
1 shallot, diced
2 clove garlic, sliced
1 red pepper, small diced
1 tbsp lemon juice
1 can (125g) Gold Seal Sardines Soya Oil, drained
4 eggs
⅛ cup parsley, chopped
⅛ cup parmesan, grated
Salt and pepper to taste
2 cups packed spinach, roughly chopped
Toast, for serving
Directions
Preheat the oven to 400°F.
Heat olive oil in a skillet over medium-low heat.
Add shallot, garlic and red pepper and cook for 5-6 minutes. Add lemon juice and cook for 2 minutes or until wilted.
Remove from heat and flake the sardines on top.
Make four wells and crack an egg into each well. Season each egg with salt and pepper.
Bake for 7 minutes or until the whites are cooked but the yolks are still runny.
Remove from the oven and garnish with parsley, parmesan and black pepper. Let sit for 3 minutes before serving.
Serve on a bed of spinach with a side of toast.