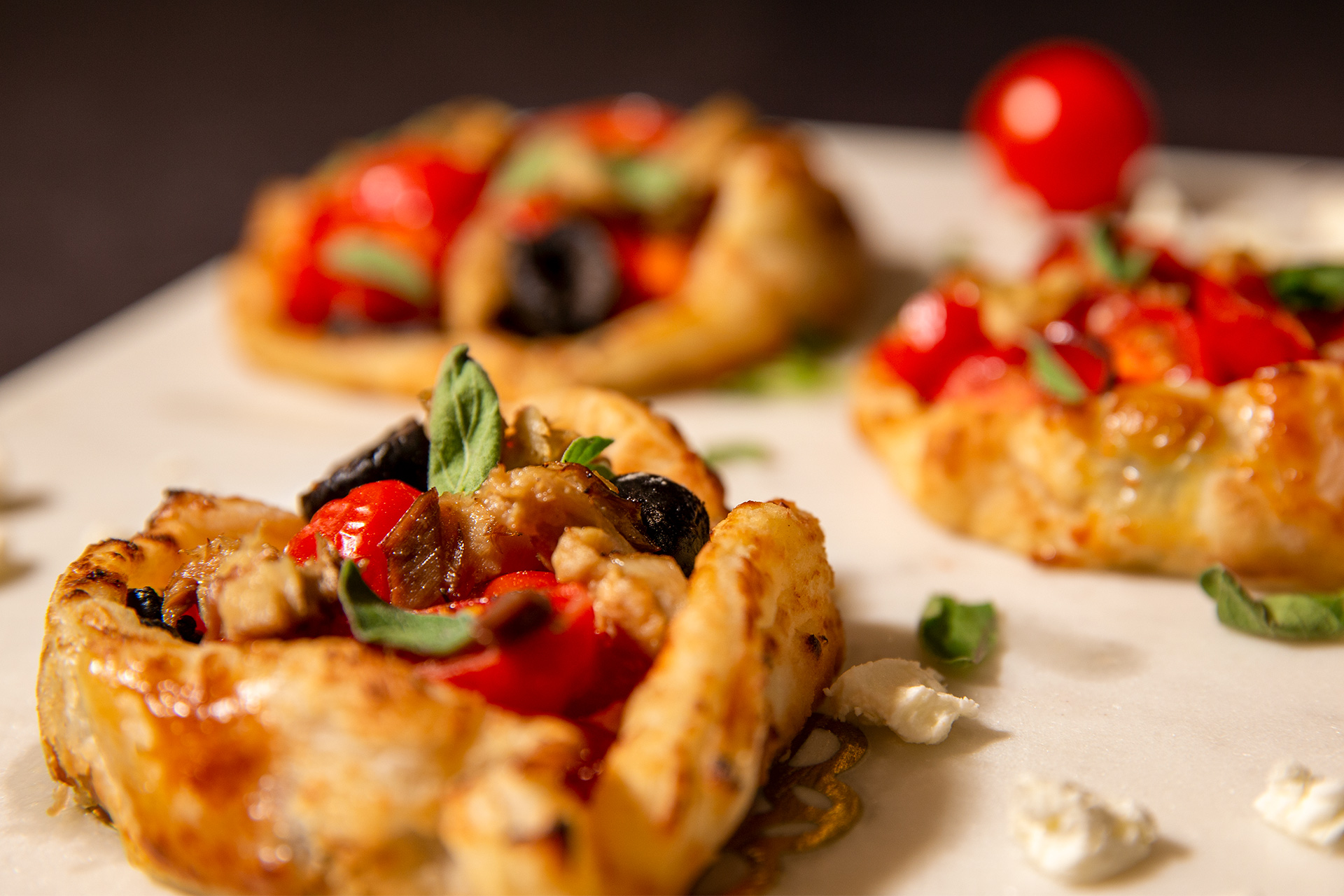 Mediterranean Galettes
Ingredients
1 sheet puff pastry, thawed
¾ cup goat cheese
1 egg yolk
3 cups cherry tomatoes, halved
1 tbsp olive oil
12 kalamata olives, halved
1 can (115g) Gold Seal Mediterranean Mackerel, flaked
1 egg, beaten
¼ cup fresh oregano leaves, to garnish
Salt and pepper, to taste
Directions
Preheat the oven to 375°F.
In a small bowl, mix the goat cheese and egg yolk and season with salt and pepper.
In a separate bowl, toss the cherry tomatoes with olive oil and season with salt and pepper.
Roll the dough out so it's ⅛ inch thick. Cut it into 4 equal quarters. Trim the dough so each piece is circular. Lightly dust a baking sheet with flour and place the dough onto the baking sheet.
Add the goat cheese mix to the middle of each piece of dough and spread out evenly, leaving about 1-inch empty space along the edges. Add the tomatoes, olives and mackerel to the centre in a pile above the goat cheese.
Working along the edges, fold the extra dough in toward the middle of the galette, pinching every inch or so to make a pleat.
Brush all of the exposed edges of the pastry with the beaten egg.
Bake for 15-20 minutes or until golden brown. Turn the baking sheet half way through baking time.
Garnish with fresh oregano and cracked black pepper.
Recipe Reviews