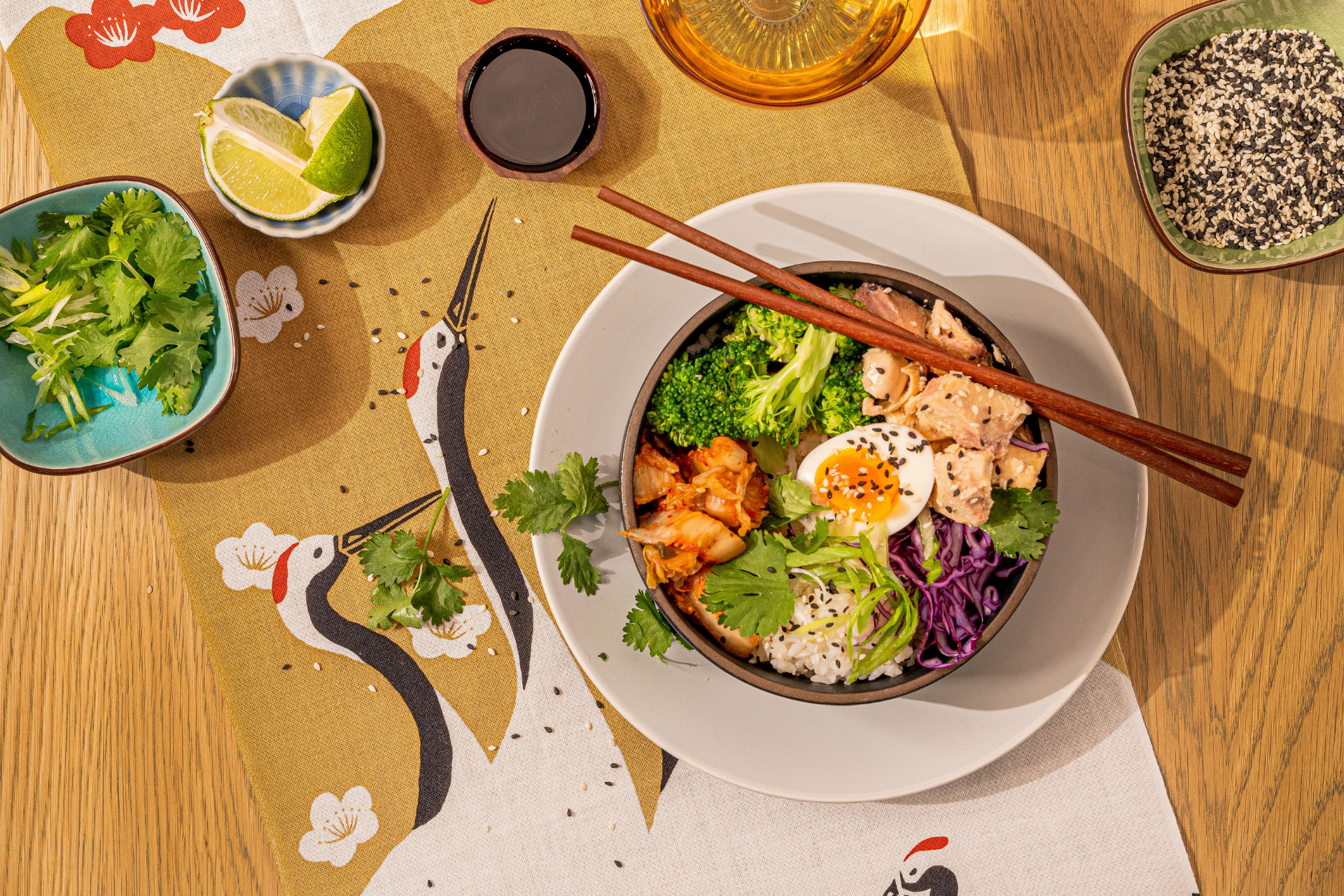 Kimchi Salmon Rice Bowls
Ingredients
1 ½ cups white rice

1 can (213g) Gold Seal Wild Pink Salmon Skinless Boneless, drained and flaked

1 cup broccoli

1 cup red cabbage, shredded 

2 eggs

2 tbsp tamari or soy sauce

1 tbsp rice vinegar

1 tbsp honey

½ tbsp sesame oil

1 cup kimchi

Cilantro, for garnishing

2 tbsp scallion, thinly sliced, for garnishing 

1 tsp black and white sesame seeds, for garnishing
Directions
Rinse your rice under water until the water turns clear. Cook according to the directions on the package. 

Meanwhile, gently boil broccoli for 3-4 minutes or until tender. Remove the broccoli from the pot and run under cold water. Do not throw out the boiling water. 

Ease the eggs into the simmering water you used for your broccoli and cook for 7 minutes. Immediately remove the eggs from water and place into an ice bath to cool completely. Once cooled, peel and cut in half. 

In a small bowl, whisk the soy sauce, rice vinegar, honey, and sesame oil. 

Place the rice at the bottom of two bowls and top with salmon, broccoli, cabbage, egg, and kimchi. Drizzle the whole bowl with the sauce and then garnish with cilantro, scallion, and sesame seeds.
Recipe Reviews