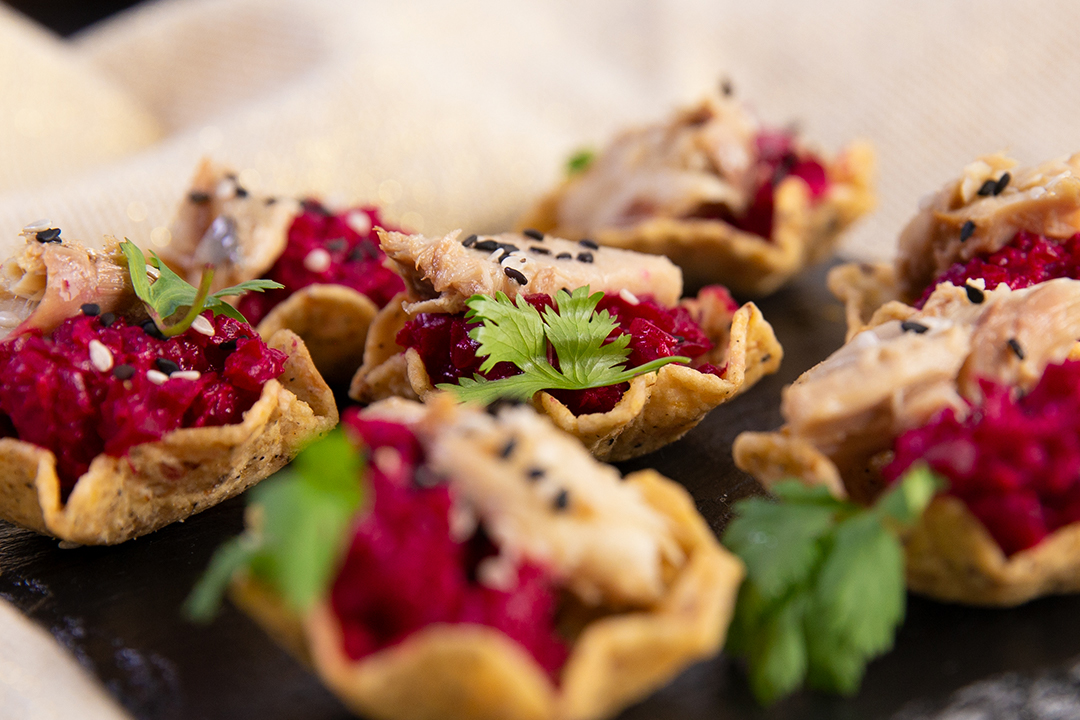 Mackerel Nacho Bites with Horseradish Beet Puree
Small nacho bites that pack a flavourful punch! These Mackerel Nacho Bites with Horseradish Beet Puree are so savoury and easy to make!
Ingredients
Nacho cups

3 small red beets

3 tbsp yogurt

3 tsp horseradish

3 tbsp lemon juice

Salt and pepper, to taste

1 can (115g) Gold Seal Mackerel (Olive Oil) 

Black and white sesame seeds, to garnish

Cilantro, to garnish
Directions
Preheat oven to 400°F.

Drizzle beets with olive oil and season with salt. Wrap individually in tin foil. Bake on a baking sheet until tender, depending on the size of your beets could be 20-50 minutes.

Once beets have cooled slightly, add them to a food processor with yogurt and horseradish and pulse until mixed well but still chunky. Add the lemon juice. Season with salt and pepper. 

Drain the mackerel.

Layer the horseradish and beet mixture in the nacho cups and top with chopped mackerel. Sprinkle with sesame seeds and cilantro.