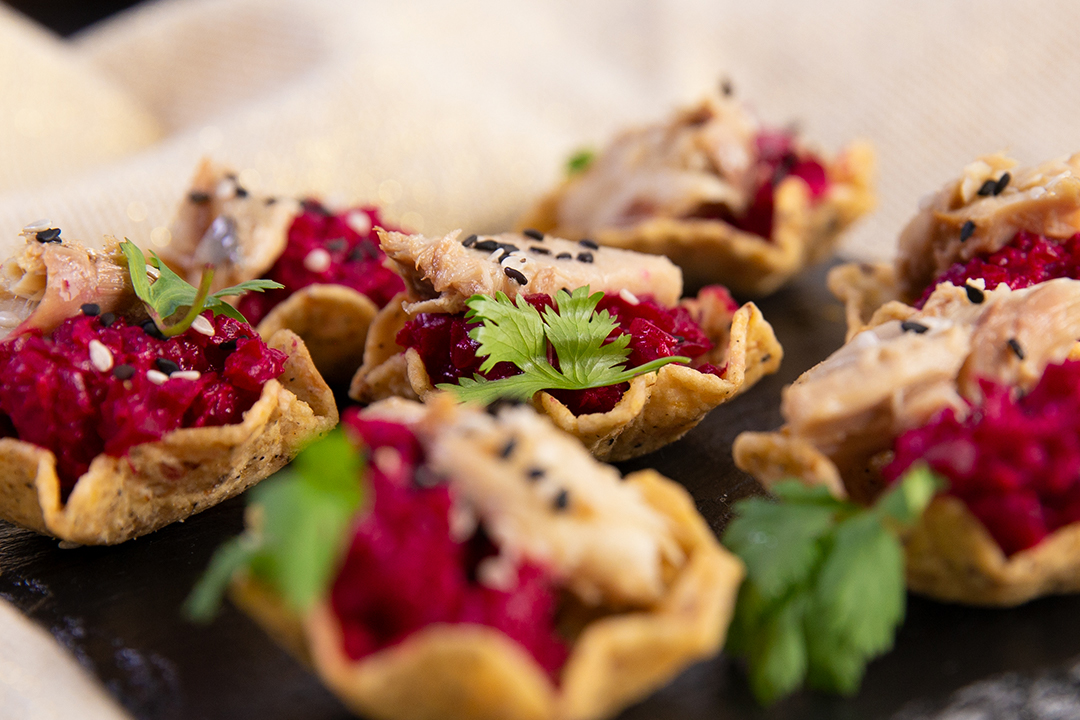 Mackerel Nacho Bites with Horseradish Beet Puree
Directions
Preheat oven to 400F.

Drizzle beets with olive oil and season with salt. Wrap individually in tin foil. Bake on a baking sheet until tender, depending on the size of your beets could be 20-50 minutes.

Once beets have cooled slightly, add them to a food processor with yogurt and horseradish and pulse until mixed well but still chunky. Add the lemon juice. Season with salt and pepper. 

Drain the mackerel.

Layer the horseradish and beet mixture in the nacho cups and top with chopped mackerel. Sprinkle with sesame seeds and cilantro.