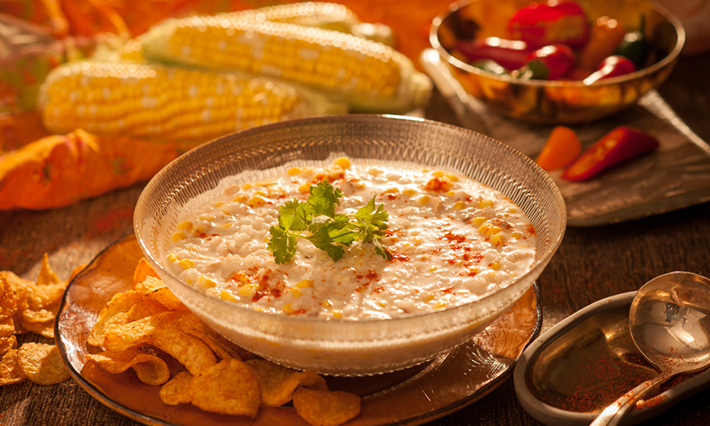 Pink Salmon in Sweet Corn Coconut Soup
They say opposites attract, and so do these sweet and savoury flavours! All mellowed down in this dish, this corn coconut soup recipe is comforting and a treat for your tastebuds!
Ingredients
2 cans (120g) Gold Seal Wild Pink Salmon (Skinless/Boneless), drained and set aside
¾ cup sticky rice, soaked overnight
3 corn cobs kernels removed from the cob
3-4 curry leaves
¾ cup coconut milk
½ tsp salt
⅓ cup sugar
1 tbsp cumin seeds, toasted
½ tsp garam masala
Directions
Drain and rinse the rice under cold water until the water runs clear.
Put the rice and curry leaves into a pot with 2 cups cold water and stir. Cover the pot with a lid, place over a gentle heat and cook for 15 minutes.
Meanwhile, break up the corn kernels into small pieces either in a mortar or food processor.
Remove the lid from the pot, stir the corn, coconut milk, salt and sugar, cumin seeds, garam masala and the Gold Seal Pink Salmon and cook till the rice is cooked through.
Serve warm.