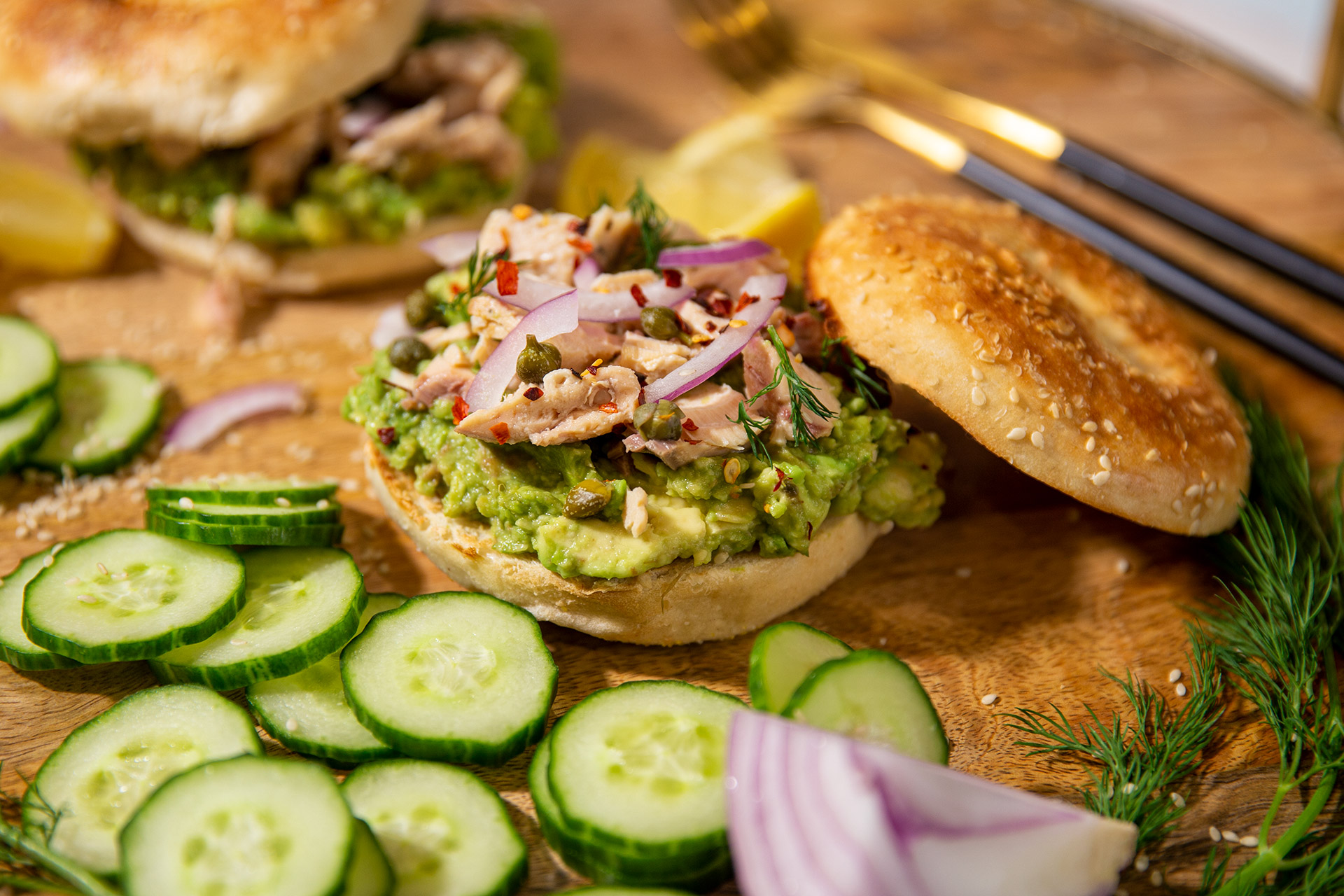 Salmon Bagel
Ingredients
2 bagels, cut in half
1 large avocado
1 tbsp lemon juice
¼ cup cucumber, thinly sliced
1 can (120g) Gold Seal Skinless Boneless Pink Salmon, drained and flaked
¼ cup red onion, thinly sliced
1 tbsp capers, drained
1 tbsp fresh dill
Salt and pepper, to taste
Directions
Toast the bagels.
In a small bowl, mash the avocado and lemon juice with a fork. Season to taste with salt and pepper.
On the two bottom halves of the bagels, layer the mashed avocado, cucumber, salmon and red onion. Top with capers, dill and cracked black pepper.
Add the top half of the bagel and serve.
Recipe Reviews