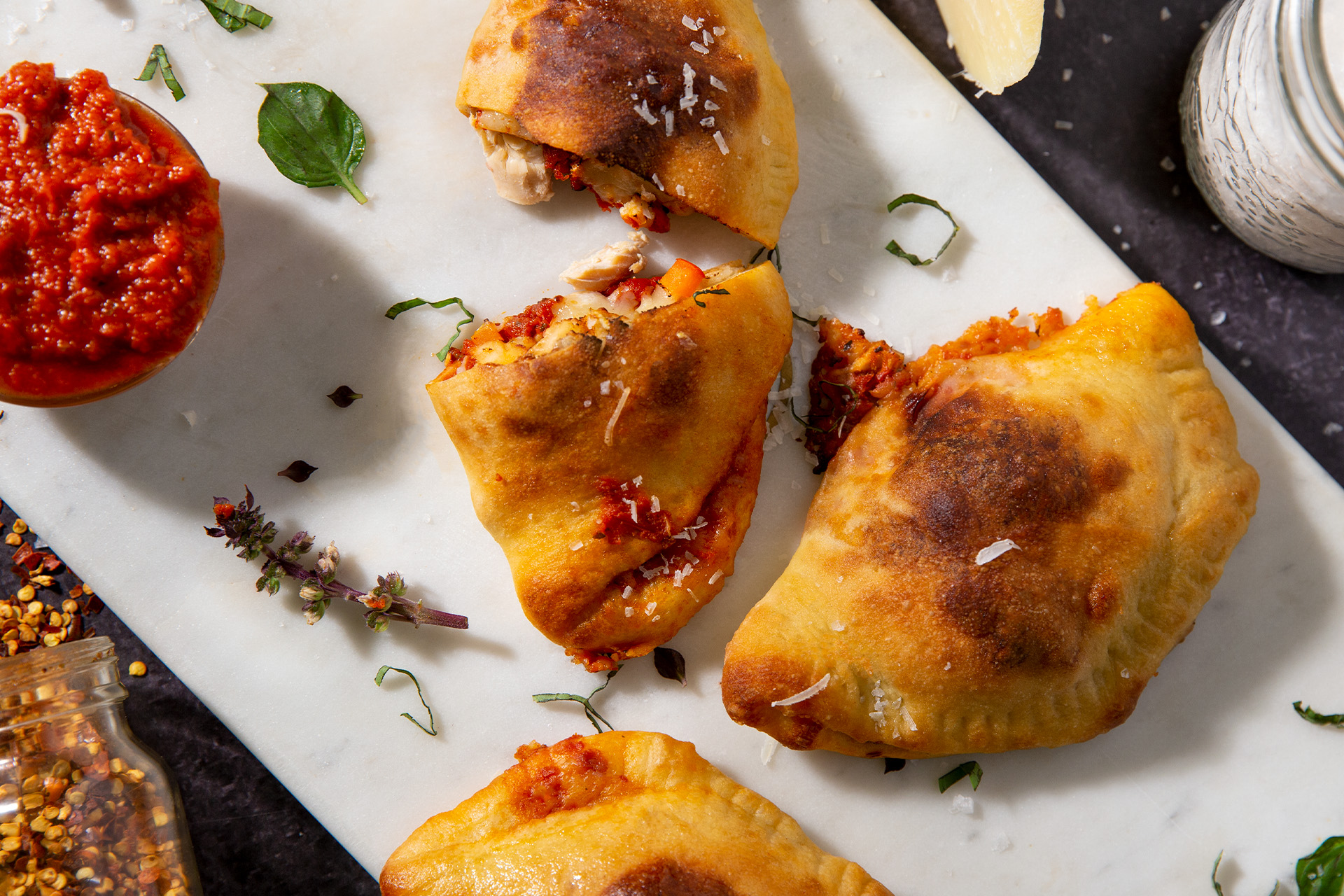 Salmon Calzone
Ingredients
450g pizza dough 

 

½ cup ricotta

 

1 ½ cup mozzarella cheese, grated 

 

2 cans (120g) Gold Seal Pink Salmon Skinless Boneless, drained

 

1 red bell pepper, small dice

 

¼ cup basil, roughly chopped

 

1 tbsp olive oil 

 

Salt and pepper to taste

 
Directions
Preheat the oven to 475

°

 F. 

 

Divide the pizza dough into 4 equal quarters. Roll each one out until it is ¼ inch thick. 

 

Top half of each circle of dough with the Authentica sauce, ricotta, mozzarella cheese, salmon, red pepper and basil. Leave ½ inch empty along the outer edges. 

 

Fold the empty side of the dough over the filling and use a fork to crimp along the edges to seal tightly. 

 

Transfer calzones to a lined baking sheet. Use a sharp knife to cut a couple of vents in the top of each. Brush each with olive oil and sprinkle with salt and pepper.

 

Bake for 15-20 minutes or until golden brown. 

 
Recipe Reviews