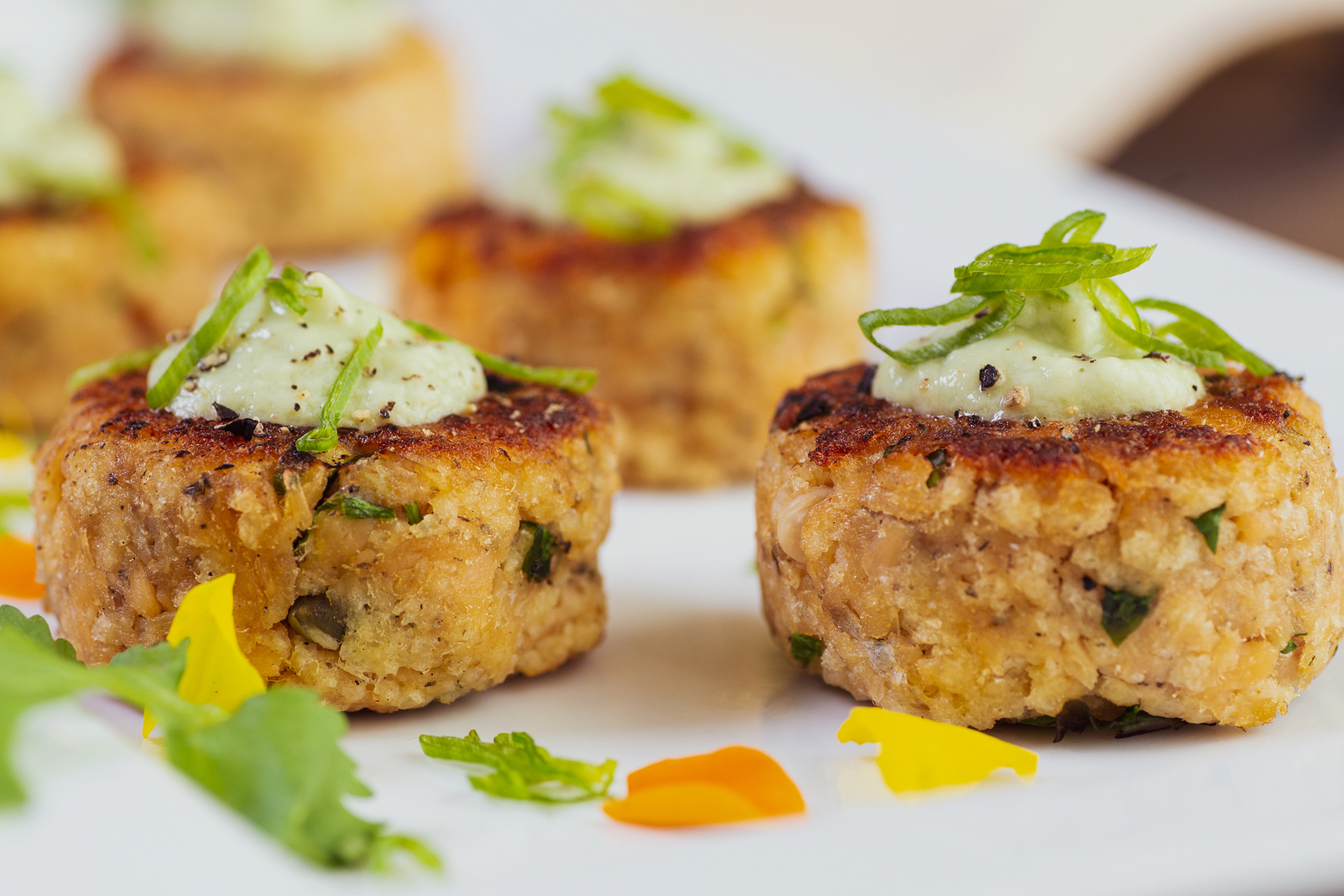 Salmon Loaf Bites with Creamy Avocado Dressing
This is not your grandma's boring salmon loaf! We are breaking some rules here by turning this salmon loaf into delicious meal prep friendly bites.
Ingredients
2 cans (120g)

Gold Seal Pink Salmon (Skinless/Boneless)

1 cup panko bread crumbs

6 green onions, thinly sliced

1 garlic clove, minced

½ tsp capers

1 tbsp lemon juice

1 tsp red chili flakes

1 tsp ground cumin

½ cup fresh cilantro

2 eggs, beaten

Salt and pepper, to taste

3 tbsp melted coconut oil for baking (can use olive or avocado)
CREAMY AVOCADO DRESSING:
2 ripe large avocado 

1 clove garlic

2 tbsp lime juice

3 tbsp olive oil

Salt and pepper, to taste
Directions
SALMON LOAF BITES:
Preheat oven to 425F.

Combine all salmon loaf ingredients. Do not over-mix the salmon. You want it to remain flaky. 

Use a 2 tbsp to portion out the patty mix, shaping the patties to be round discs about ¾ inch thick.

Oil baking sheet, and pop in oven for 2 minutes to heat oil. Remove from oven and place patties on tray. Bake for 13 minutes, gently flip patties and bake for another 3-5 minutes or until golden brown.
CREAMY AVOCADO DRESSING:
Add all ingredients to a food processor and blend until smooth.