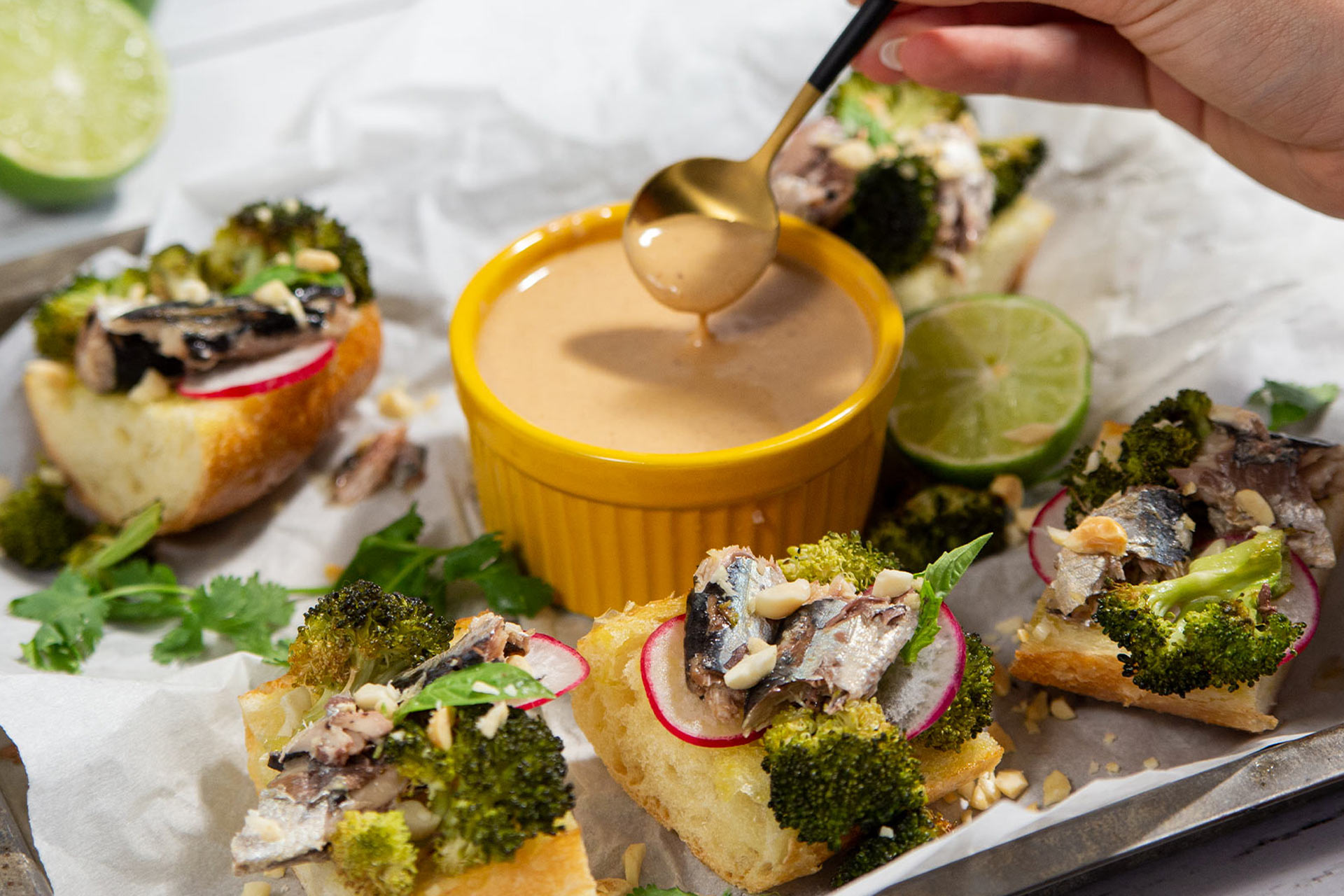 Sardine Crostini
Ingredients
8 pieces crostini or baguette
3 tbsp peanut butter
3 tbsp lime juice
2 tbsp tamari or soy sauce
1 tbsp honey
1 clove garlic, grated
1 1-inch nub of ginger, grated
1 tbsp olive oil
2 cups broccoli, cut into small florets
2 cans (125g) Gold Seal Sardines with Soya Oil, drained and flaked
2 tbsp Thai basil, thinly sliced (*option to use regular basil)
¼ cup roasted peanuts, roughly chopped
Directions
Preheat the oven to 425°F.
To make the sauce, whisk peanut butter, 2 tbsp of the lime juice, tamari, honey, garlic and ginger in a small bowl.
Toss the broccoli in the olive oil. Season with salt and pepper. Arrange broccoli on two baking sheets in a single layer. Bake for 20-25 minutes or until golden brown and crispy, flipping halfway through.
Top each crostini with sardines and roasted broccoli. Drizzle with the peanut sauce and top with chopped peanuts, Thai basil and a squeeze of lime juice.
Recipe Reviews