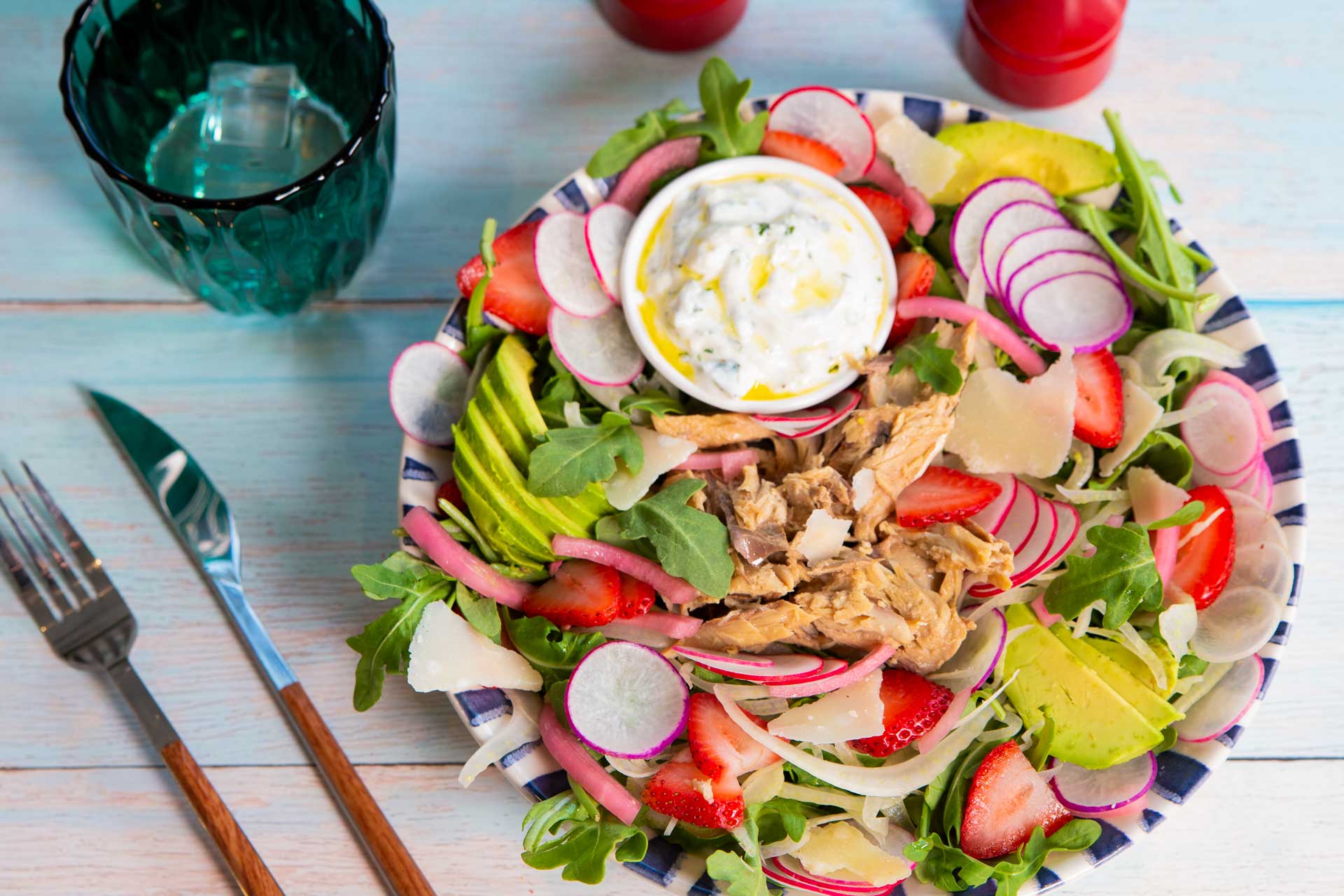 Summer Mackerel Salad
Ingredients
2 can (115g) Gold Seal Mackerel in Olive Oil, drained
½ cup shallot, thinly sliced
3 tbsp white wine vinegar or lemon juice
4 cups arugula
2 cups fennel, thinly sliced
1 avocado, thinly sliced
1 cup strawberries, tops removed and thinly sliced
2 watermelon or red radishes, as thinly sliced as possible
Shaved parmesan, to garnish
Salt and pepper, to taste
FOR DRESSING:
½ cup full fat greek yogurt
½ cup herbs, roughly chopped (dill, mint, cilantro, basil, parsley all work well)
1 clove garlic, grated
2 tbsp warm water
2 tbsp olive oil
Salt and pepper, to taste
Directions
Massage the thinly sliced shallot with 1 tsp salt, cover with vinegar or lemon juice and set aside to pickle.

For the dressing, whisk all ingredients together.

In a large bowl, mix the arugula and fennel.

To plate, place salad mix on plate, top with mackerel, avocado, strawberries, pickled shallot, radish and parmesan.

Drizzle with herby yogurt dressing.