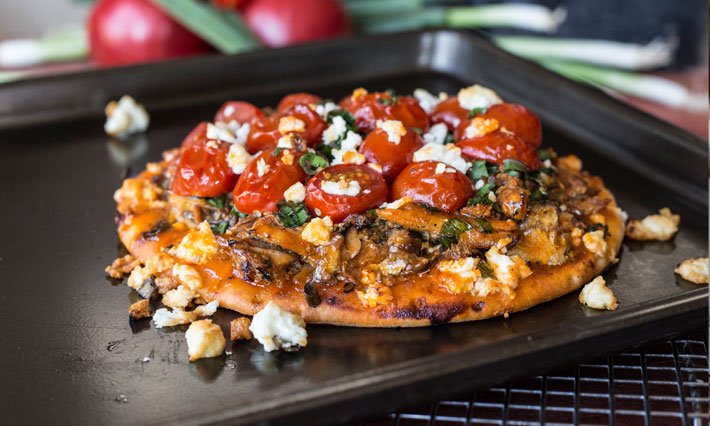 Thai Chili Sardine Pita Pizza
Directions
Preheat oven to 400 degrees.
Drizzle the sauce from the Thai Chili Sardines on pita bread covering the  surface of the pita.
Place the drained sardines on the sauce covered pita, then layer the onions, tomato and feta cheese on each of the pitas.
Position pitas on a baking sheet and bake for 5 minutes or just until the edges brown.
Serve immediately.
Tips and Tricks
Can easily be made for 1, 2 or more, just adjust the ingredients.
Switch out the feta for any other cheese you like.