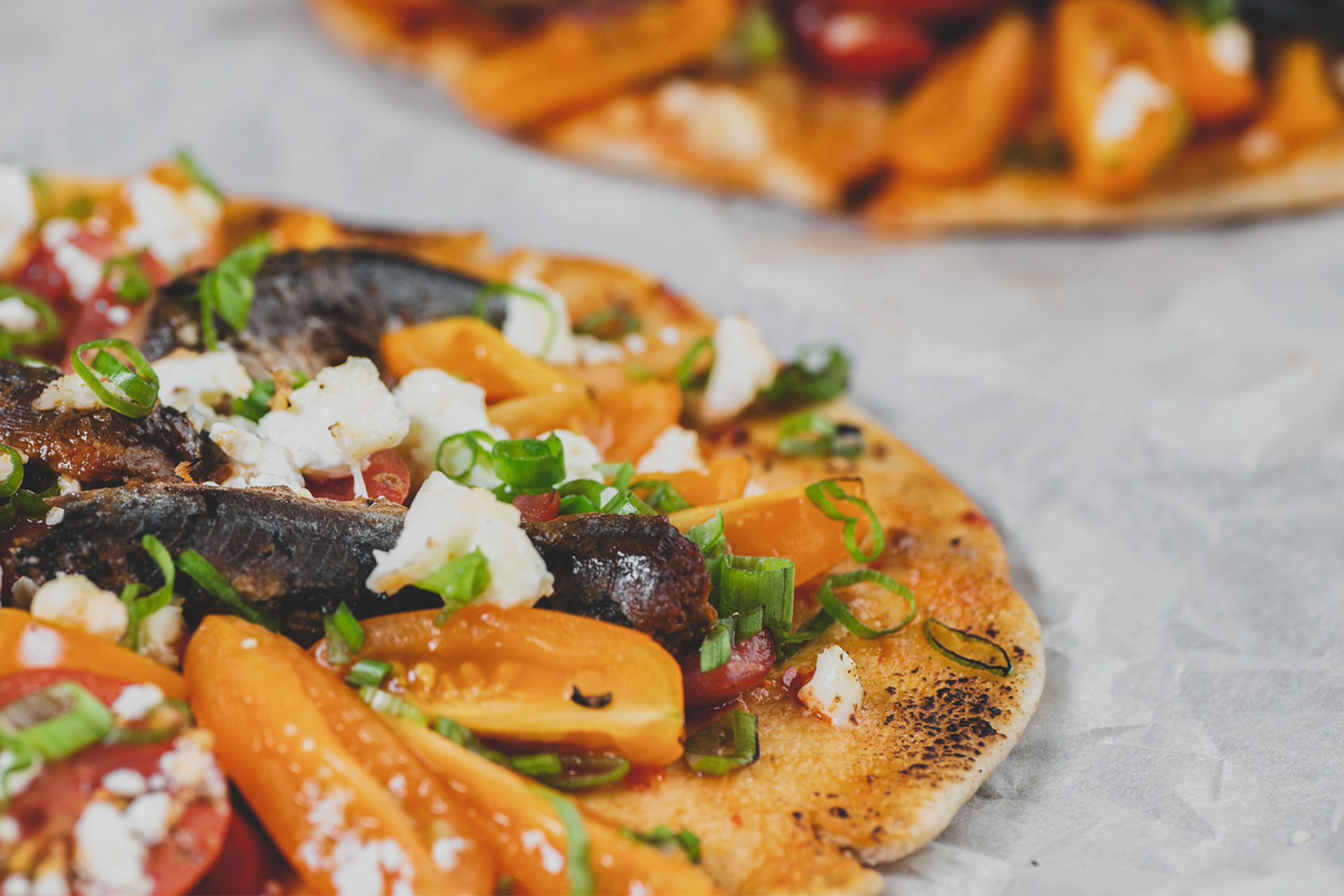 Sardine Chili Thai Naan Pizza
When it's dark and gloomy outside and you are craving some bright colours and flavours, indulge yourself in this Thai Chili Pizza! Made with soft fresh naan bread, topped with tomatoes, tangy sardines, and feta cheese: make this recipe your new go-to weeknight dinner!
Ingredients
Directions
Preheat oven to 400°F.

Drizzle the sauce from the Thai Chili Sardines on the naan bread covering the surface. 

Place the drained sardines on the sauce covered naan, then layer the onions, tomato and feta cheese on each of the naans.

Position naan breads on a baking sheet and bake for 5 minutes or just until the edges brown. 

Serve immediately.