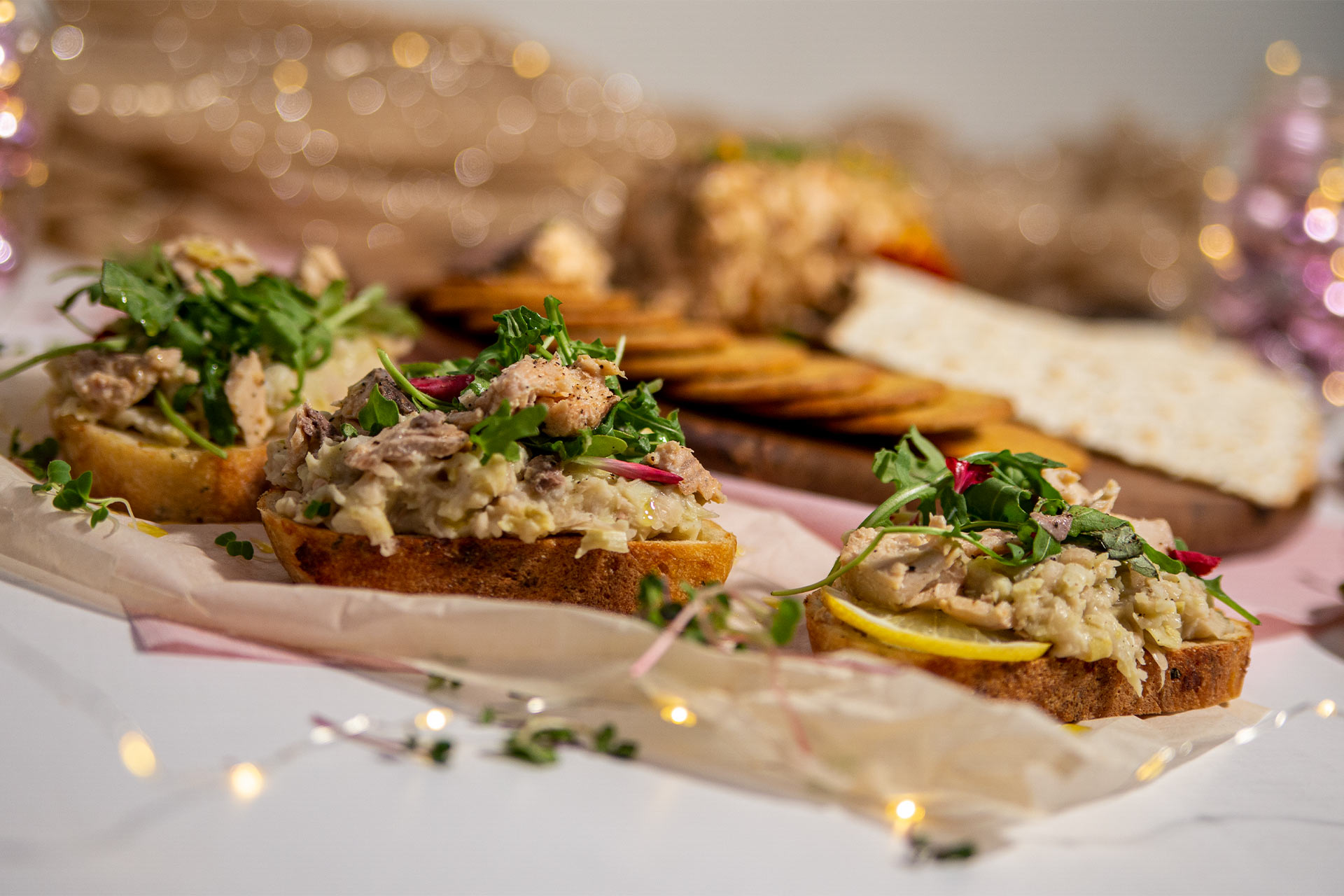 White Beans Tartine with Salmon
Ingredients
4 pieces country loaf, toasted
1 (19oz) can cannellini beans, drained and rinsed
1 cup artichoke hearts
1 clove garlic, minced
1 ½ tbsp olive oil
2 tbsp lemon juice
2 cups arugula
2 tbsp basil, thinly sliced
½ tbsp balsamic vinegar
1 can (120g) Gold Seal Skinless Boneless Salmon, drained and flaked
Salt and pepper to taste
Directions
Add the cannellini beans, artichoke hearts, garlic, lemon juice and 1 tbsp olive oil to a food processor. Season with salt and pepper. Pulse 8-10 times or until a chunky consistency is formed.
In a small bowl, toss the arugula and basil with the remaining olive oil, balsamic and a pinch of salt.
Spread each toast with the cannellini bean mixture, top with the arugula and basil salad and finish with salmon.
Finish with cracked black pepper.
Recipe Reviews