With everyone spending more time at home and staying on trend with homemade sourdough bread or flourless desserts, your oven has probably earned a vacation. Stay cool and give it the break it deserves this summer by exploring lighter, no-cook recipes. Start by trying these three bright summer recipes, featuring canned seafood for a kick of lean protein. With loads of flavour from seasonal herbs, fruits and veggies, we promise that these dishes will have you hooked on no-cook cooking.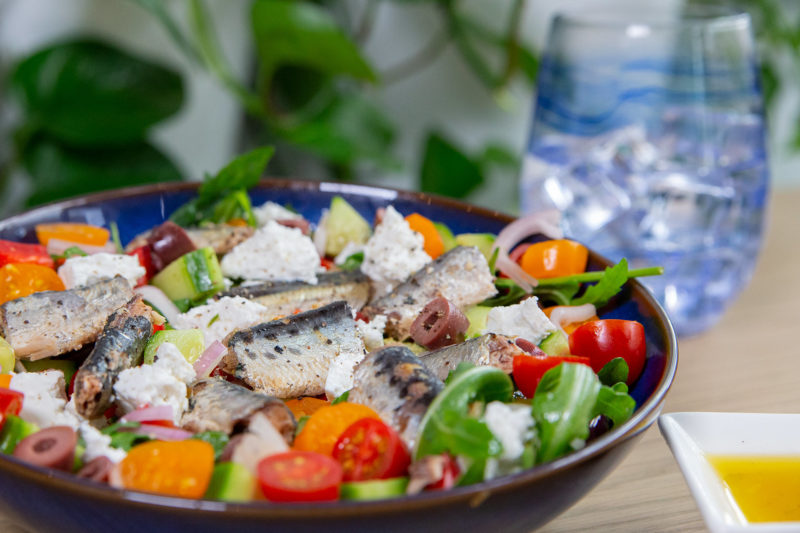 Prepped and on the table in a mere 15 minutes, this salad is colourful and hearty. Sweet cherry tomatoes, crunchy cucumber, crisp red onion, and creamy feta combine to represent all the traditional ingredients of a Greek salad. Peppery arugula and Gold Seal Sardines in Soya Oil add a delicious twist that will have you coming back for more while the oregano and olive oil dressing bring it all together.
There's just so much to love about this summer salad that we don't even know where to start. Made with a fresh blend of crisp veggies, bright summerfruit, and shaved parmesan drenched in creamy, tangy Greek yogurt dressing. If that wasn't enough this gorgeous salad is topped with Wild Mackerel in Olive Oil, a tender canned seafood high in protein and omega-3s. In just 25 minutes, you have a salad most restaurants can't compete with.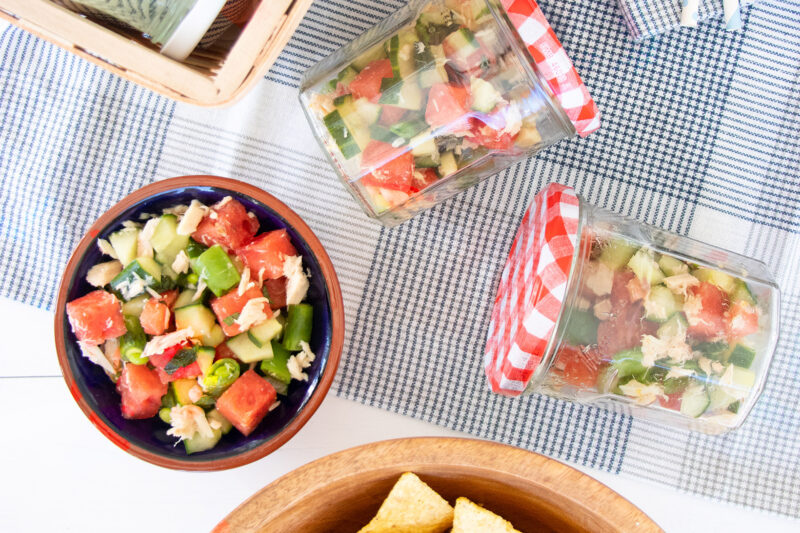 If you've never thought to add canned seafood to a fresh salsa recipe, you're missing out! Not only does our Wild Sockeye Salmon add protein to this flavourful summer salsa but it also balances the flavour of sweet watermelon and the texture of crisp veggies. Prep this salsa in just 15 minutes and refrigerate it from 1 to 6 hours. It's the perfect make-ahead snack that gets tastier the longer flavours are allowed to mingle. Serve it with crunchy tortilla & plantain chips.  
Feeling inspired by these no-cook summer recipes? Try adding canned seafood to other fresh summer recipes for a satisfying meal.