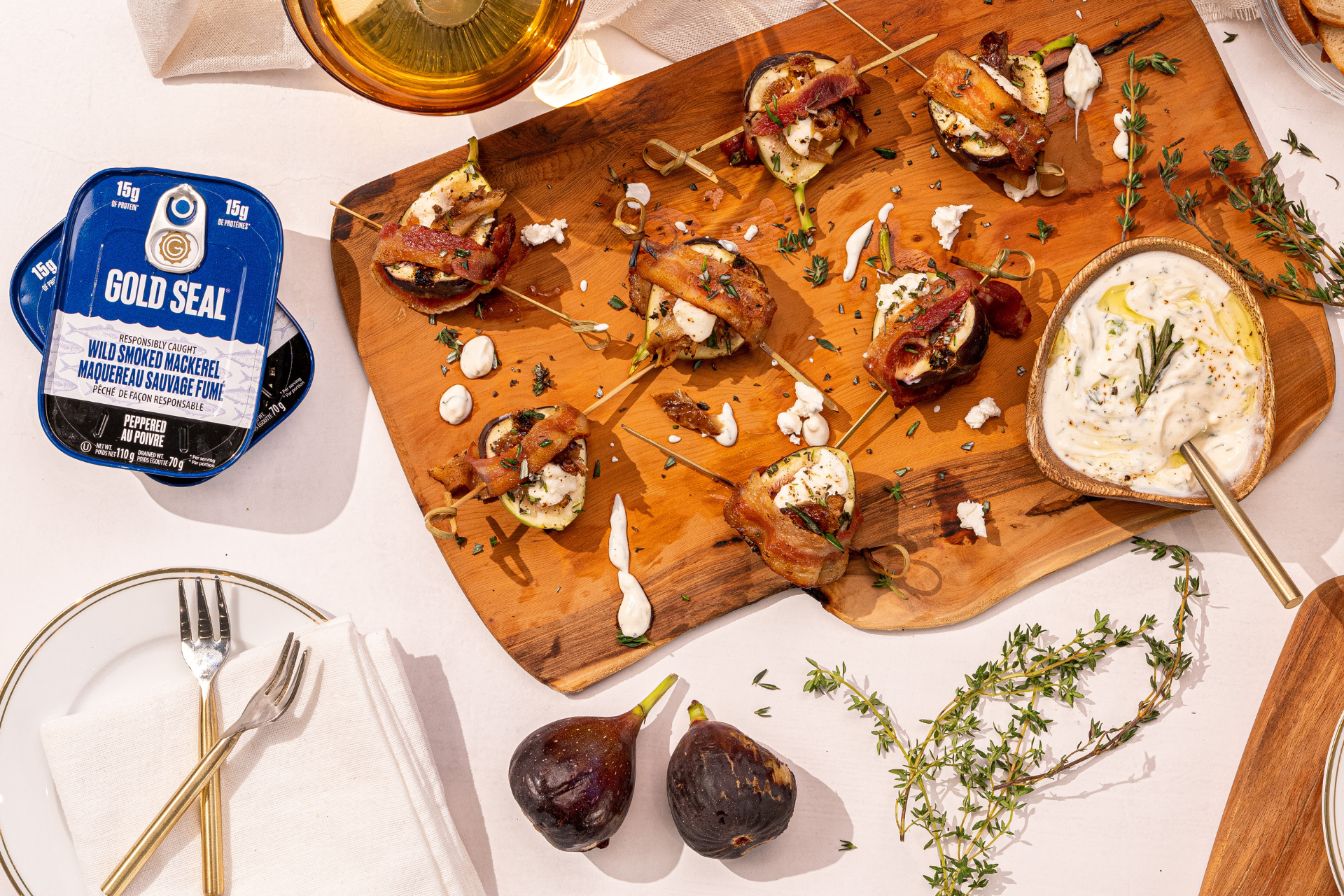 Bacon-Wrapped Figs
Directions
Preheat the broiler. 

Cut each fig lengthwise from the top to the bottom, only slicing halfway through the fig. Gently pry the fig open, being careful not to break it in half. 

Fill each fig with smoked mackerel and goat cheese. 

Wrap each fig with a half slice of bacon and secure in place by piercing the fig with a toothpick. 

Arrange wrapped figs in a single layer on a lined baking sheet. 

Broil for 10 minutes, turning halfway through, or until the bacon is golden brown and crispy. 

Let figs cool for five minutes and serve.
Recipe Reviews