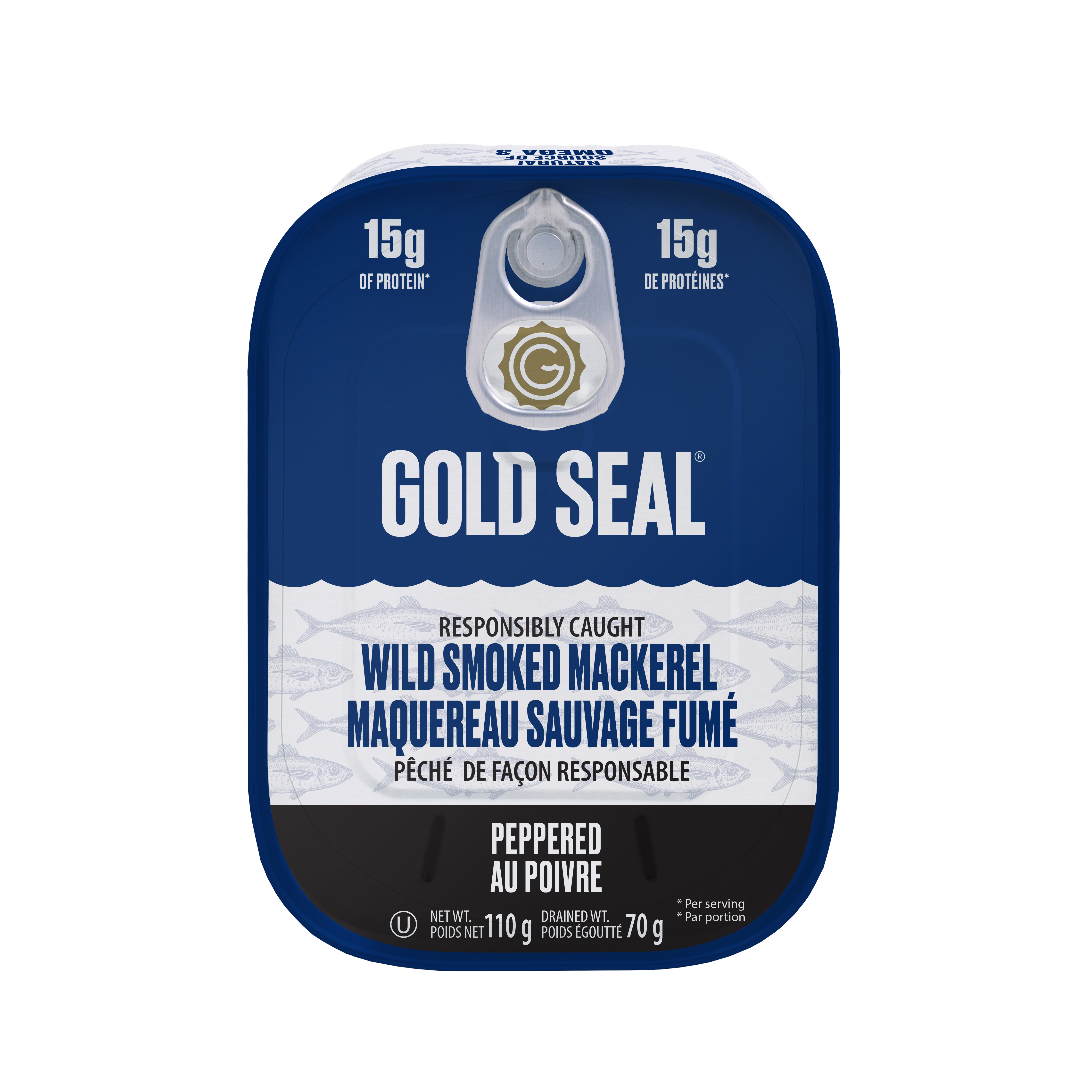 WILD CAUGHT USING RESPONSIBLE TRAWLING
EXCELLENT SOURCE OF PROTEIN – 15G PER CAN
HIGH IN OMEGA-3S
HOT SMOKED
GLUTEN FREE
KOSHER
Wild Smoked Mackerel
(Wild Mackerel – Latin: Scomber Scombrus)
Get ready for rich and smoky North Atlantic mackerel that is seasoned to perfection with lots of pepper, some salt, and all dressed in sunflower oil.
Ingredients
Hot smoked mackerel

Salt

Cracked black pepper

Sunflower oil

View Nutritional Information
Mackerel is a small saltwater fish from the Scombridae family which also includes tuna. It is naturally rich in Omega-3s, and a good source of protein. Our mackerel is caught in the North Atlantic Ocean and can be consumed safely in unlimited amounts.
We use pelagic trawling as a fishing method – trawler is a large net that never touches the sea bottom and is designed to minimize catching non-targeted species.
Wild Smoked Mackerel Recipes
Product Reviews