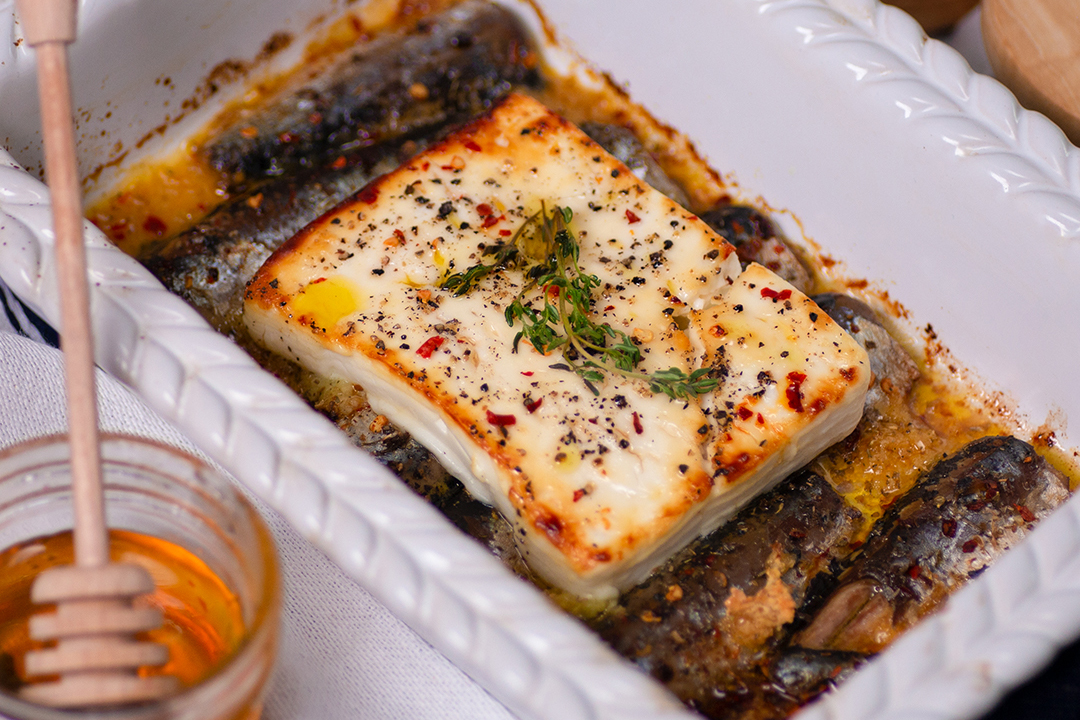 Baked Feta Cheese with Canned Sardines, Honey and Thyme
Directions
Preheat oven to 350F.

Grease a small baking dish with olive oil.

Drain and rinse sardines. Break them into small pieces in your hand and put at the bottom of the baking dish. Mix the chili flakes, crushed garlic and za'atar in with the sardines.

Place feta on top, cover the baking and bake for 6-8 minutes.

Remove from oven and brush honey on feta. Season with cracked black pepper. Recover, pop back in the oven for 6 minutes. Turn on the broiler, uncover your dish and broil for 2-3 minutes or until sizzling and golden brown. Be careful not to burn.

Garnish with fresh thyme. Serve hot with toasted bread or crackers.