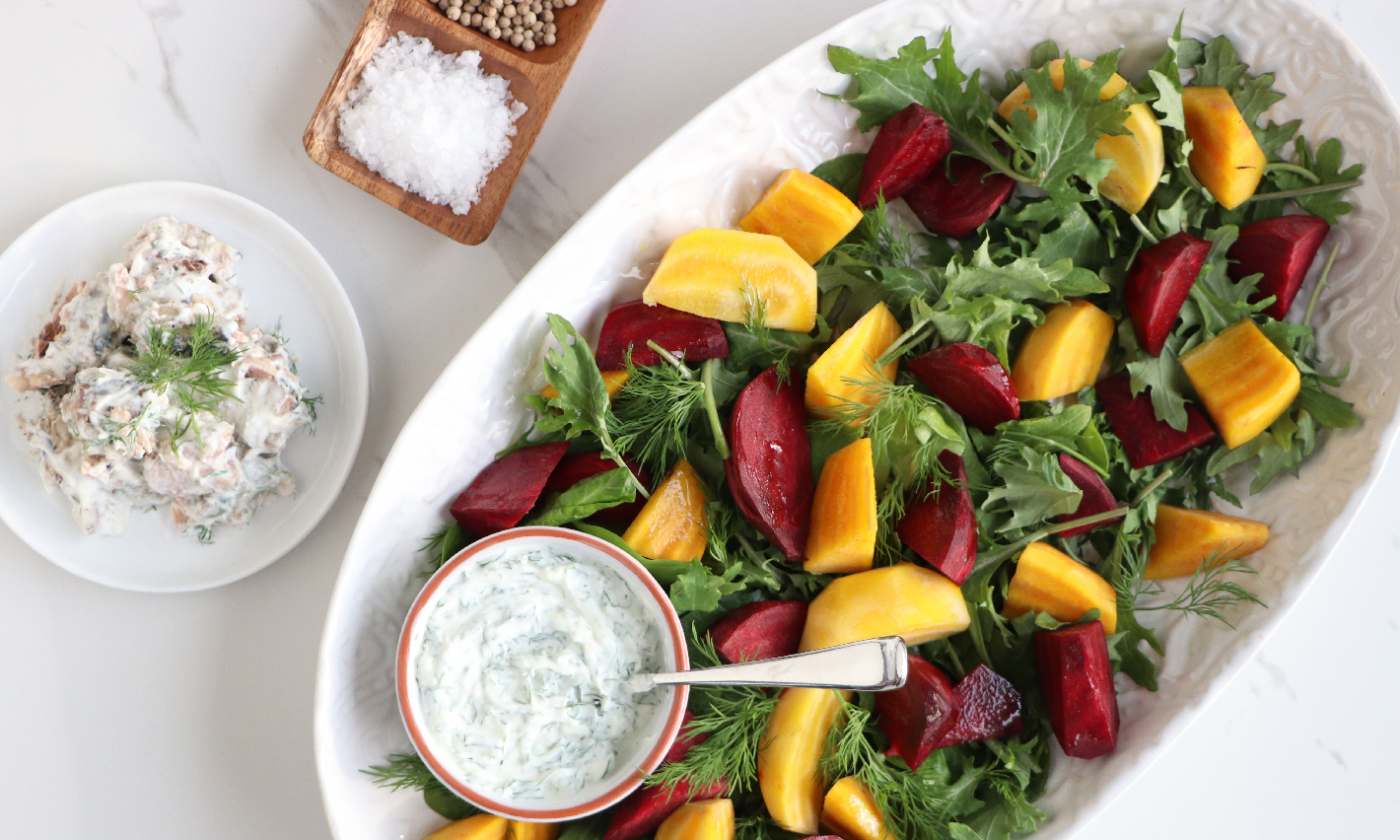 Beet and Sardine Salad
Directions
Stir together sour cream, horseradish, dill, add salt to taste.
Toss beets with salt, pepper and oil to taste. Place in single layer on a serving plate.
Serve sardines on top of beets with sour cream mixture.
Garnish with some chopped dill.
Tips and Tricks
For a lower calorie version used Sardines in Spring Water.
Mixing the sour cream mixture with the beets will make for a pretty pink salad.