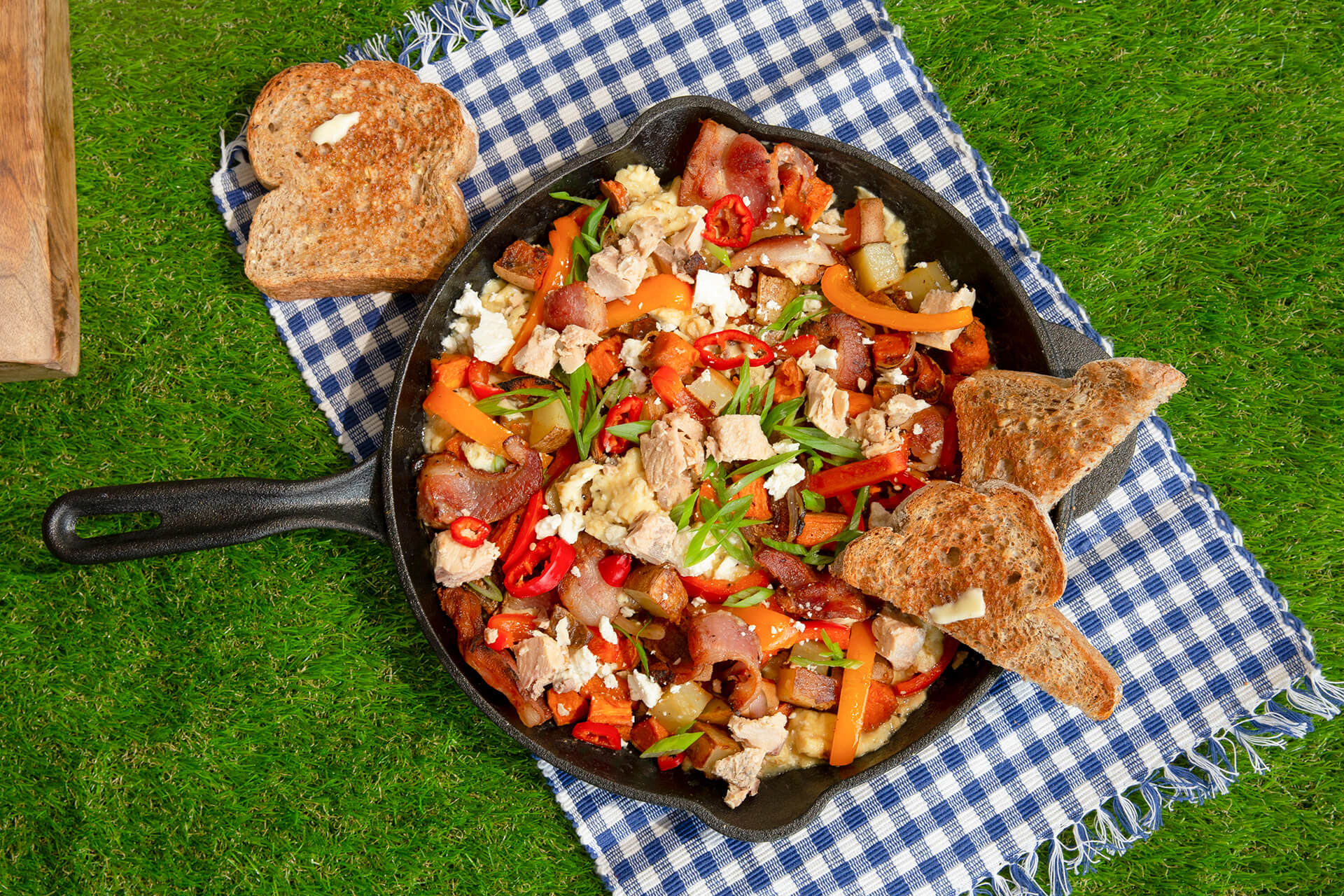 Breakfast Scramble
Ingredients
6 strips bacon

 

1 small yellow onion, thinly sliced

 

½ tsp chili flakes (*optional)

 

1 red pepper, thinly sliced

 

1 russet or yukon gold potato, diced into ½ inch cubes

 

1 sweet potato, diced into ½ inch pieces

 

6 eggs, beaten

 

2 cans (170g) Gold Seal Sockeye Salmon Skinless Boneless, drained 

 

Salt and pepper to taste

 

¼ cup feta, crumbled

 

Green onion, for garnishing

 

Hot sauce, optional 

 
Directions
Add bacon to a cast iron skillet and place over medium heat of the stove top. Cook for 8-10 minutes or until the bacon is cooked to your liking. Remove, roughly chop and set aside. Do not clean the pan. 

 

Add the onion to the skillet and cook for 3-5 minutes or until fragrant. Add the chili flakes, peppers and potatoes and cook for 15-20 minutes or until softened. 

 

Stir in the eggs and the salmon and cook for 3-5 minutes, stirring only a few times. Season with salt and pepper. Don't add too much salt as you will be adding feta as well.

 

Garnish with feta and green onion and serve. Finish with optional hot sauce. 

 
Recipe Reviews