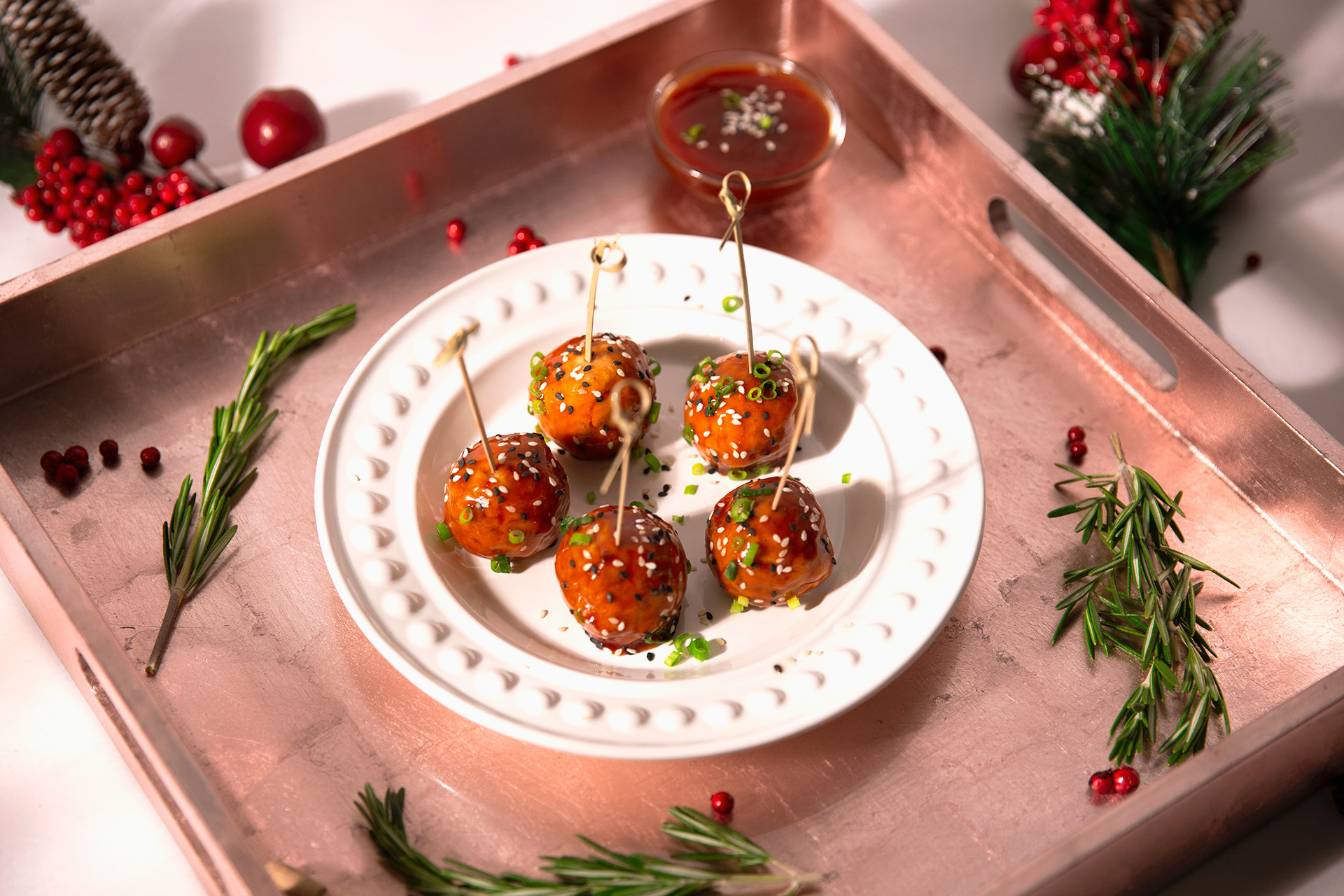 Glazed Salmon Meatballs
Ingredients
3 cans (213g) Gold Seal Wild Pink Salmon, drained

 

¼ cup flour

 

½ cup panko breadcrumbs

 

1 large egg

 

2 garlic cloves, minced

 

1 tbsp fresh ginger, grated

 

1 tbsp mayo

 

1 tbsp unsalted butter

 

4 scallions, green and white parts separate, thinly sliced

 

⅓ cup honey

 

⅓ cup soy sauce

 

2 tbsp rice vinegar

 

1 tbsp sesame oil

 

1 tbsp sesame seeds

 

Salt and pepper to taste

 
Directions
Preheat the oven to 375

°

 F.

 

In a large bowl, combine the salmon, flour, panko, egg, garlic, ginger and mayo. Season with salt and pepper and mix everything well. 

 

Form the mixture into balls, arrange on a parchment-lined baking sheet and bake for 18-20 minutes, turning halfway through. 

 

Meanwhile, warm the butter in a medium pot over low heat. Sauté the white parts of the scallion until fragrant, 2-3 minutes. 

 

Whisk in the honey, soy sauce, rice vinegar and sesame oil. Simmer uncovered for 7-10 minutes or until the glaze thickly coats the back of a spoon. 

 

Once the glaze has thickened, use a spoon to gently toss each meatball in the glaze. 

 

Garnish with green parts of scallion and sesame seeds and serve. 

 
Recipe Reviews