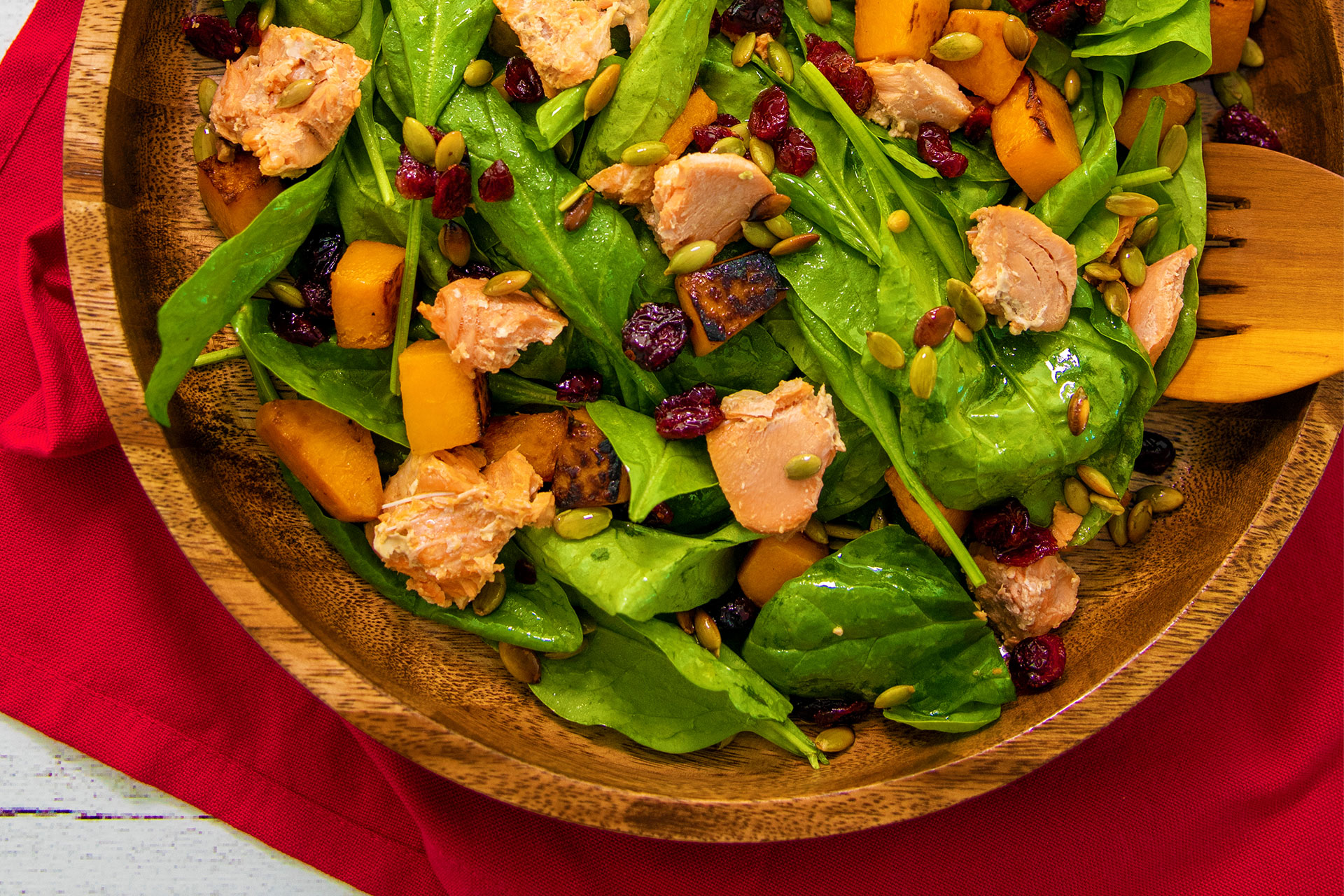 Harvest Salmon Salad
If you can't wait to welcome fall, you are not alone! This Salmon Harvest Salad recipe is bursting with fresh flavours and Canadian pride.
Ingredients
2 cans Gold Seal Sockeye Salmon
4 cups fresh spinach
2 cups of roasted squash, cubed 
½ cup cranberries
½ cup pumpkin seeds
Dressing:
 2 tablespoons maple syrup
1 tablespoon Dijon mustard 
2 tablespoons apple cider vinegar 
1/3 cup extra-virgin olive oil 
salt and freshly cracked black pepper
Directions
            Whisk together the dressing ingredients.

            Lightly toss spinach and squash in the dressing.

            Top with chunks of sockeye salmon, cranberries and pumpkin seeds.