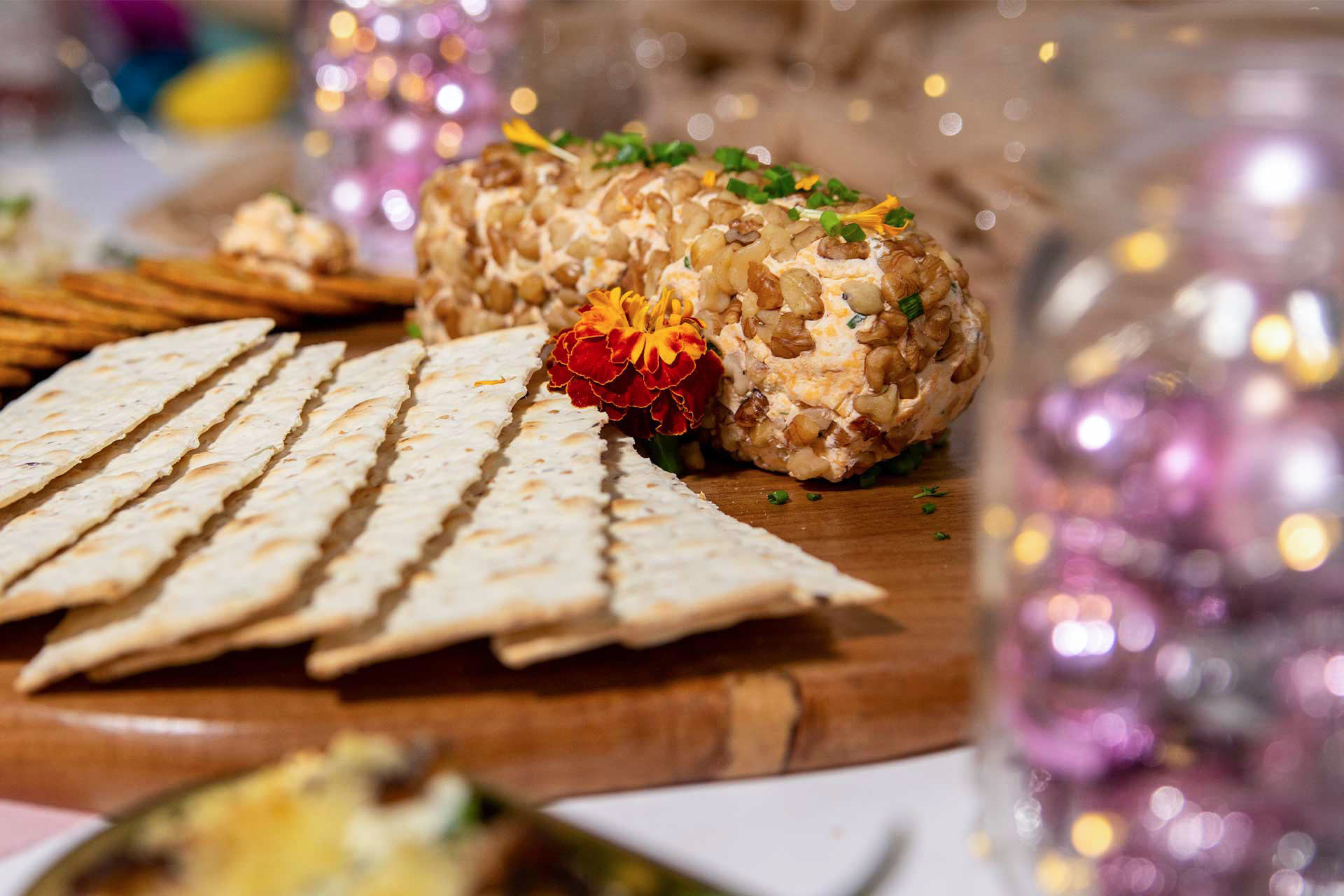 Holiday Cheese Ball Log With Sardines And Walnuts
Ingredients
250g cream cheese, room temperature
1 cup cheddar cheese, grated
2 tbsp chives, thinly sliced
2 tsp Worcestershire
2 tbsp hot sauce
1 can (125g) Gold Seal Sardines in Soya Oil, drained and roughly chopped
1 ½ cup toasted walnuts, finely chopped
Directions
In a mixing bowl, combine the cream cheese, cheddar, chives, Worcestershire and hot sauce. Season with salt and pepper. Mix well. Fold in the sardines.
Lightly wet your clean hands and mold the mixture into a log.
Add the walnuts to a plate. Gently roll the log over the chopped walnuts covering all sides. Wrap in plastic wrap and chill in the fridge for a minimum of 2 hours. Remove from the fridge 30 minutes before serving.
Serve with crackers, crostini or pretzels.
Recipe Reviews