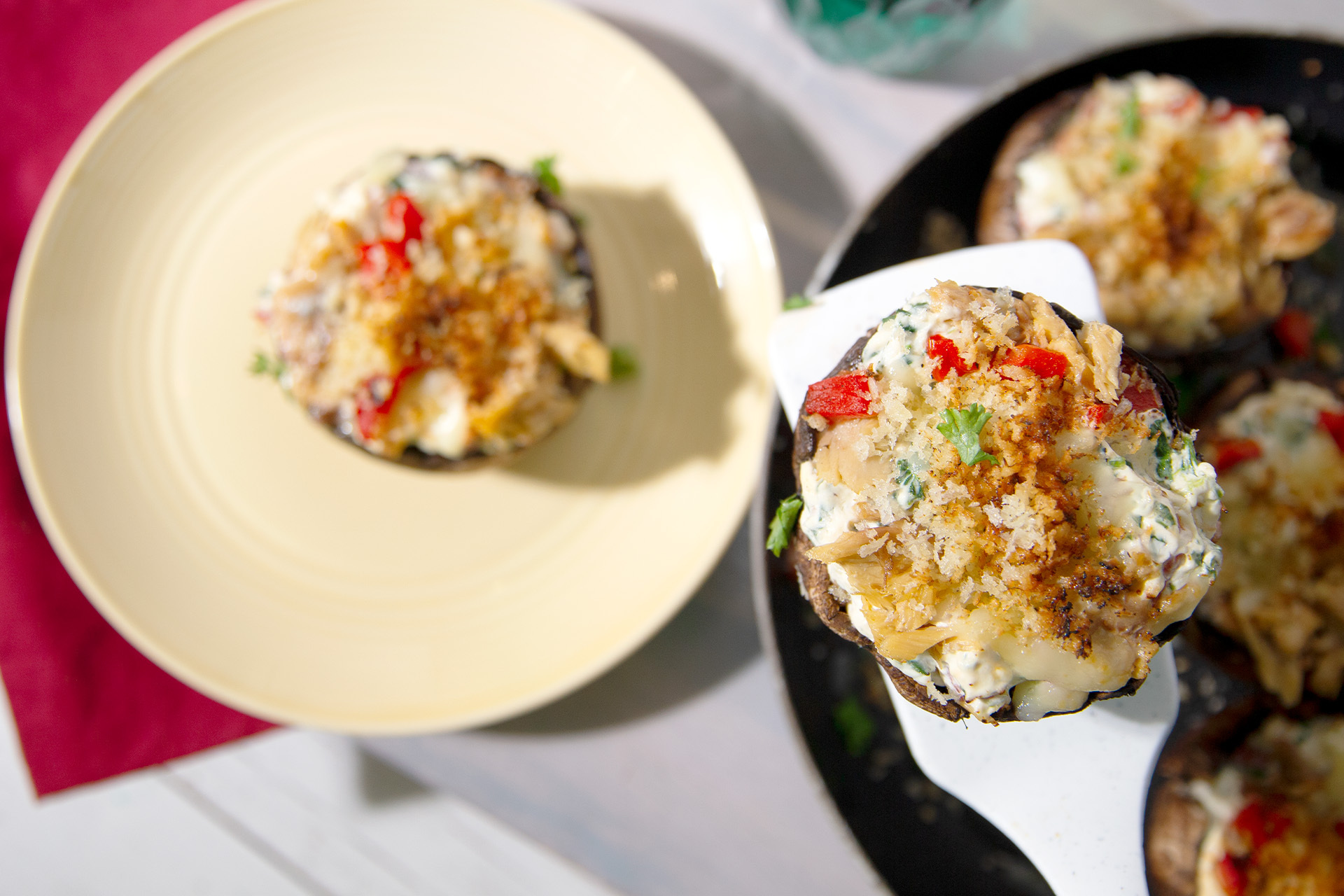 Mackerel Portobello Mushrooms
Ingredients
6 portobello mushrooms, stems and gills removed

 

4 tbsp olive oil, divided 

 

1 cup cream cheese

 

1 egg

 

1 garlic clove, grated

 

1 tsp smoked paprika

 

1 tsp Worcestershire

 

1 cup spinach, finely chopped

 

1 roasted red pepper, diced

 

3 cans (115g) Gold Seal Mackerel in Olive Oil, drained and flaked

 

½ cup panko breadcrumbs

 

1 cup mozzarella cheese, grated

 

2 tbsp parsley, roughly chopped

 

Salt and pepper to taste

 
Directions
Preheat the oven to 375°F. 

 

Brush 2 tbsp of olive oil on all sides of the mushroom caps. Arrange the caps on a baking sheet with the gills side up. Sprinkle with salt and bake for ten minutes. Once done baking, pour off any extra liquid. 

 

Meanwhile, beat the cream cheese, egg, garlic, smoked paprika, and Worcestershire in a small bowl. Gently stir in the spinach, roasted peppers, and mackerel. Season with salt and pepper. 

 

In a small bowl, mix the panko with the remaining olive oil. 

 

Divide the cream cheese mixture evenly between the mushroom caps. Top each with mozzarella and 1 tbsp of the panko. Bake for 10 minutes, until the cheese is melted and bubbling, and the panko is golden brown.

 

Garnish with fresh parsley and serve. 

 
Recipe Reviews