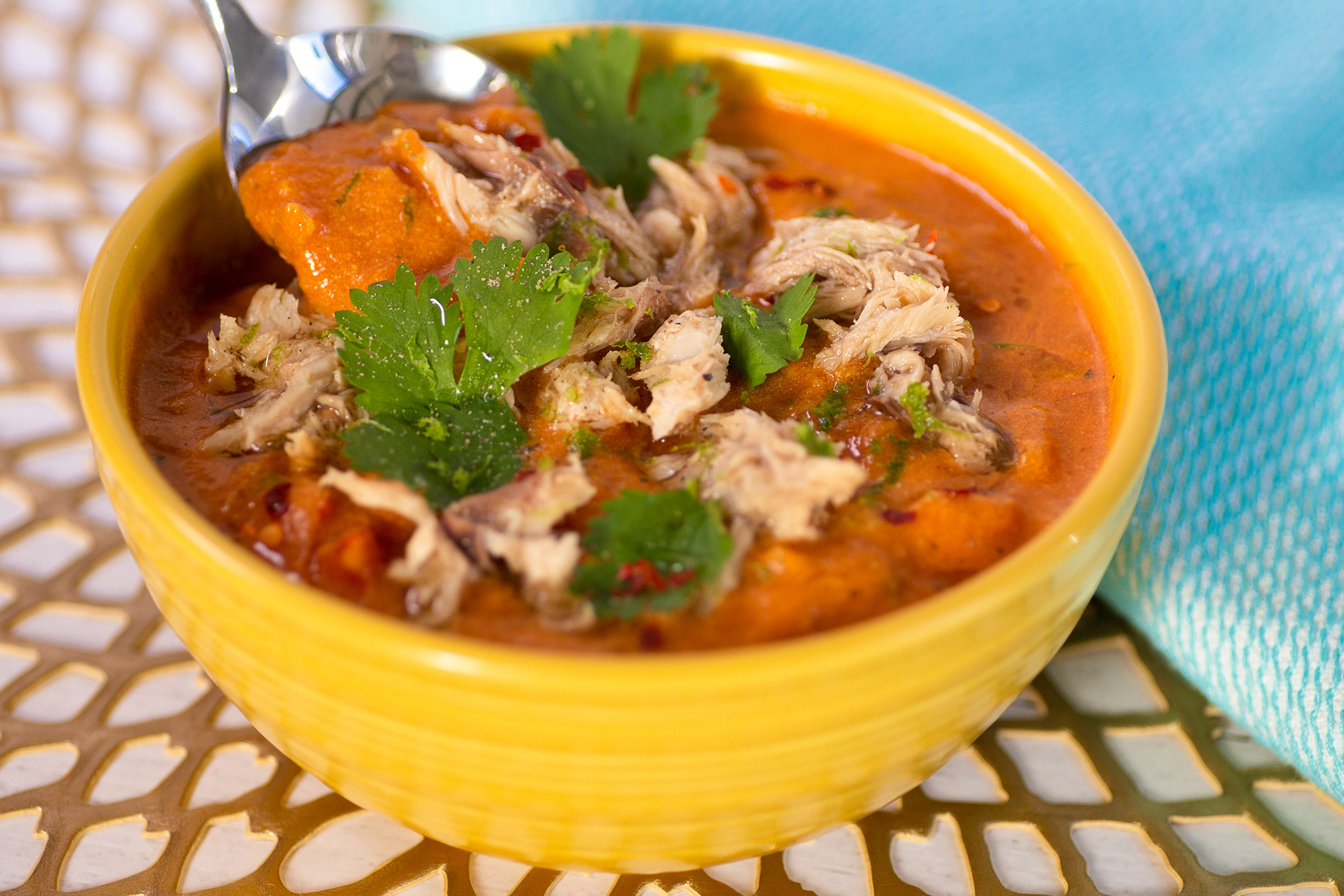 Mackerel Soup
A delicious and easy-to-make Mackerel Soup! Perfect for a warm and cozy dinner on a cold winter evening. The creamy coconut milk balances well with the fresh tomato, making this soup so rich and savoury!
Ingredients
1 tbsp coconut oil

1 yellow onion, diced

1 red pepper, diced

1 Yukon Gold potato, diced

2 cloves garlic, minced

1 thumb-sized piece of ginger, grated

3 tbsp curry powder

1 tbsp sugar

1 can diced tomatoes

1 can full-fat coconut milk

1 can (115g) Gold Seal Mackerel (Olive Oil), roughly chopped

½ cup cilantro, roughly chopped to garnish

Fresh lime, to squeeze

Salt and pepper, to taste
Directions
Melt coconut oil in a large soup pot over med-low heat.

Add onion and cook until translucent. Add red pepper, potato, garlic, and ginger and cook for 3-5 minutes. 

Add curry powder and cook until fragrant, 3 minutes. 

Add sugar and diced tomatoes, season with salt and bring to a boil. Turn heat down to med-low to simmer and cook for 20 minutes or until potatoes are fork-tender. 

Add coconut milk and mackerel and cook for 5 minutes. 

Garnish with cilantro, a squeeze of lime and cracked black pepper.