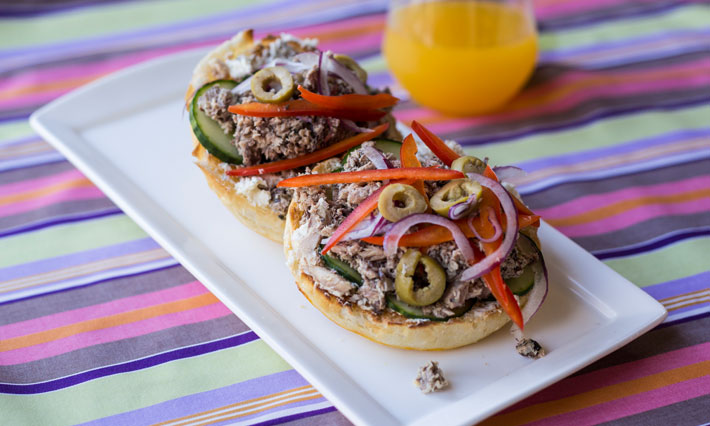 Open Face Sardine Sandwich
Directions
In a small bowl combine sardines,  and garlic salt, stir well.
Spread 1 tbsp of cream cheese on each piece of toast, then layer cucumbers, sardines, and top with red peppers and serve.
Tips and Tricks
Place some thinly sliced red onions and pitted olives on the sandwich for a beautiful change of pace.
Switch out regular bread for English muffins or artisanal breads.