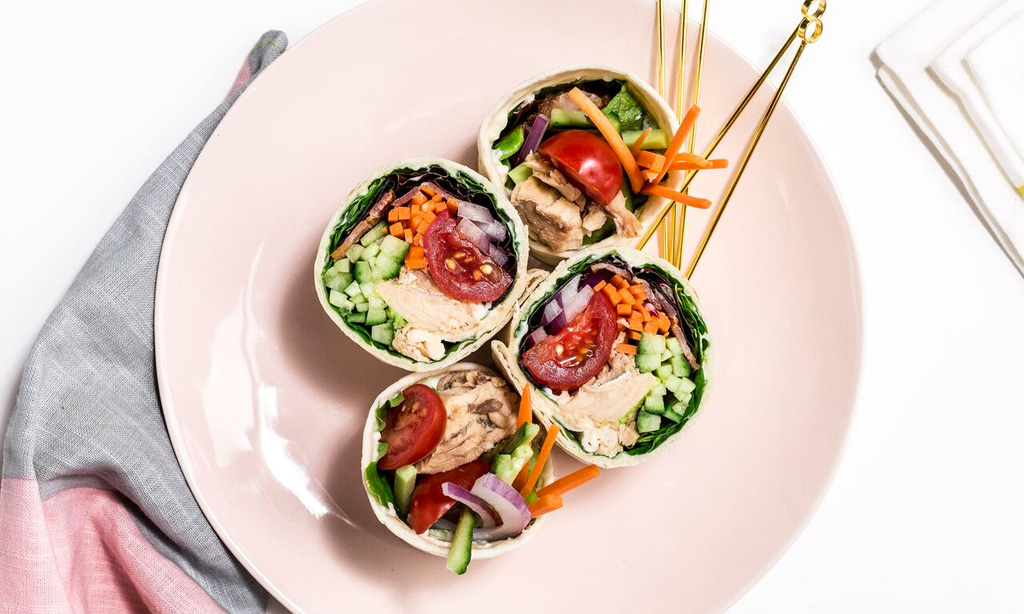 Salmon Rainbow Wrap
A large rainbow vegetable tortilla wrap with salmon for a satisfyingly filling lunch or light dinner.
Ingredients
2 large flour tortillas
mayonnaise, to taste
2 handful salad mix of choice
1 avocado, pitted and sliced
1/2 cup shredded carrots
1/2 cup cucumber, thinly sliced
1/4 cup red onion, sliced
1/2 cup cherry tomatoes, halved
1 can (213g) Gold Seal Wild Pink Salmon ( Traditional ), drained
2 strips crispy bacon
salt and pepper, to taste
Directions
Layout out your wrap and spread on a thin layer of mayonnaise.
Add half of the salad greens, avocado, carrots, cucumber, red onion, and cherry tomatoes.
Top with half of the salmon, a slice of bacon, and salt and pepper to taste.
Fold in the sides of the wrap, bring up the bottom flap and continue to roll.
Repeat for the remaining wrap.
Tips and Tricks
Use rice paper wraps for a gluten-free option.