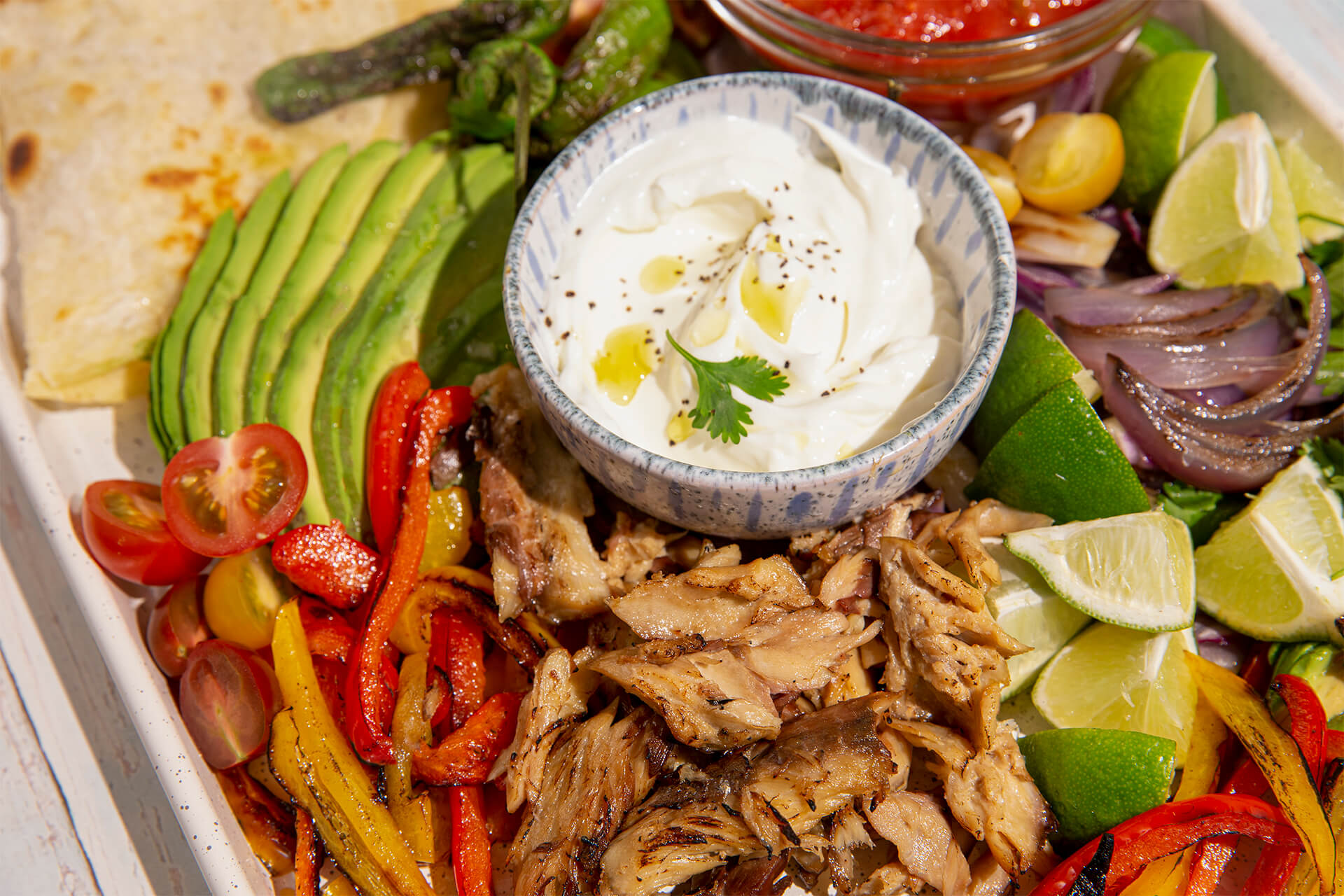 Sheet Pan Mackerel Fajitas
Ingredients
For the spice blend: 
1 tsp chili powder

 

1 tsp smoked paprika

 

1 tsp cumin

 

¼ tsp salt

 

¼ tsp ground pepper

 
For the fajitas: 
1 tbsp neutral oil

 

1 red onion, thinly sliced

 

2 bell peppers, thinly sliced

 

3 cloves garlic, minced

 

3 cans (115g) Gold Seal Mackerel in Olive Oil, drained and flaked into large pieces

 

8 flour tortillas

 

2 avocados, thinly sliced

 

Cilantro, for garnishing

 

Sour cream, for serving

 

Salsa, for serving

 

2 limes, cut into wedges

 
Directions
Preheat the oven to 425°F. 

 

Whisk the ingredients for the spice blend together in a small bowl. 

 

Add the onion, peppers and garlic to a large baking sheet. Toss all ingredients with the oil and the spice blend until evenly coated. 

 

Bake for 20-25 minutes or until the vegetables are soft. Halfway through the cooking time, stir the ingredients on the pan, lay the mackerel on top of the veggies and place back in the oven. 

 

For the final two minutes of cooking, place flour tortillas on a baking sheet and place in the oven to warm. 

 

Layer toppings into tortillas and garnish with avocado, cilantro, sour cream, salsa and a squeeze of lime.

 
Recipe Reviews