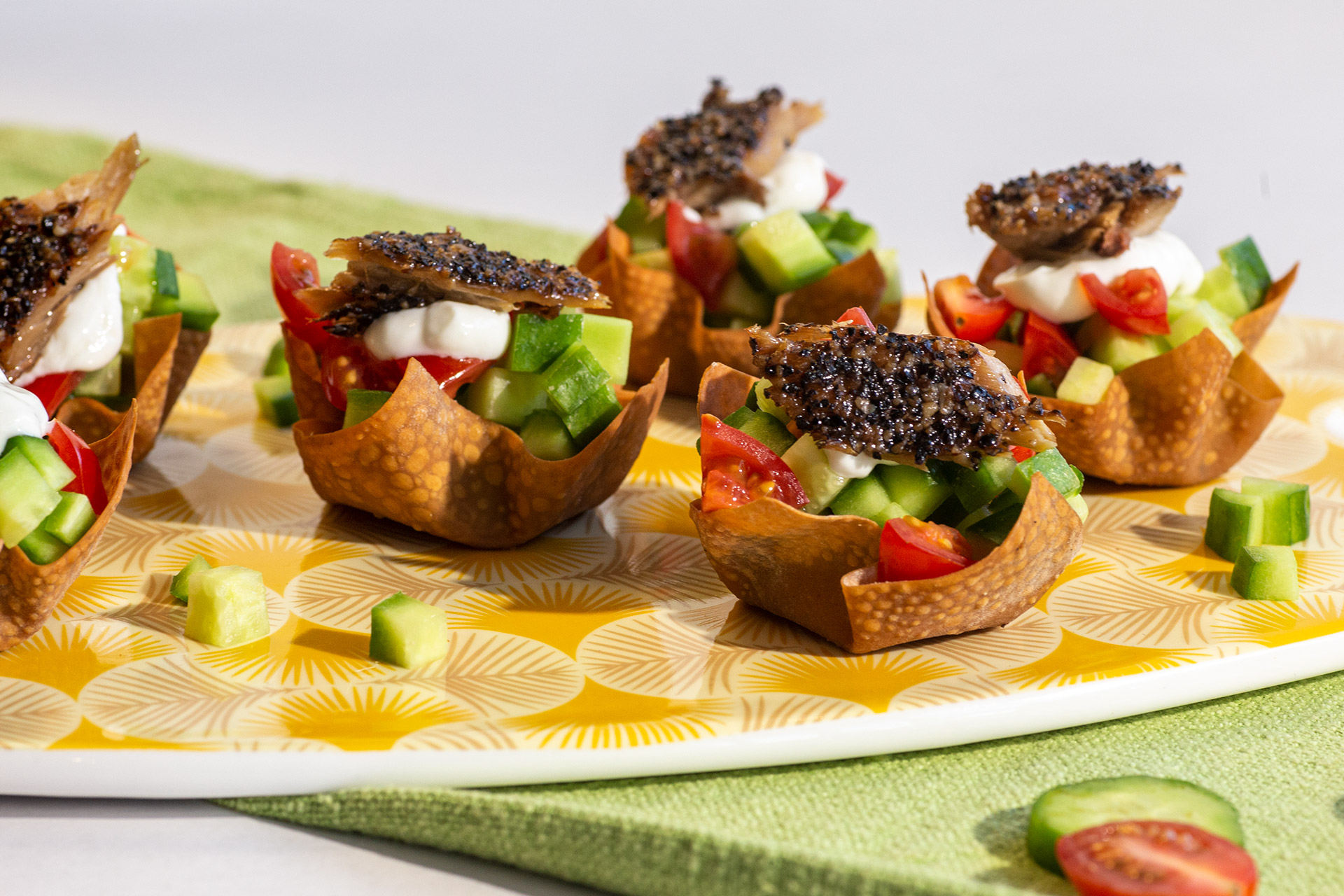 Smoked Mackerel Wonton Cups
Directions
Preheat the oven to 350°F.
Spray a 12 cup muffin tin with cooking spray or rub with oil. Place a wonton wrapper in each cup.
Bake for 8-10 minutes or until lightly browned. Remove and set aside to cool.
While wonton cups are baking, whisk the sour cream and horseradish together in a small bowl.
Distribute the sour cream mixture between all 12 wonton cups. Divide the cucumber and tomatoes evenly amongst the cups and top each with a piece of mackerel and serve.
Tips and Tricks
Use store-bought savoury appetizer cups to cut the cooking time
Recipe Reviews