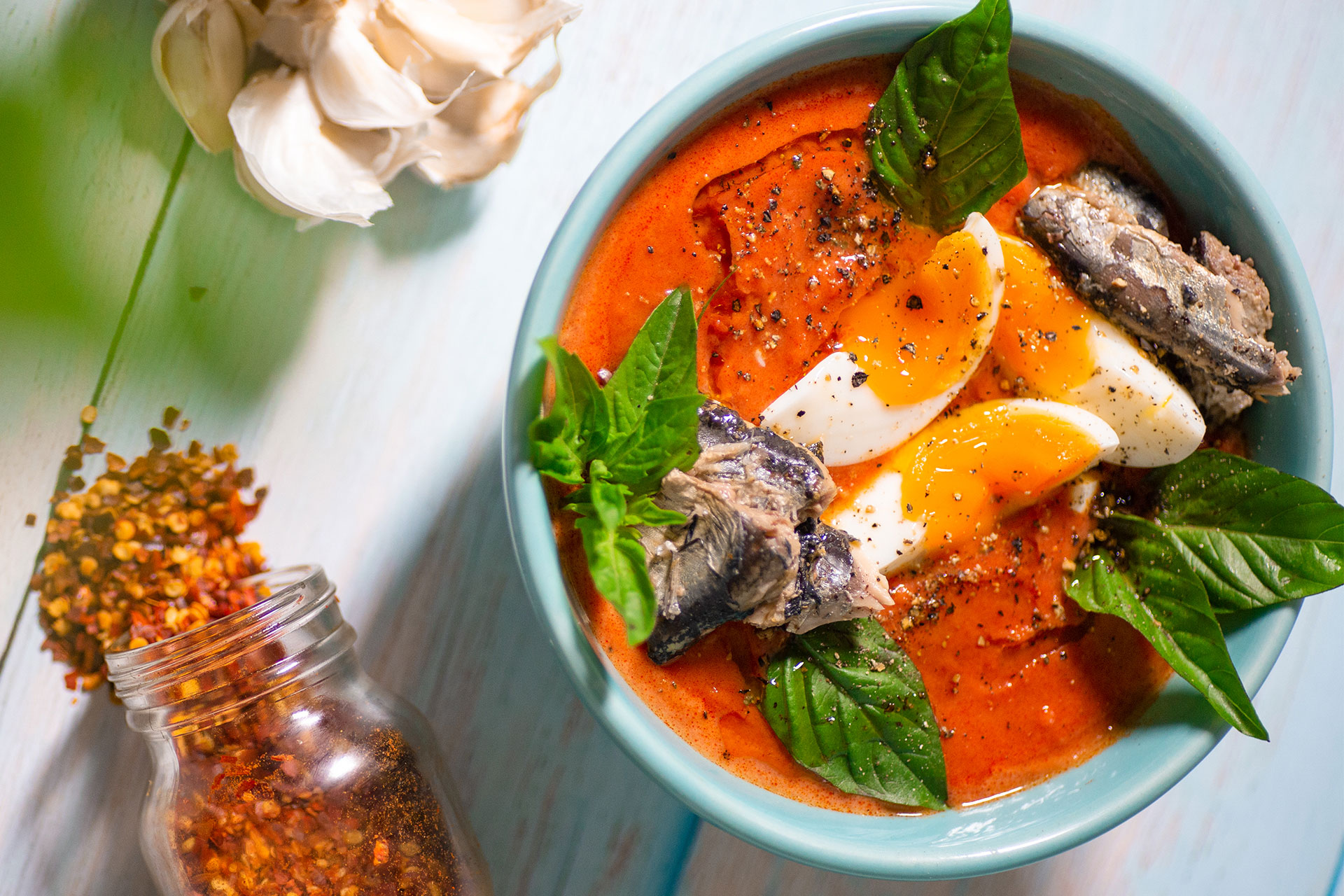 Spanish Salmorejo Sardine Soup
You've never had salmorejo like this. If you've never had this chilled Spanish tomato soup before, now's the perfect time! Authentic tomato sauce and savoury sardines elevate this Spanish Salmorejo Sardine Soup recipe!
Ingredients
2 cups day-old bread, torn

1 tsp salt

2 large shallots, rough chopped

5 Roma tomatoes, roughly chopped

1 jar (530ml) Authentica Arrabiata Sauce

¼ cup red wine vinegar

1 tbsp lemon juice

2 garlic clove, sliced

1 cup good quality olive oil

2 soft-boiled egg, roughly chopped

1 can (125g) Gold Seal Sardines in Water, torn

Salt and pepper, to taste

1 cup basil, torn
Directions
In a large bowl, cover the day old bread with boiling water. Season with salt. Set aside. Once cooled, squeeze bread of any excess water, reserving the soaking water.

Using a food processor, puree the shallots, tomatoes, Authentica Sauce, Sherry vinegar, lemon juice, and garlic

 until very smooth. Slowly pour in ½ cup olive oil while pureeing on high.

Cover and chill in the fridge for a minimum of three hours.

Taste for seasoning and make any necessary adjustments. Garnish with a soft-boiled egg, sardines, a drizzle of olive oil, basil and cracked black pepper.