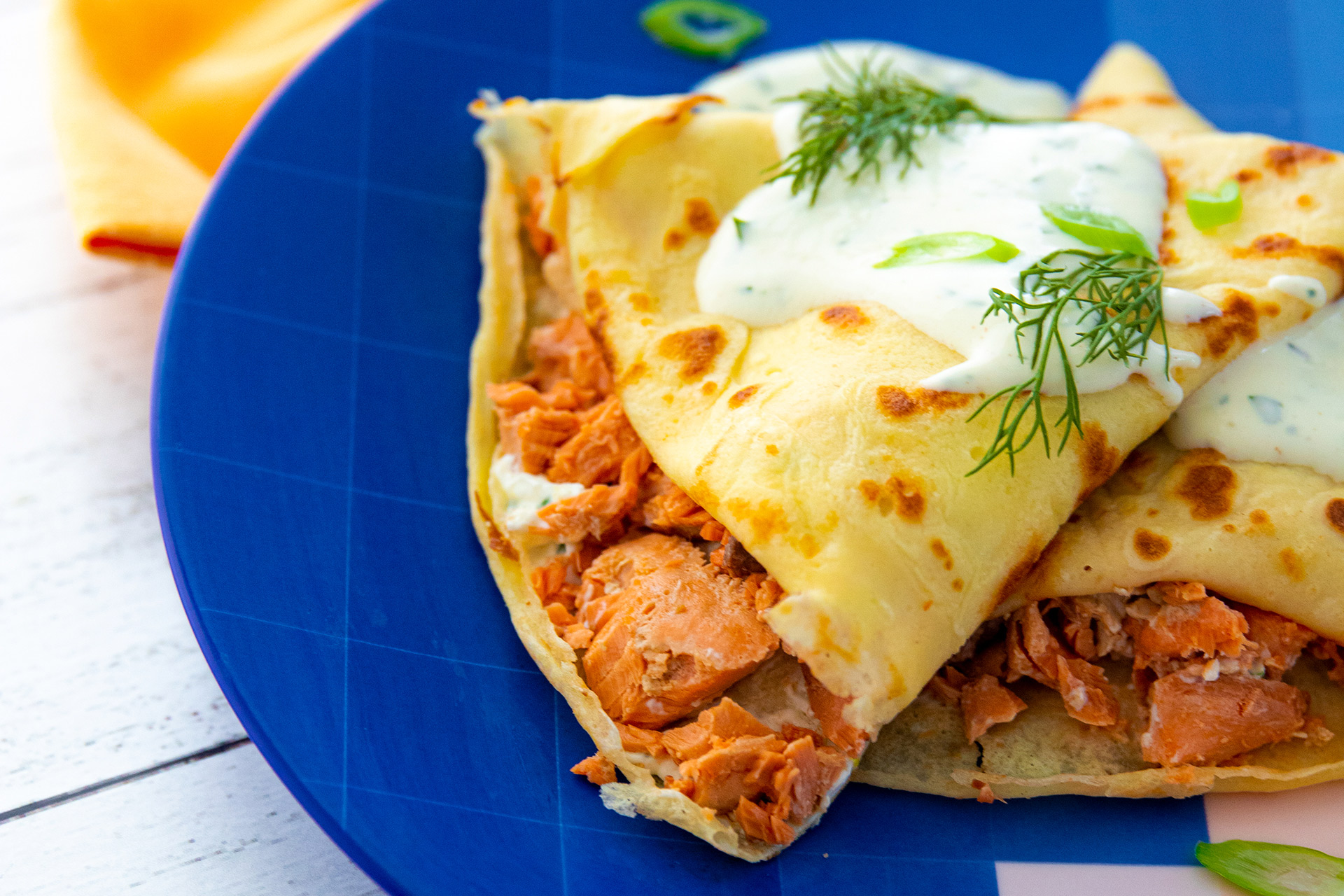 The Ultimate Canadian Crepes
We call it "The Ultimate Canadian Crepe", because now you don't have to travel all the way to Quebec to get a taste of real French Canadian crepes. Ready in under 30 min, this recipe is basically the definition of a simple yet gourmet dinner.
Ingredients
¼ cup light cream cheese, softened

1 Tsp lemon juice

1 Tsp fresh chives, finely chopped

1 Tsp fresh dill, finely chopped
Crepe:
1 cup flour

1 cup milk

3 large eggs

¼ tsp salt

2 Tbsp melted butter
Directions
Crepes:

Sift flour into a large bowl
Add liquid ingredients. Whisk together adding butter last.
Allow butter to rest for 10 min.
Preheat a non-stick pan to medium-high heat.
Pour 1/3 cup of butter and swirl to achieve a thin circle.
Cook for 1-2 min on each side. Set aside and allow to cool.

Mix Cream Cheese with all ingredients except the Salmon.
Gently fold in the chunks of Salmon.
Spread on half of the crepe; fold over and then in half to create open-ended triangles.