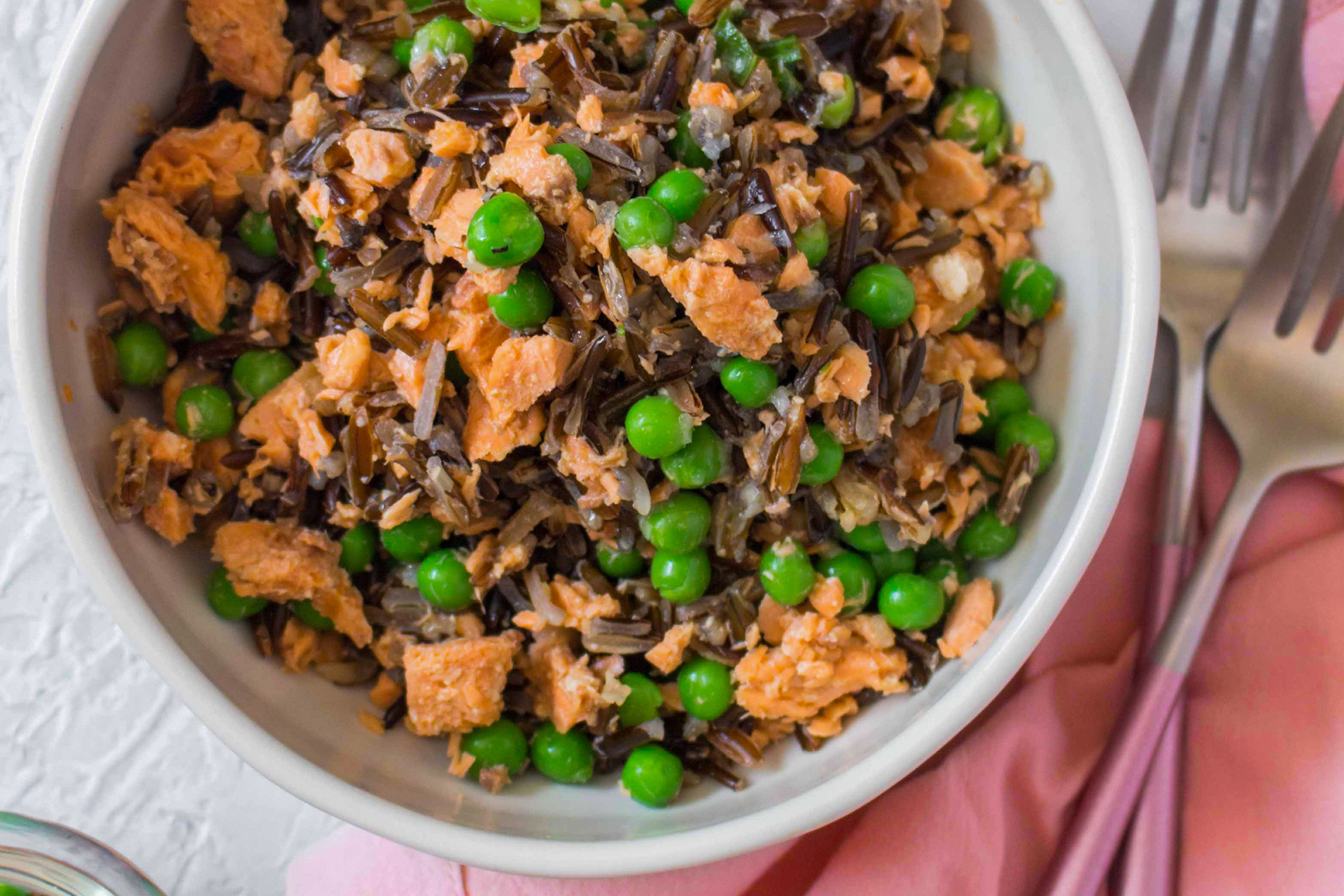 Wild Rice Pea Salmon Salad
This Wild Rice Pea Salmon Salad is the perfect meal prep for someone that's on the go. This protein packed recipe is made with wholesome Canadian ingredients, such as wild rice from British Columbia, peas from Ontario, and of course, Gold Seal Wild Sockeye Salmon! This easy salmon salad tastes great chilled so those without access to a microwave at work can skip the takeout! Shout out to Carmy for developing this recipe, visit her website and follow her on Instagram. 
Ingredients
For the Wild Rice Pea Salmon Salad
1 cup wild rice blend, rinsed

3 cups chicken stock

1 pinch of salt

1 cup peas
For the dressing
⅓ cup olive oil

⅓ cup lemon juice

4-5 cloves of garlic, grated or minced finely

1 tsp mustard powder

5-6 basil leaves, ribboned
Directions
In a pot, add in wild rice, chicken stock, and a pinch of salt. Bring the pot to a boil on the stovetop before bringing it down to a simmer. Allow the rice to cook for 35-40 minutes.

While the rice is cooking, in a container, mix together all your ingredients for your dressing and set it aside in the fridge.

Once the wild rice has cooked to your liking, drain any excess liquid and mix in the peas and Wild Sockeye Salmon, breaking it up into small pieces with a fork.

Serve as is or chilled. If serving immediately, drizzle the dressing into the salad and mix well. 

If meal prepping, set aside the salad dressing in a separate container and dress the salad the day of eating.