Spring is a great time to increase your family's vitamin intake, which will help everyone to feel healthy and energized. Ideally we should all aim to get our vitamins straight from natural sources by incorporating vitamin-rich foods into our diets, rather than leaning on supplements. Here are a few vitamins to pay special attention to this spring, along with some of the foods you'll find them in and a few simple and fun recipes the whole family will love. 
Vitamin C
Spring is a great time to add a little extra Vitamin C to your diet, which can help give your immune system a boost and supports a number of other functions in the body, like the production of collagen. Vitamin C is also a natural antihistamine, which can help keep seasonal hay fever and allergies in check. 
You can find Vitamin C in many foods that are easy to incorporate into a healthy diet. For example, broccoli, berries and tomatoes all contain healthy amounts of Vitamin C.
Vitamin D
Known as the sunshine vitamin, Vitamin D is produced in your skin in response to sunlight and plays an important role in supporting your immune system and regulating your mood. To help ensure you're getting enough Vitamin D from natural sources, look to foods like salmon, sardines, eggs, and shrimp. Some foods, like milk, yogurt and orange juice, are fortified with Vitamin D as well. 
Vitamin E 
Vitamin E is essential for the proper function of many organs. It's also a powerful antioxidant that slows the processes that damage cells, protecting skin from sun damage. Foods such as nuts, lean meat, spinach, tofu and oily fish like salmon and mackerel are great sources of Vitamin E.  
Vitamin A 
Another powerful antioxidant that supports organ function and skin health, Vitamin A is important for your immune system as well. Incorporate foods like kale, strawberries and red or yellow peppers into your diet to boost your intake of Vitamin A. 
If you're feeling a little stuck for ways to incorporate these important vitamins into your family's diet, try some of our favourite springtime recipes. For added fun, try getting everyone involved and preparing these recipes as a family.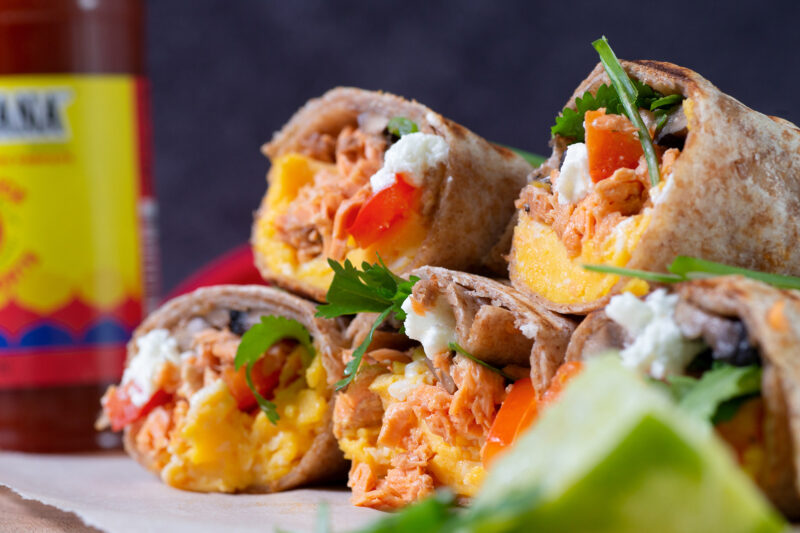 A nutritional powerhouse made with canned salmon, eggs, red peppers and mushrooms, this wrap will give you a boost of A, D and E. It's also meal prep friendly making it ideal for busy mornings when you're trying to get the whole family out the door on time.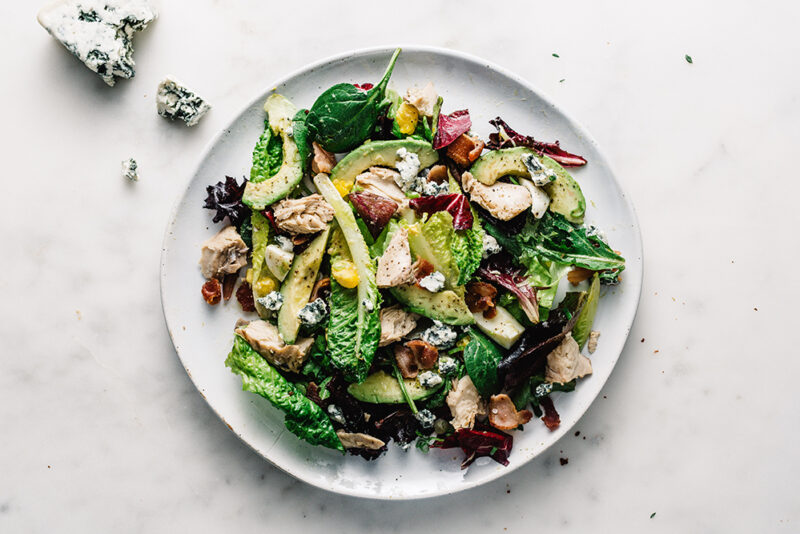 A new twist on a classic lunchtime favourite, our Modern Cobb Salad packs quite a vitamin punch by pairing fresh ingredients with canned salmon.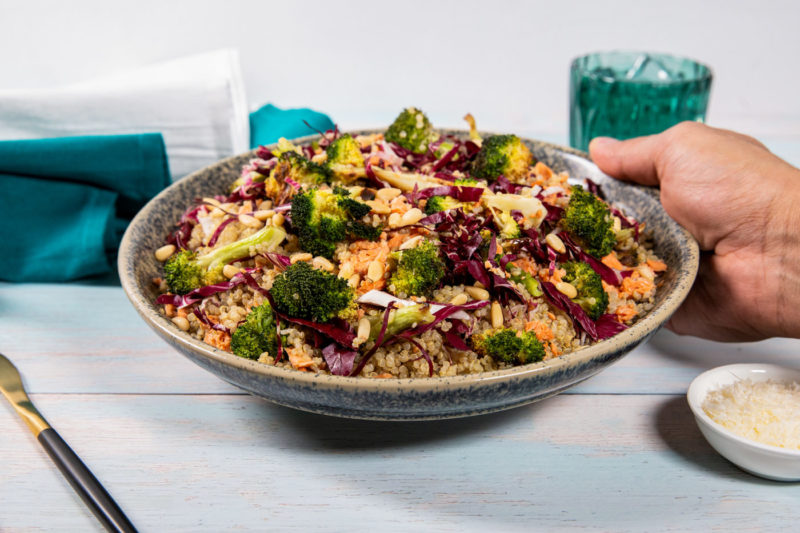 All the vitamins are accounted for, along with plenty of protein, in this tasty recipe. With tender canned salmon, crunchy pine nuts, and crisp arugula this one is as satisfying from a texture perspective as it is delicious.