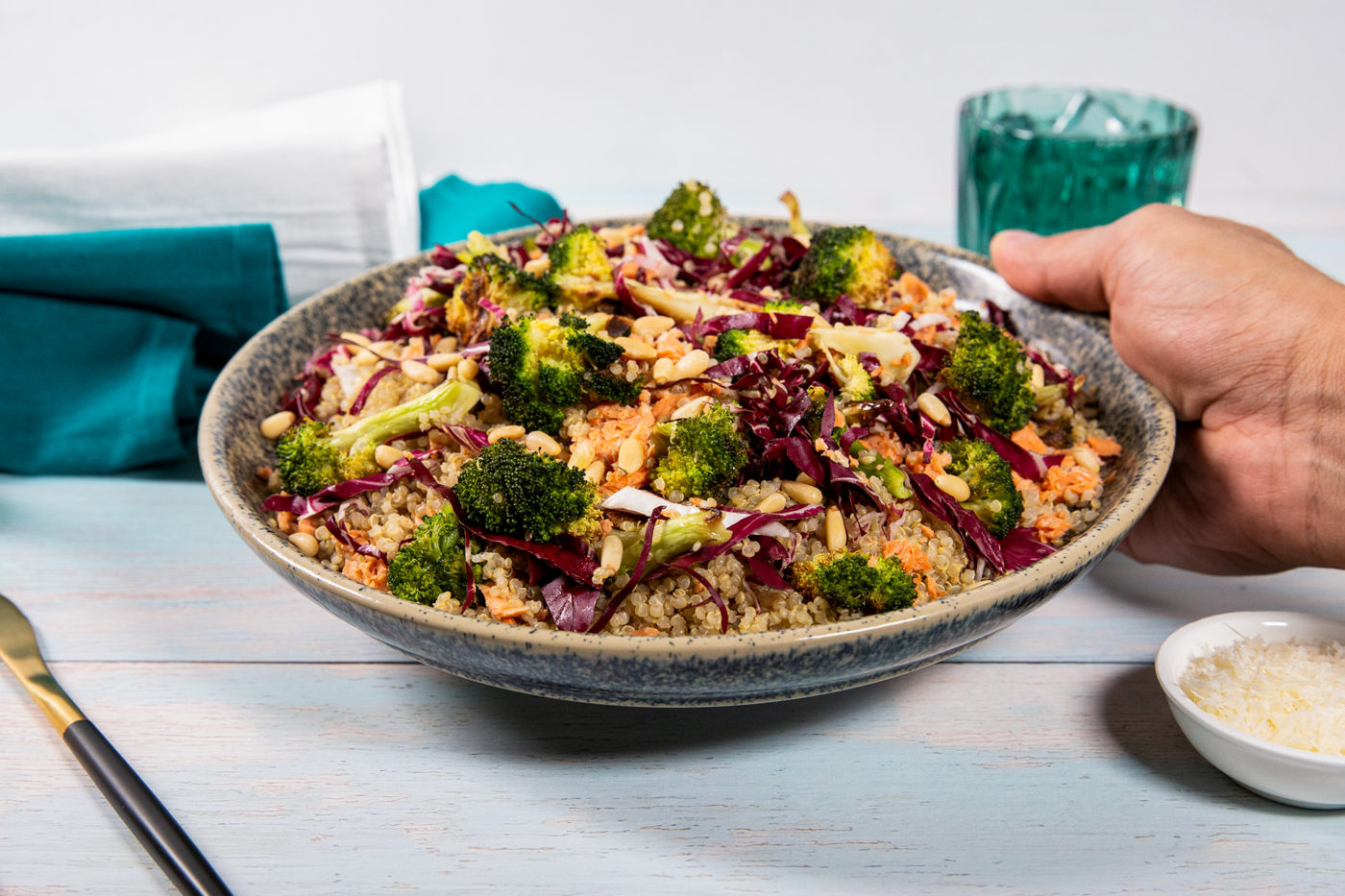 Weeknight Salmon Quinoa Salad with Anchovy Dressing
Here's a sophisticated take on a homemade salmon quinoa salad. Delicious salmon, healthy veggies, and a smooth anchovy dressing come together in this unexpected medley of flavours! It's so good!
Ingredients
FOR THE SALAD:
1 tbsp olive oil

2 cups, broccoli or broccolini, florets

1 cup dried quinoa

1 can (170g) GoldSeal Sockeye Salmon (Skinless/Boneless)

2 cups arugula

1 cup radicchio, thinly sliced

½ cup pine nuts, toasted, to garnish

½ cup parmesan, grated to garnish
FOR THE DRESSING:
½ cup olive oil

2 tbsp lemon juice

1 tbsp apple cider vinegar

1 clove garlic, rough chopped

1 tsp dijon mustard

Salt and pepper, to taste
Directions
Preheat oven to 400°F. 

Cook the quinoa according to directions on the package.

Toss broccoli florets in olive oil, season with salt and pepper and roast for 15 minutes or until crispy and golden brown.

Meanwhile, make the dressing by adding everything into a blender. 

While quinoa is still warm, mix with remaining salad ingredients and dressing. Finish with parmesan and pine nuts.