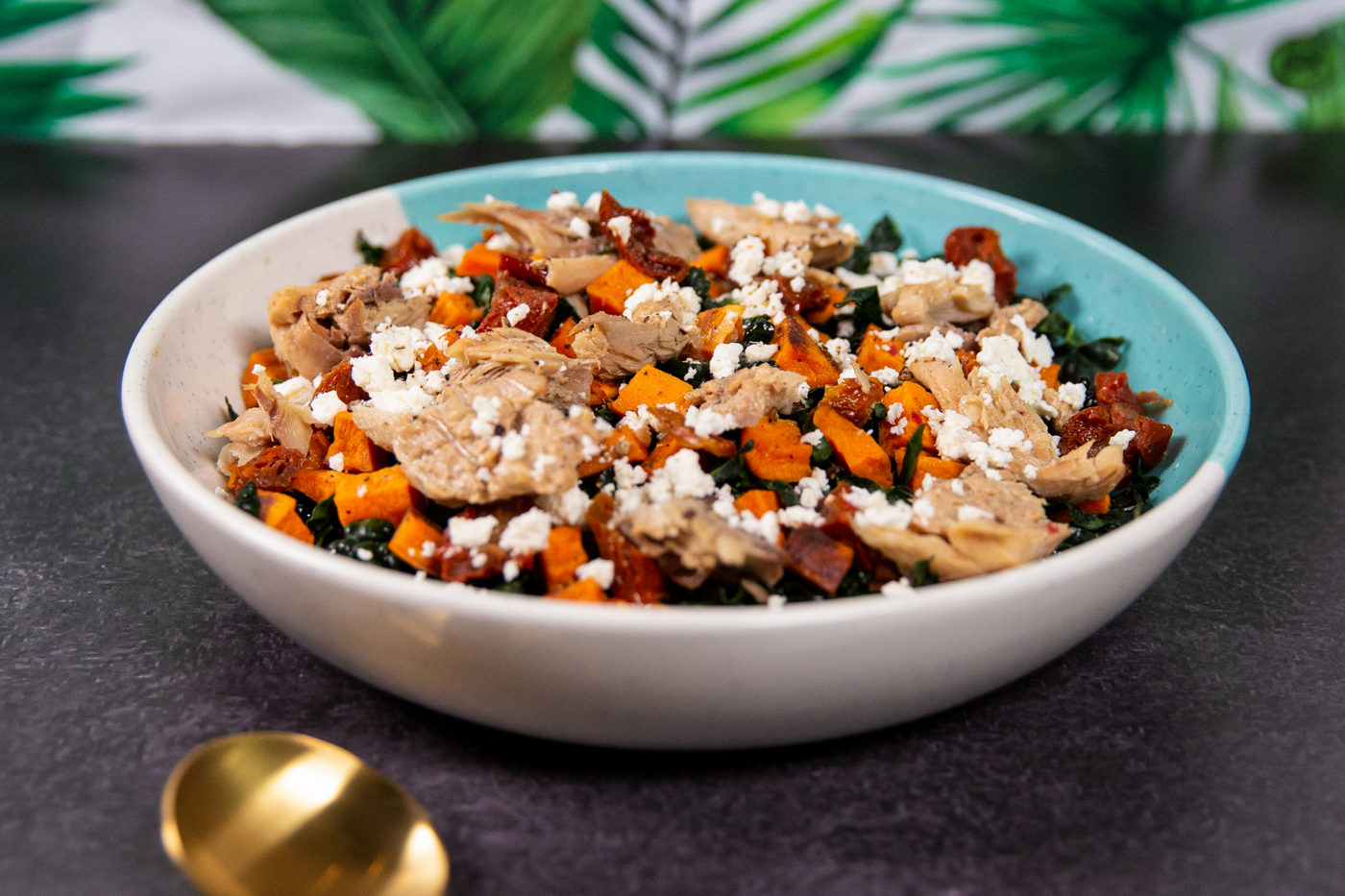 Wild Mackerel Salad
A rich and beautiful wild mackerel salad with hearty vegetables and delicious textures! It's so easy to put together during a busy week. Get the energy you need to keep going with this dish, Full of Good!
Ingredients
FOR DRESSING:
½ cup olive oil

3 tbsp red wine vinegar

1 clove garlic, grated

2 tsp dijon

2 tsp dried oregano

Salt and pepper, to taste
FOR SALAD:
1 can (115g) Gold Seal Wild Mackerel (Olive Oil)

1 shallot, thinly sliced

2 cups sweet potato, cubed

½ cup sundried tomatoes, roughly chopped

1 head black lacinato kale, shredded

50g feta, crumbled
Directions
Preheat oven to 400°F.

Toss the cubed sweet potato in olive oil and season with salt and pepper. Roast for 35-40 minutes or until golden brown.

Mix all salad ingredients together and toss with dressing.