It's no secret that we at Gold Seal have big love for tiny fish. We're referring,of course, to wild sardines. These small ocean dwellers are incredibly flavourful, sustainable, and affordable. More importantly, they boast some pretty impressive health benefits. They're a natural source of omega-3s, calcium, vitamin D and iron. Gold Seal canned sardines also pack up to 19 grams of protein in every can, making them a great way to add protein to any meal.
If you're new to sardines, you might be surprised to learn that they're exceptionally versatile. You can pile them on top of toast for a quick snack or add them to sauces, dressings and pasta for a punch of protein and flavour. They're also a great addition to salads, helping you get those healthy veggies while staying satisfied longer. Whether you're newly converted or a die-hard sardine lover, there are countless ways to easily integrate them into your diet. Quick, simple and healthy, the following three recipes are a great place to start.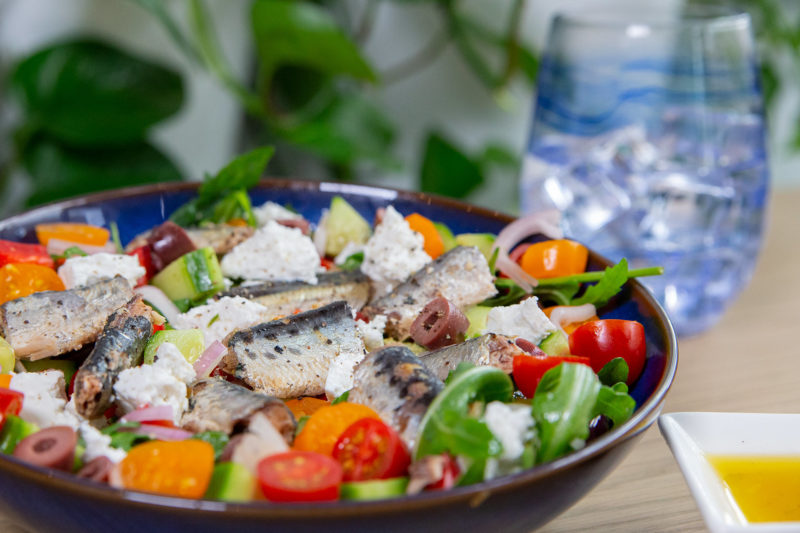 A crowd-pleasing favourite, Greek salad is so hearty and flavourful that it can easily stand on its own as a meal, especially when you add some extra protein. Try our take on this Mediterranean staple, featuring: you guessed it, wild canned sardines! It's a healthy, satisfying salad that's perfect for any occasion.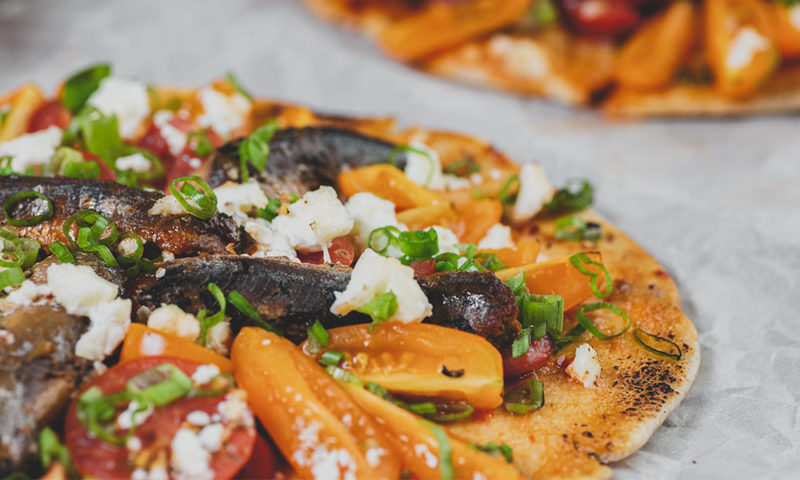 This bright naan pizza will add a splash of colour to the greyest of days. Made with just five simple ingredients, this quick meal is perfect for lunch between conference calls or dinner at the end of a busy day. Best of all, you'll have it on the table in less time than it would take to order pizza and with none of the guilt.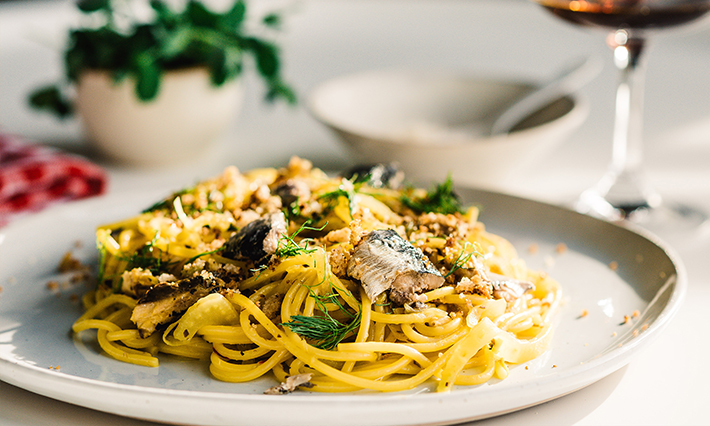 A Sicilian classic unlike any other Italian recipe, Pasta con le Sarde combines sweet raisins, fragrant fennel, delicate saffron and tender sardines to create a simple yet sophisticated pasta dish. Pine nuts add a bit of crunch and bread crumbs top this tasty southern Italian dish, replacing traditional grated parmesan.