At any age, picky eaters miss out on a lot. Not only do they leave a world of delectable flavours unexplored, but they don't get the nutritional benefits of these foods. Seafood, for example, is a food that picky eaters often turn their noses up at, yet it's packed with essential nutrients like lean protein and omega-3 fatty acids. In fact, it's so nutritious that Canada's Food Guide recommends two servings of fresh or canned seafood per week, particularly fatty fish like salmon and mackerel.
In general, eating a wide variety of foods is the best way to enjoy a balanced diet. But how do you get picky eaters to try new things and learn to enjoy a wide variety of foods? One effective strategy is to prepare meals in which the ingredients that they're likely to be fussy over don't take center stage, but rather complement ingredients they're already familiar with and like. It's also important to prepare dishes that everyone will eat, no exceptions, rather than catering to everyone's individual tastes. This helps picky eaters get accustomed to trying new things and gets them closer to enjoying a balanced diet. As an added bonus, it keeps you from becoming a short order cook in your own home. With these strategies in mind, we have a few recipes that are perfect for introducing picky eaters to canned seafood: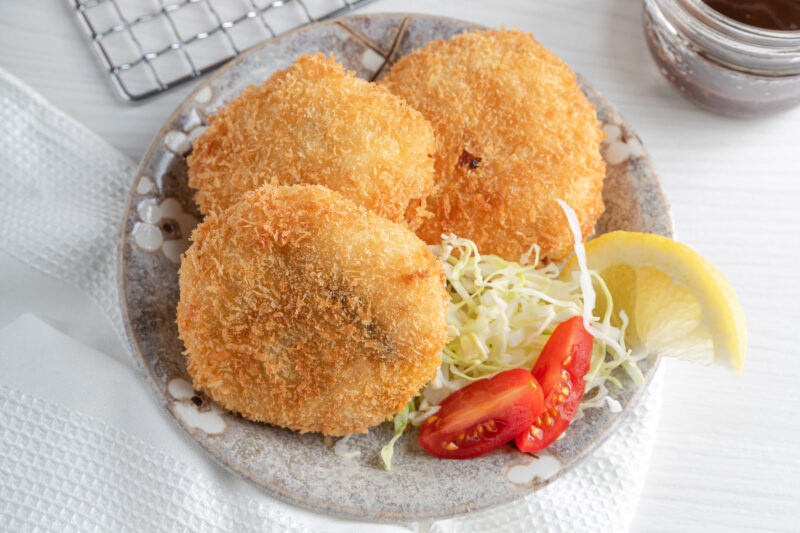 Crispy on the outside yet soft and delicate on the inside, even the pickiest of eaters will have a hard time resisting these wild mackerel potato croquettes. Mashed Russet potatoes and lemon perfectly complement the mild flavour of wild mackerel in this recipe developed by our incredibly talented partner, @nomnomyvr. Drizzle them with Tonkatsu sauce and serve with Kewpie mayo for a fun, dippable snack. They're so good and the flavour of mackerel is so subtle that your picky eater might not even notice that they're eating canned seafood.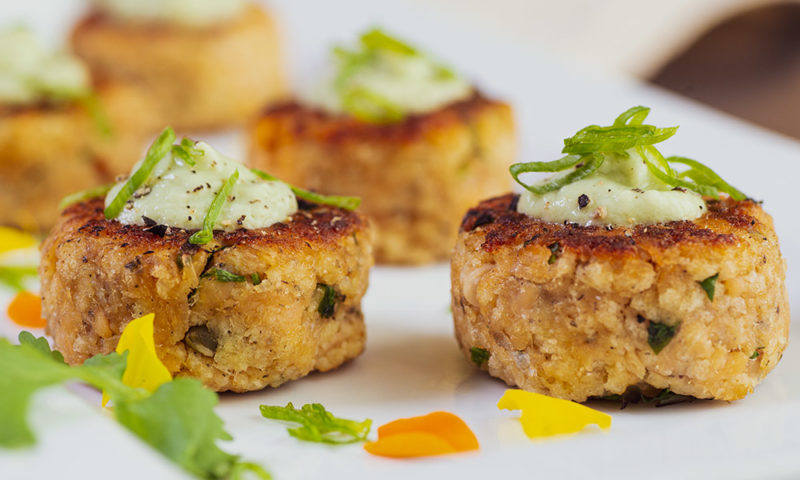 We hear you, convincing a picky eater to try salmon loaf is a tall order, but you might just find that they'll gladly pop these tasty little bites into their mouths. Topped with creamy avocado dressing (because who doesn't love all things avocado?), they're decidedly irresistible.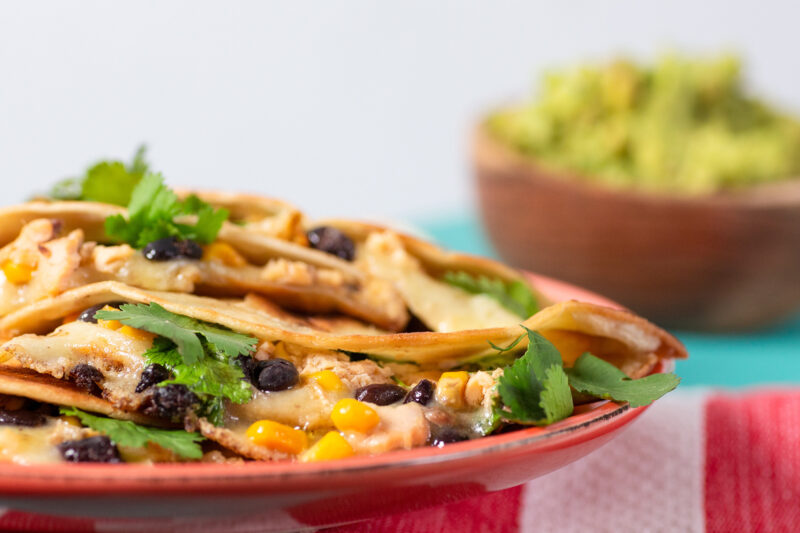 There's something about finger food that's deliciously approachable and this salmon quesadilla is no exception. Made with corn, black beans and melted mozzarella there's so much here to love that your resident picky eater may be inspired to take a leap of faith, canned seafood and all!
Armed with these approachable recipes, you're ready to change your picky eater's mind about canned seafood. With any luck, this could be the gateway to many other new foods. We can always dream, right?