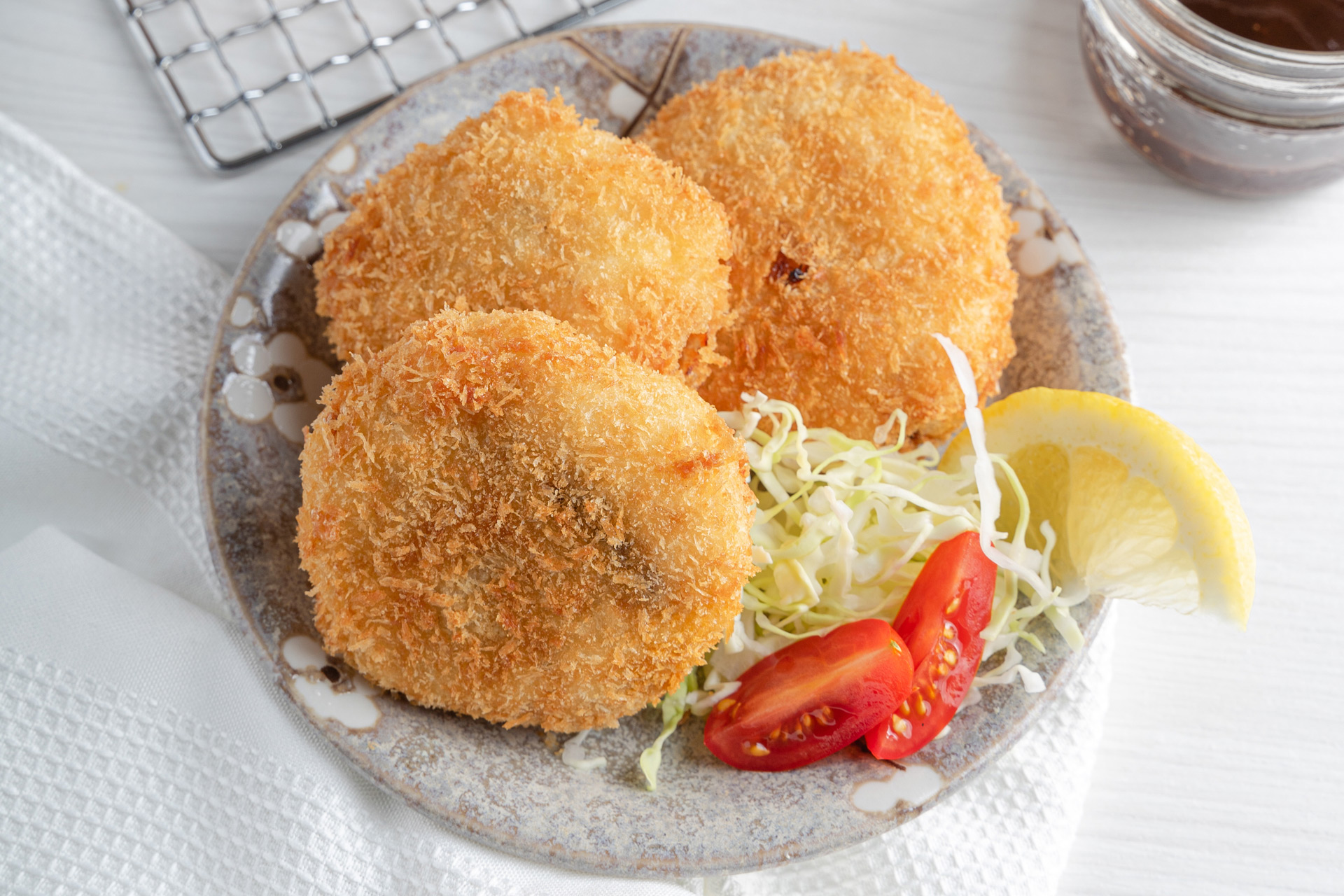 Wild Mackerel Potato Croquettes
So crispy on the outside and soft on the inside, these Wild Mackerel Potato Croquettes are packed with protein. This recipe was developed by our Ocean Brands partner, @nomnomyvr.
Ingredients
4 medium Russet potatoes (peeled and cut into quarters)

1 can (115g) Gold Seal Wild Mackerel (Olive Oil)

½ onion (finely chopped)

1 Lemon

Salt to taste

Black pepper to taste

2 eggs (beaten)

½ cup flour

1 ½ cup panko breadcrumbs

2-3 cups vegetable oil
CONDIMENTS:
Tonkatsu Sauce

Kewpie Mayo
Directions
Boil potatoes until softened. 

Drain potatoes and put back into the same pot and mash until smooth. Set aside to cool.

In a medium pan saute onion until transparent and combine with potato mix.

Drain mackerel from olive oil and shred mackerel with a fork – making sure you leave some larger chunks. Squeeze a wedge of lemon, and combine with mashed potatoes and onions. Season with S&P. Mix well.

With potato mixture, make flat and oval-shaped patties and place on a baking sheet lined with parchment paper. Repeat until the mixture is gone.

In three separate bowls – place flour, beaten eggs, and panko crumbs. Coat each pattie with flour, then egg, and then with panko crumbs. Making sure the potato pattie is well coated. Place back on the baking sheet and repeat.

Preheat oil to about 350°F and fry until golden browned.
Drizzle with Tonkatsu sauce and Kewpie Mayo and serve with a side of rice or salad.