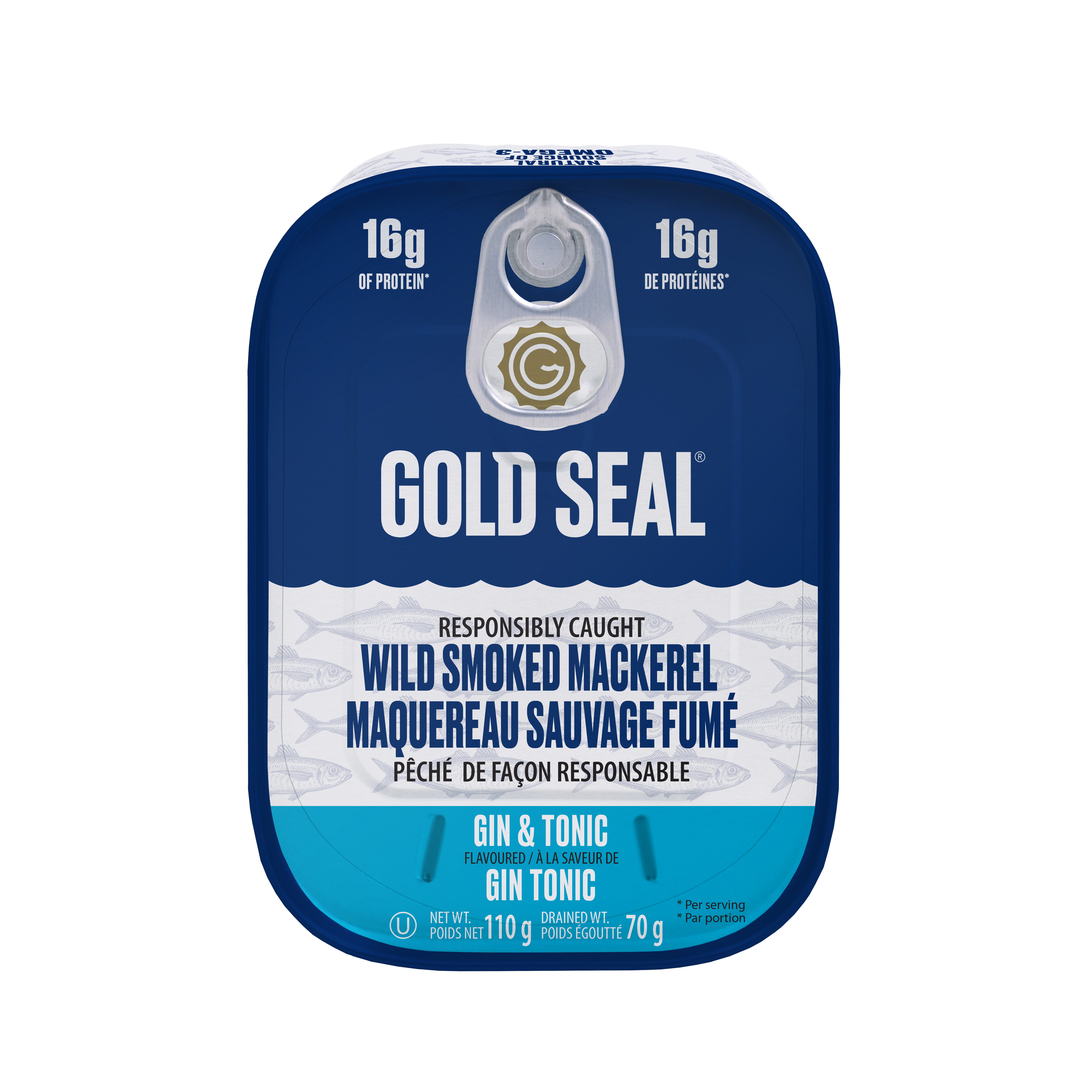 WILD CAUGHT USING RESPONSIBLE TRAWLING
EXCELLENT SOURCE OF PROTEIN – 16G PER CAN
HIGH IN OMEGA-3S
HOT SMOKED
GLUTEN FREE
KOSHER
Wild Smoked Mackerel
(Wild Mackerel – Latin: Scomber Scombrus)
Wild caught and hot smoked North Atlantic mackerel is dressed in juniper berry and coriander seed oils to create a tantalizing taste inspired by the flavours of gin and tonic.
Ingredients
Hot smoked mackerel

Salt

Sunflower oil

Juniper berry oil

Coriander seed oil

View Nutritional Information
Mackerel is a small saltwater fish from the Scombridae family which also includes tuna. It is naturally rich in Omega-3s, and a good source of protein. Our mackerel is caught in the North Atlantic Ocean and can be consumed safely in unlimited amounts.
We use pelagic trawling as a fishing method – trawler is a large net that never touches the sea bottom and is designed to minimize catching non-targeted species.
Product Reviews