Enjoying meals al fresco is one of the best things about summer. Think backyard barbecues, meals around the campfire, and beach picnics. Wherever you choose to enjoy good company and the great outdoors, we have four outdoor recipes to help you make the most out of it without spending hours in the kitchen… Or hitting the drive through.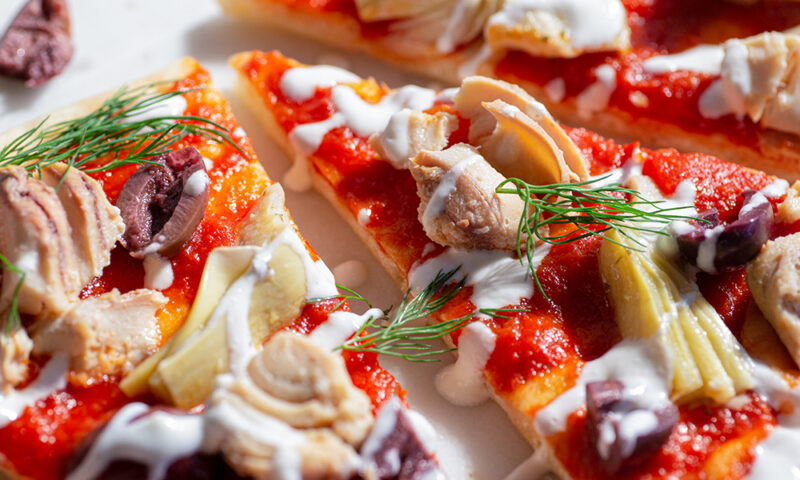 Pizza's cool, easygoing cousin, flatbread is a great summer treat that lets you skip the painstaking process of making dough from scratch. Simply grab pre-made naan or pita bread and a few Mediterranean-inspired ingredients to make this outdoor recipe. We promise it will be a hit with everyone!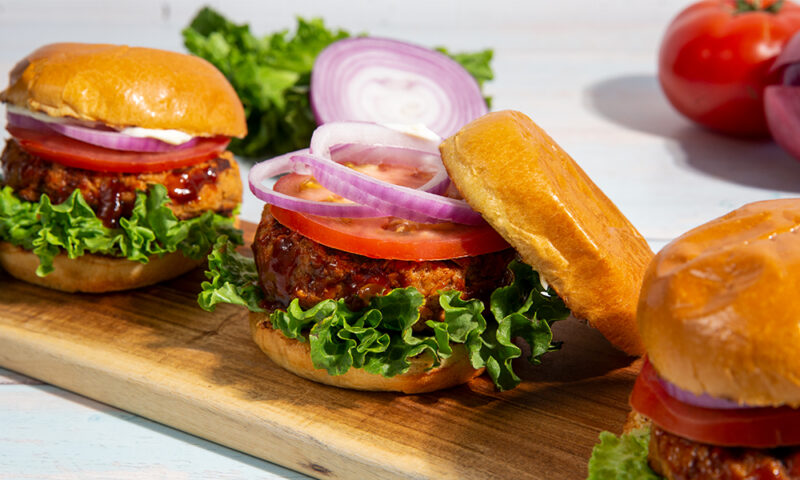 The quintessential summer food, no list of outdoor recipes would be complete without a recipe for a great burger (or two). Enjoy a lighter version this summer with this recipe for Salmon Burgers. BBQ sauce adds smoky flavour to flaky salmon patties while classic burger toppings on grilled buns satisfy your deepest burger cravings. Make them at your next backyard barbecue or camping trip—they're as versatile as they are delicious!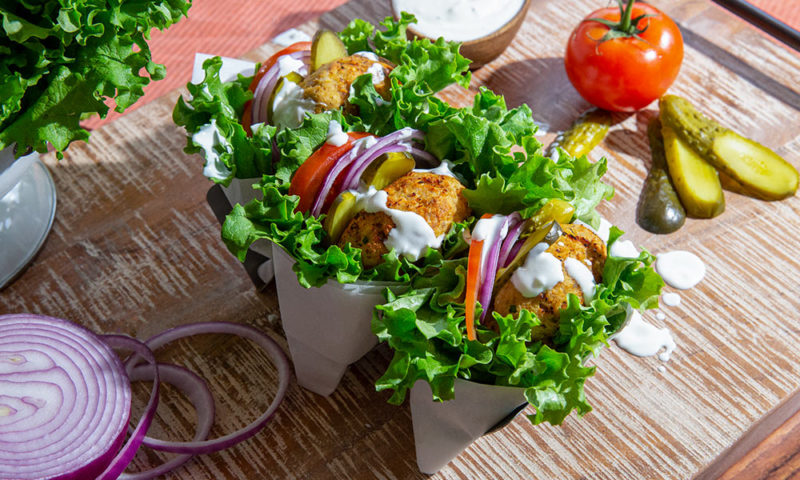 If you want to make your burgers even lighter, look no further than these Salmon Lettuce Burgers. Made with feta, chives, and panko breadcrumbs, the patties are incredibly flavourful. But, we didn't stop there! We wrapped these babies in lettuce with all the Mediterranean-inspired fix ins: dill pickles, tomato, red onion, and tzatziki. Really, these burgers are best described as summer all wrapped up in a crisp lettuce leaf.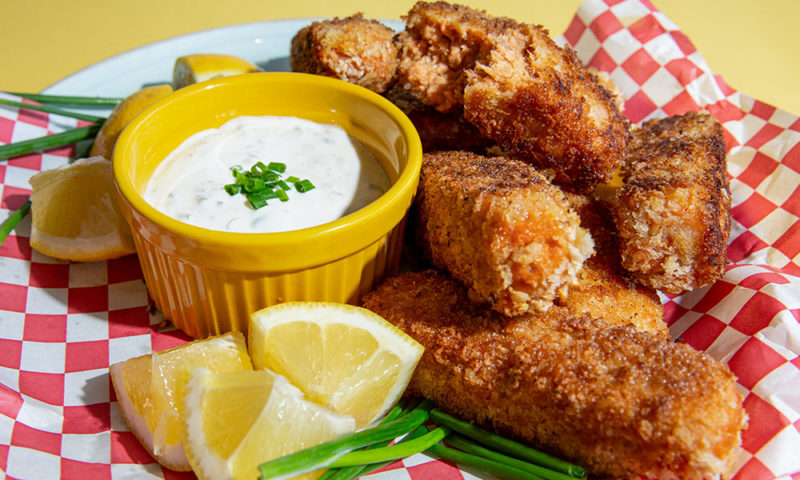 It's still a mystery to us why comfort foods are associated with cold winter weather. In fact, we think there are plenty of summer recipes that are worthy of comfort food status—like these fish sticks! Made from scratch right in your kitchen, you won't have to wonder if the ingredients are processed. Prepare them as an appetizer for a backyard get-together or serve them as a kid-friendly treat.  
Do you have any favourite summer recipes? We'd love to hear about them! Find us on Facebook and Instagram and join the conversation.  
Comments