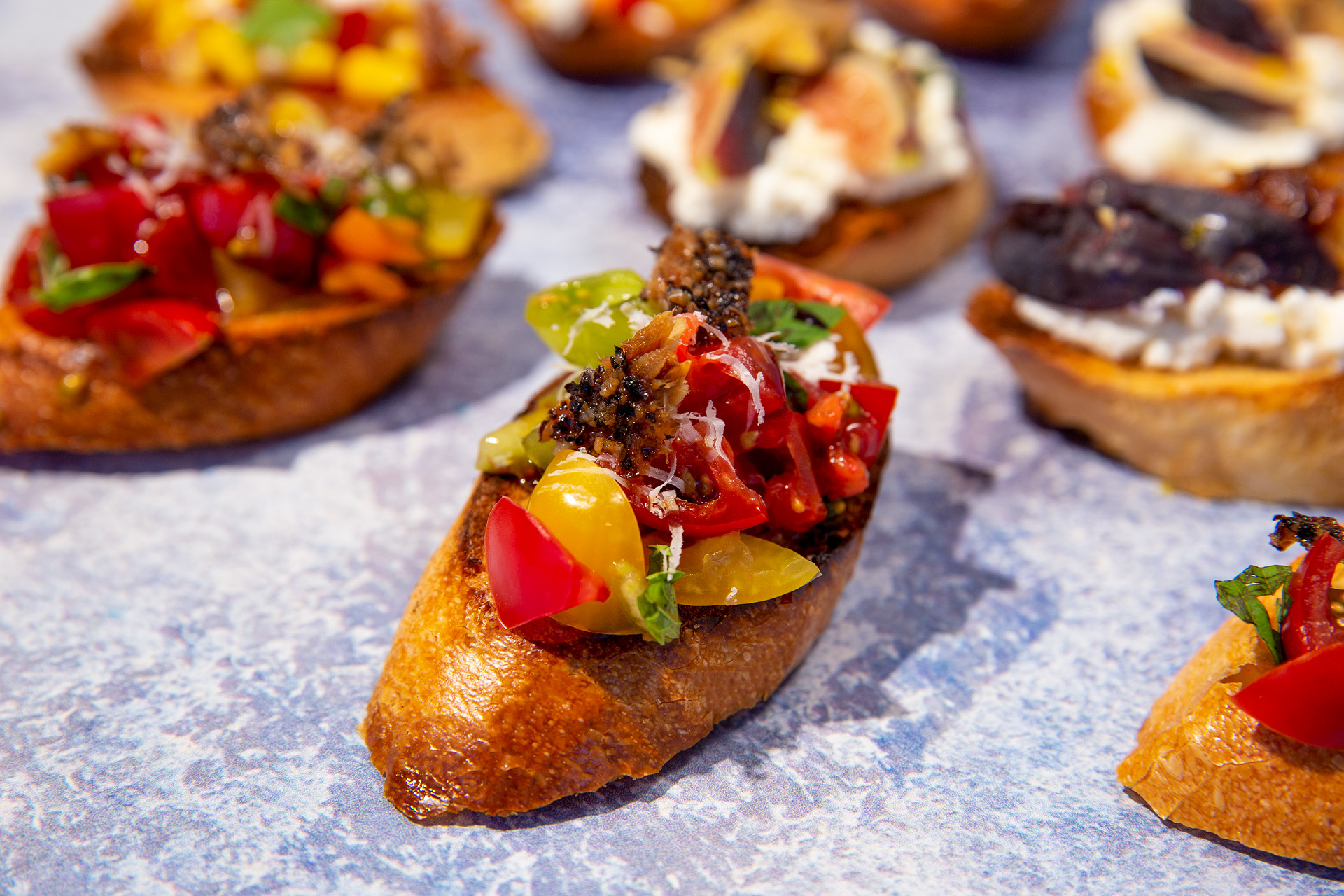 Classic Tomato Bruschetta with Smoked Mackerel
Ingredients
3 tbsp olive oil

 

2 ½ cups colourful cherry tomatoes, cut into 1/4ths

 

1 clove of garlic, grated

 

2 tbsp parmesan, grated

 

2 tbsp basil, thinly sliced

 

1 can (110g) Gold Seal Peppered Wild Smoked Mackerel, drained and flaked 

 

16 slices of crusty baguette, sliced diagonally in ½ inch thickness 

 

Salt and pepper to taste

 
Directions
Preheat the oven to 375°F.

 

Add the cherry tomatoes to a bowl with 1 tbsp olive oil, garlic, parmesan and basil. Season with salt and pepper and toss well to combine. This can be done in advance and will benefit from having at least 30 minutes to marinate, although not necessary. 

 

Brush both sides of the baguette pieces with the remaining olive oil and sprinkle with salt. 

 

Arrange baguette slices on a baking sheet in a single layer. Bake for 7 minutes, flipping halfway through, or until golden brown and crispy. 

 

Top each piece with the bruschetta mixture and smoked mackerel. 

 

Finish with a drizzle of balsamic reduction and serve. 

 
Recipe Reviews